How Problematic Is The "Civil War II" Tag To Marvel's Crossover Titles?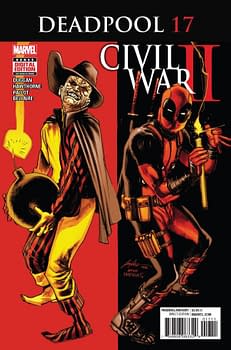 The original Civil War event and crossover across Marvel Comics achieved a number of remarkable things, more than inspiring (at least in name) a Marvel movie ten years in its future.
It created an event that successfully affected the entire Marvel Universe in a permanent fashion. Ten years later, plotline in Marvel's comics are still affected by the events in that comic which pitched comic book hero against hero in a fashion that resonated with the politics of the time, pitting the ideals of Freedom against the pragmatism of Security. Anarchism Vs Fascism, with fists.
It also crossed over with almost every comic book, created mini-series for the properties whose creators were least happy with crossing over their storylines with this one, and saw those comics who did buckle under, rocket in sales. Comics that were barely selling 20-30K, found themselves selling 150K and more.
All creators at that time, paid on royalty, were very happy with this turn of events. Just slap a Civil War on the cover, fight some vague excuse to have one of their heroes cross with another, and their pay for that issue doubled. Even when the original series got later and later, dragging the tie-in crossover issues with it, sales remained strong.
Since then, Marvel has fought a war of attrition, as subsequent crossover events, Secret Invasion, Axis, Fear Itself, haven't reached such heights. Oh, there's nothing to sniff about, certainly the likes of Avengers Vs X-Men did rather well, as did their crossovers, but nowhere near to the same extent.
And so much emphasis was placed upon the current crossover, renamed Civil War II, in the light of the Captain America movie and pitting Iron Man against Captain Marvel, again ripping the themes from the headlines. Surely this would see the sequel outdo the original?
It seems not. The central series has sold well, undeniably, but the crossover issues seem to have suffered. Rather than receiving a boost, sales seem to have taken a hit.
From the Top 100, which admittedly sees Marvel place only nine books in the top fifty, it is only 41, 47 and 50 that are Civil War crossovers, The Fallen and The Accused which were one shot extensions of the main series, and Deadpool which has nothing actually to do with the crossover at all, they thought it was just funny to pretend it was.

The comics that are doing well, comparatively at least, are the Star Wars books, Amazing Spider-Man which placed at no 4, the only Marvel comic in the top 10, and Spider-Man Deadpool – all of which are not Civil War II crossover books.
The highest placed ongoing series that crossed over with Civil War II was Invincible Iron Man #12 at 55 and plenty of that was based on Riri Williams. While Amazing Spider-Man #16 is in the top ten. Civil War II: Amazing Spider-Man is at 65.
Whatever its reason, whatever the analysis (and there will be plenty), despite having a movie on the screen, a Free Comic Book Day launch, the might of Disney and a far more able marketing department, Civil War II is a bust. Even without the DC Rebirth promotional launch, the fact that the best selling titles are the ones without a crossover, may make for some serious rethinking for events to come.
And as for having a similar impact to the original Civil War, aside from the death of Hulk at the hands of Hawkeye, that seems it. So far. Certainly the story seemed to have forgotten much that happened between Captain America and Tony Stark during the whole Time Runs Out incident.
Still, Marvel Now Again is almost upon us, with Champions #1 and all that this entails, which may fix much of these ills.
You never know.
---
---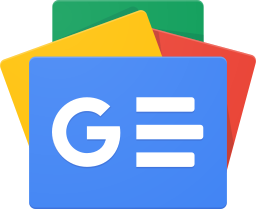 Stay up-to-date and support the site by following Bleeding Cool on Google News today!