Iceman #11 Review: A Beautiful End to a Solid Series
[rwp-review-recap id="0"]
Iceman and Rictor answer a request from Bobby's mom. One of their neighbors, who's known for being a recluse, has possibly manifested mutant powers. Energy is emanating from his house, and Iceman and Rictor must gently break the news to the man, if they can survive his powers.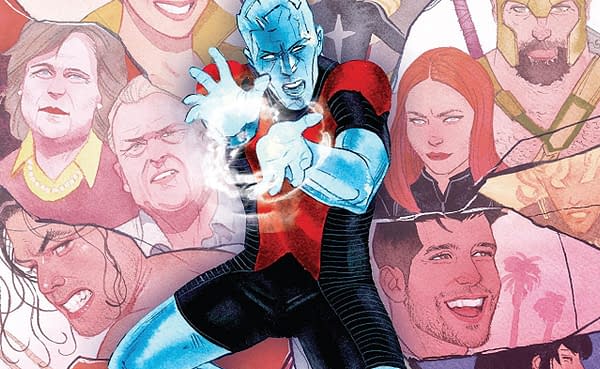 Another excellent book reaching its premature end, Iceman #11 brings the series full circle by having its lead confront someone dealing with the identity problems Bobby has been facing his whole life.
The similarities are further contextualized by brief snapshots throughout Bobby's life wherein he's had to deal with sudden changes and truths about himself he wasn't ready to acknowledge, such as the early signs of his power manifestations, his school headmaster telling him to "pray the mutant away," and discovering that he is gay from the young Jean Grey.
The execution of this idea runs smoothly. Sina Grace has proven himself a master of, if not solo X-Men stories, at the very least writing Iceman himself. Bobby and Rictor have to maneuver through the new mutant's powers and emotions to save him and themselves, and the comic navigates the complexities of finding out that you are something that you have been convinced is inherently evil.
The book also resolves the difficulties Bobby has had with his parents, and that ending is quite touching.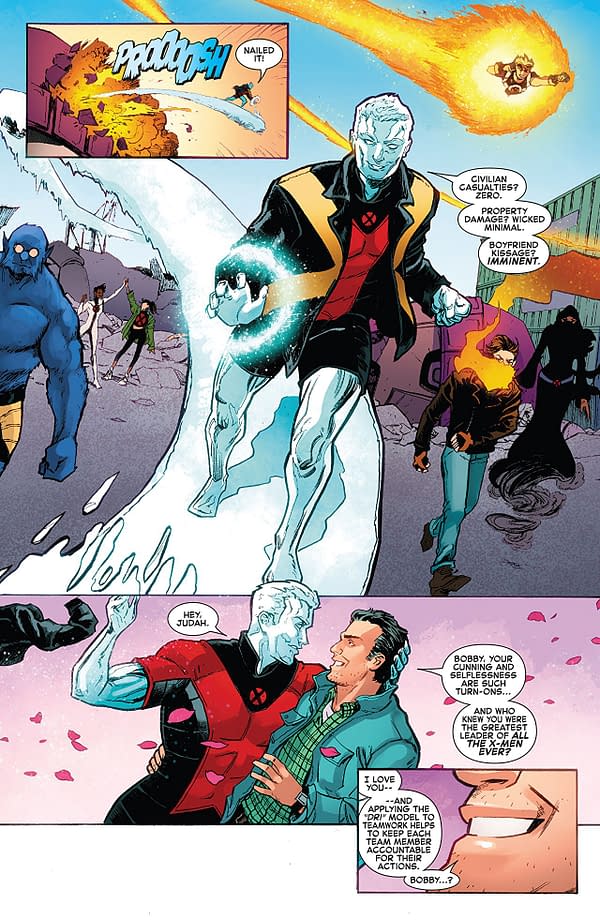 Robert Gill finishes out the series with sections penned by Sina Grace himself. The comic is well detailed and beautiful throughout, and Grace's sections inject moments of classic comic styling to represent the flashbacks. Rachelle Rosenberg's color art is bright and stunning, and the dazzling purple adds some appealing variance once the story enters the new mutant's house.
Iceman #11 brings some heartfelt and touching closure to the story of Bobby Drake and this complicated time in his life. He is able to grapple with some of his own turmoil by helping another, and a lot of the themes come full circle in what is a surprisingly simple plot structure. Plus, Gill, Rosenberg, and Grace himself bring some stellar artwork to the book. This one is strongly recommended. Give it a read.
[rwp-review-ratings id="0"]
[rwp-review-form id="0"]