Iceman Melts Down in Next Week's Age of X-Man: X-Tremists #1
Is X-Tremists the most anticipated of all the Age of X-Man titles? Well, it is for us, at least, but your mileage may vary. But if you thought all you were getting from this mini-series was sexy Blob and mutants mind-wiping other mutants for doing the hibbity dibbity, then you're in for a nice surprise.
We're also getting… uh… Iceman having a psychotic break over baking equipment.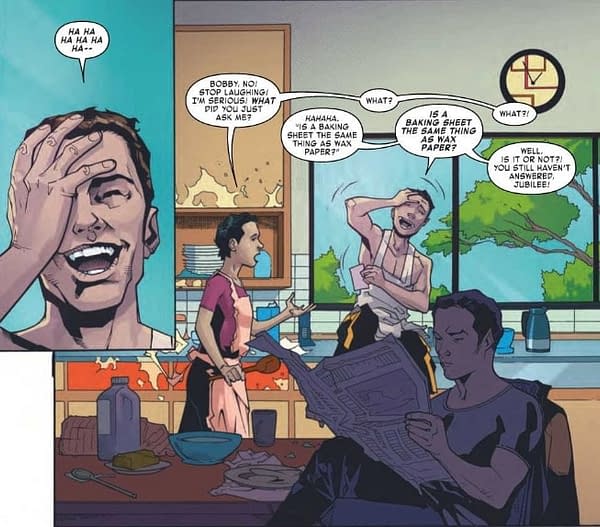 Calm down, Iceman. It's not that funny!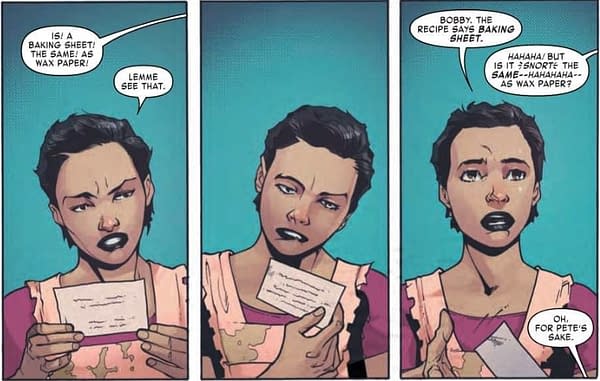 For Iceman in this alternate reality utopia, baking equipment is serious business. Maybe this is what happens under the pressure of having your solo book repeatedly canceled?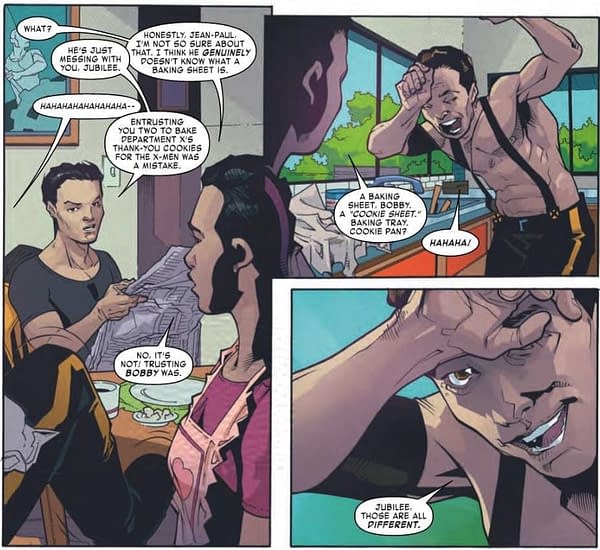 Thankfully, sexy Blob soon interrupts to call Department X out on a mission. We reiterate: sexy Blob.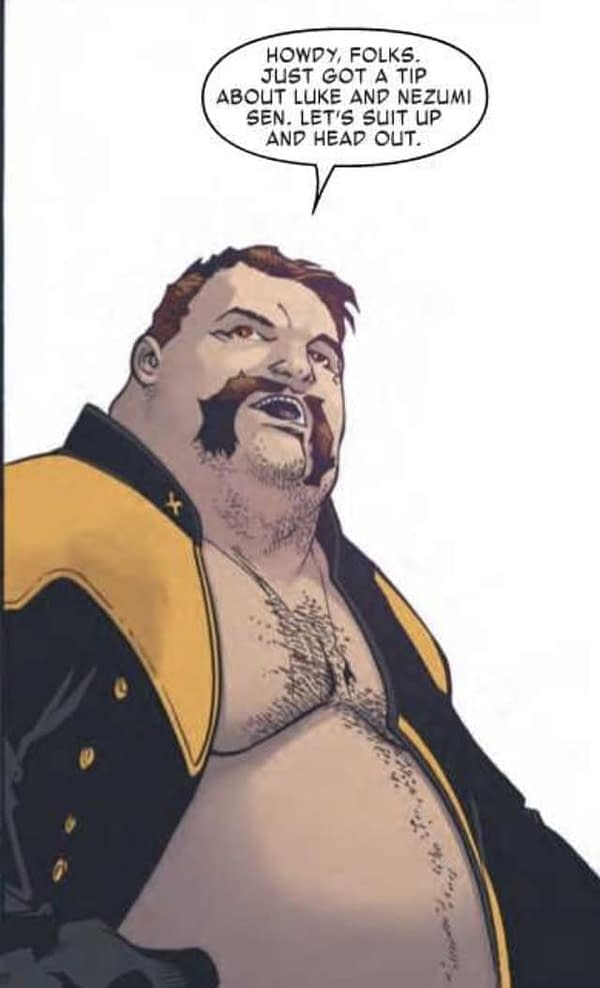 You know you like sexy Blob. Plus: maybe we'll learn who Moneta is!
Age of X-Man: X-Tremists #1 hits stores next Wednesday.
Age of X-Man: X-Tremists #1 (of 5)
(W) Leah Williams (A) Georges Jeanty (CA) Rahzzah
ENTER THE AGE OF X-MAN!
A perfect world doesn't just…happen. It needs to be cultivated. That's where the X-Tremists come in. Psylocke, Iceman, Northstar, Blob, Jubilee and Moneta protect people from threats they won't even know existed, including the most insidious threat of all – love.
Rated T+
In Shops: Feb 27, 2019
SRP: $3.99