The Tiananmen, or what is commonly referred to in English as "The Gate of Heavenly Peace," is an enormous gate in the center of Beijing. Originally named Chengtianmen, the gate was constructed in 1420 as the entrance to a section of Beijing called the Imperial City, which itself contains the Forbidden City — which was the location of the Chinese imperial palace and the political center of the Chinese government for centuries. Tiananmen Square is to the north of the gate, on the opposite side from the Forbidden City.
Tiananmen Square has long been a place brimming with symbolic meaning in China.  On June 4, 1989, it became a place with meaning for the entire world.  Student demonstrations and protests demanding democratic reforms had started earlier that year, soon leading to the Chinese government declaring marshall law and using deadly military force against them.  Available this week, IDW's Tiananmen 1989: Our Shattered Hopes is a graphic novel by Lun Zhang, Adrien Gombeaud, and Ameziane chronicling the first-hand account of a sociology teacher in China who witnessed it all.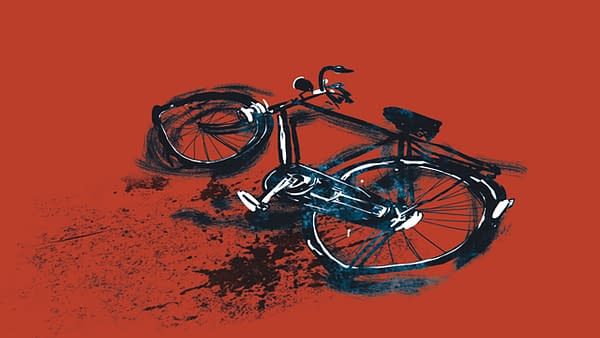 Over 30 years ago, on April 15th, 1989, the occupation of Tiananmen Square began. As tens of thousands of students and concerned Chinese citizens took to the streets demanding political reforms, the fate of China's communist system was unknown. When reports of soldiers marching into Beijing to suppress the protests reverberated across Western airwaves, the world didn't know what to expect.

Lun Zhang was just a young sociology teacher then, in charge of management and safety service for the protests. Now, in this powerful graphic novel, Zhang pairs with French journalist and Asia specialist Adrien Gombeaud and artist Ameziane, to share his unvarnished memory of this crucial moment in world history for the first time.

Providing comprehensive coverage of the 1989 protests that ended in bloodshed and drew global scrutiny, Zhang includes context for these explosive events, sympathetically depicting a world of discontented, idealistic, activist Chinese youth rarely portrayed in Western media. Many voices and viewpoints are on display, from Western journalists to Chinese administrators.
Tiananmen 1989: Our Shattered Hopes
US $19.99 Print / $14.99 Digital
DIAMOND CODE: FEB200688
ISBN: 9781684056996
CREATORS:
Lun Zhang (Author) Adrien Gombeaud (Author) Ameziane (Artist, Cover Artist)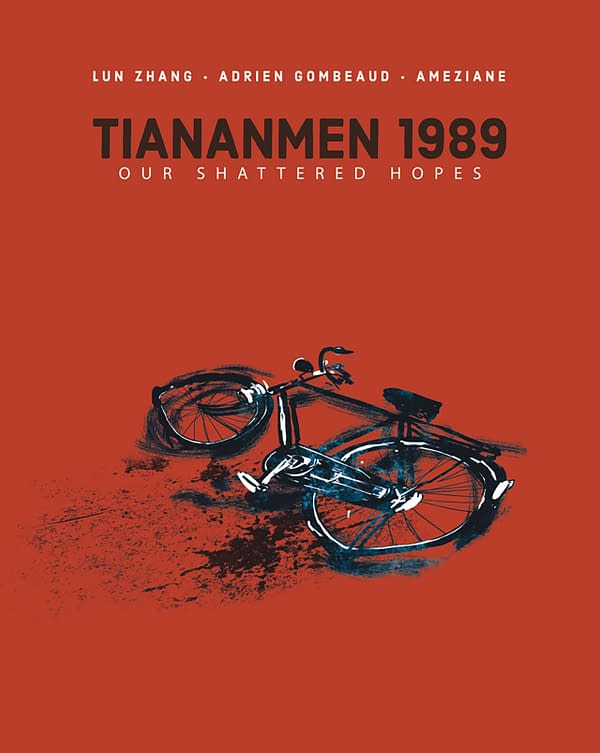 Enjoyed this article? Share it!