IDW Publishing Promotes Bennington, Meyers, Cahalin, Rosensaft
Yesterday, Bleeding Cool learnt that IDW Publisher Chris Ryall was leaving the company as Chief Creative Officer, President, Publisher. Today we have learnt that the company will be promoting a number ofexecutives to cover his, and new roles.
Jerry Bennington has been named as President of IDW Publishing, following VP of New Product Development at the company since April 2012.
Jud Meyers has been named as Publisher of IDW Publishing, after being Global Sales Director since last August. Meyers was formerly Director of Sales and Marketing at Humanoids and comic book retailer at Blastoff and Earth-2, and left with some controversy.
Rebekah Cahalin has been named as General Manager and EVP of Operations, covering both IDW Publishing and Entertainment. She was formerly General Manager and Head Of Operations at IDW Publishing since August 2019, but was also Digital Coordinator, Digital Product Manager and Digital Media Director at the company from 2008 to 2018.
Ezra Rosensaft has been named as CEO of IDW Media Holdings following his tenure since 2017 as EVP, Strategy & Finance and then CFO at IDW Media Holdings. He was formerly SVP, Financial Analysis, Business Development, Strategy at HBO.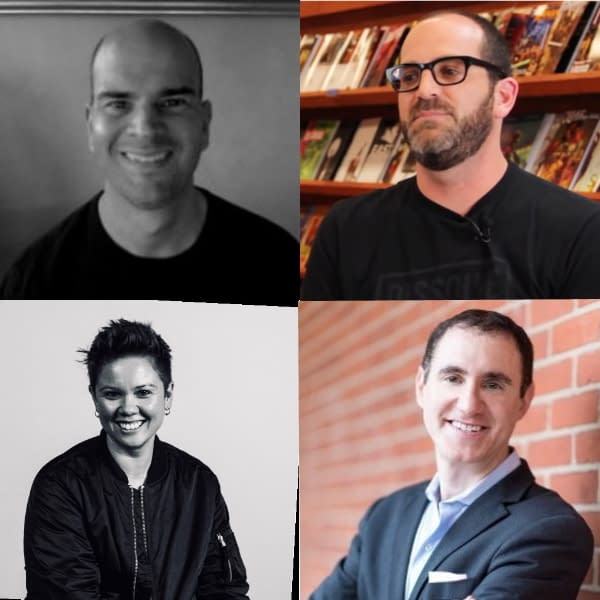 In a letter to staffers, Rosensaft mentioned stated that "all of us at IDW are incredibly grateful to Chris Ryall for the many significant contributions he has made over the years to this company. We wish him continued tremendous success in his new publishing and entertainment venture and look forward to working with him in his new advisory role with IDW Publishing. The attached press release announcing Chris Ryall's new venture and role was distributed to the media yesterday. (Many of you may have seen it, or various websites' "creative" spin on it, before you even opened this email.)"
Happy to be of service, Ezra. Zoom meetings discussing all this will be happening between employees today.