IDW Reboots 30 Days Of Night In December With Niles, Kowalski, Templesmith, And Wood
The classic 2002 three-issue horror series by Steve Niles and Ben Templesmith that spawned numerous follow-ups and two feature films is getting a reboot in December.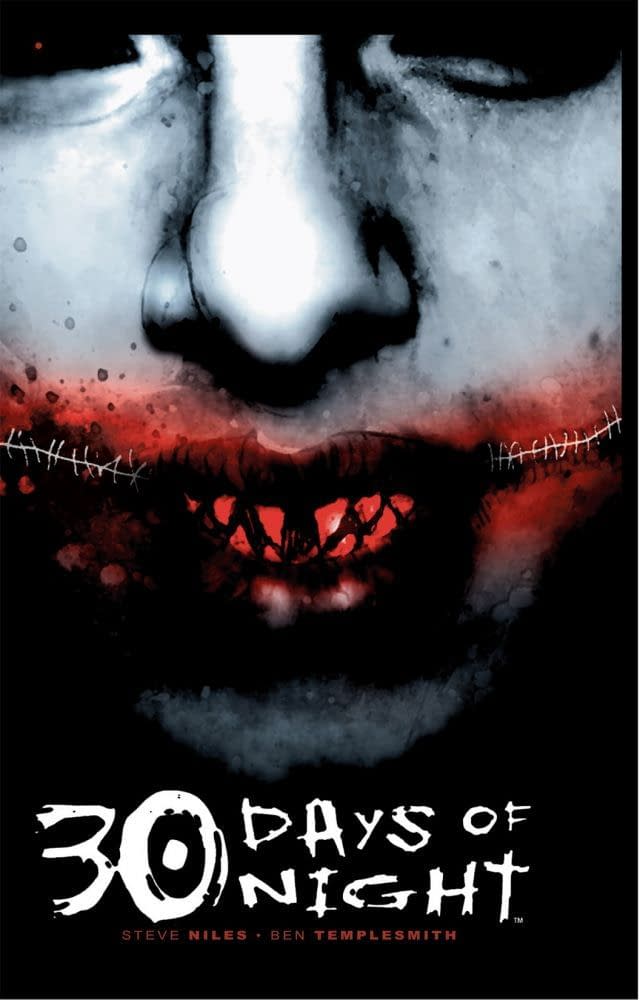 Steve Niles will return to write the series, and Ben Templesmith will draw covers along with original cover artist Ashley Wood, while Piotr Kowalski takes on interior art in what is being billed as "a horrifically different re-telling" and likened to Fargo's reinvention for television, just in time for the fifteenth anniversary of the original book.
Look for this in stores in December from IDW.
As the sun sets over an isolated Alaskan township-not to rise again for a month-a new evil emerges from the shadows to terrorize the town… But after a series of strange events and horrific killings, the question becomes, what lurks in the shadows? 30 Days of Night is reborn in an all-new reimagining of the series designed to titillate the mind and horrify the senses!