Amir Avitzur writes,
Hello All,
My name is Amir Avitzur and I am the creator and writer of the Legend Of Novo time traveling comic book series.
Last year, Bleeding Cool was generous to let me tell you about my dream of creating my own comic book, a dream which was elusive for many years by my day to day activities.
When I last told you my story, I was 12 days and $4,000 away from achieving my first kickstarter campaign goal. An amazing thing happened during those 12 days. Many people, some friends, some acquaintances and many who I have never met, believed in the story and pledged their support. We made it! My dream became a reality. Several months later, I held in my hands my first printed comic book and rushed to the post office (17 times) to deliver the books to the amazing and generous backers.
I even posted online the entire book 1 story on – http://legendofnovo.com/comics/
I thought I was done.
Well, life is never that simple. A funny thing happens when you achieve a dream of yours, your dream becomes bigger, much bigger. I wanted to give everyone more! I felt that I have to give the readers so much more!
I must admit, it took me too many years to find the courage, time and the talented people which helped me bring to life the legend of Novo, and now that I have found it, I can't stop here. A legend can never start and end in one book.
I know of only one way to validate my dream. I have to show it to the world! So, I am putting myself and my story on display and ask you to join me again. The story is much more epic (12th century Japan was a fascinating time!), the illustrations, done by Sage, will be even more gorgeous and the story which was 35 pages in book 1 has grown to full 64 pages in book 2. I promise to entertain and inspire you!
So this is it, 13 days ago I launched my new Kickstarter campaign.
Please check it out at – https://www.kickstarter.com/projects/2098985106/legend-of-novo-book-2
A bit about the story – The Legend of Novo book series is about ordinary people with extraordinary gifts. It is a story of time traveling and the power to observe humanity's past mistakes at the risk of creating new ones.
In the second book, the book heroine, Ashley, journey back in time to the era of beauty, creativity, and fear…the era of the Samurai! She meets Aiko, a young and talented Japanese girl who is forbidden from sharing her talents and her love to a higher ranked person.
However, In 12th century Japan, not all is about poems, drawing and pure love, a big change is coming, a revolution that will define Japan's history and Aiko's future. As events forward at a great speed, and a tragic end is on the horizon, Ashley again can only stand and watch in despair. Ashley knows a decision has to be made…a horrible decision…"if you had the power to change history, would you?"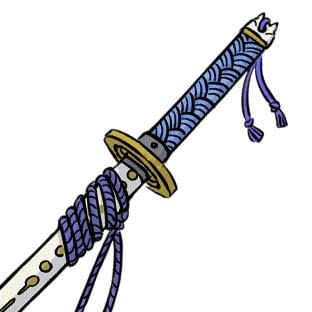 The Legend of Novo already changed so many aspects of my life. The most important of them all is to truly believe we all should live a meaningful life. I believe the Legend of Novo will change my history and become my legacy, and I hope it will inspire many to pursue their own dreams!
I feel very grateful for the 130 plus backers and the $5600 already pledged. We are getting close to our goal but we are not there yet. Bleeding Cool readers support helped so much last time and I want to see if book 2 is as cool as the first one, so here I am putting my story and my book again on display for you to judge.
Now for the fun part…If the project reaches $10,000 by the end of this week, I will create and include in the book an exclusive 5 page story called "The gathering" it is a story of the creation of the original time machine room.
As I did last time, let me share with you few parting words, for all who are thinking about writing and never found the time, place, idea, support or courage, I would like to say: Ignore the nonbelievers, the naysayers, the doubters, the ones who want you to live a small life. There is a legend inside each one of us. Find your legend!
Thank you for your support!!!
Enjoyed this article? Share it!