Image Canceled A 'Banned Books' Variant Theme And All We Got Was This Head Lopper Cover [UPDATED]
Comic creator Andrew MacLean has revealed a canceled variant cover for Head Lopper #7, which would have been part of an Image Comics banned books variant theme in September. Wait, what? On Twitter, Head Lopper creator Andrew MacLean revealed the variant cover that will never be for Head Lopper #7, homaging A Clockwork Orange, part of a "banned books" variant cover promotion that Image Comics was apparently planning for September, but decided against. He tweeted:
Cool cover. But more interesting is the fact that Image was planning a "banned books" variant scheme and apparently canceled it.
"Image Comics was going to do 'Banned Books' themed variant covers in September," MacLean wrote in the tweet. "HEAD LOPPER 7 would have been A CLOCKWORK ORANGE."
Hmm. "Was going to?" "Would have been?" What happened? We reached out to Image to ask for comment, and we asked MacLean for further clarification, as well. We'll let you know if we receive a response.
UPDATE: Image Comics has provided Bleeding Cool with the following statement:
Image began doing monthly themed variants in February to celebrate Image's 25th anniversary. The original plan was to do the themed variants every month from February 2017 to January 2018, but over the summer, we began receive a lot of feedback about variant fatigue, from retailers, fans, and creators alike. Based on that feedback, we decided to wind the themed variants down ahead of schedule, focusing on making October's WALKING DEAD tribute covers as awesome as possible
---
---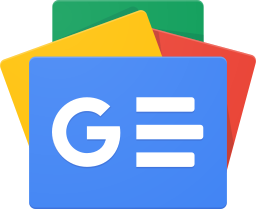 Stay up-to-date and support the site by following Bleeding Cool on Google News today!