Confirmed: Image Comics Will Publish All the Millarworld Netflix Comics Too
We've just had confirmation that as well as The Magic Order, the first of the Netflix Millarworld titles being published in print by Image Comics, that they will be publishing all the Netflix Millarworld titles as well as the non-Netflix ones.
I understand there was some competition. But it means that creator-owned titles such as Kick-Ass, Hit-Girl and Kingsman can remain on the same publication slate as work-for-hire titles such as The Magic Order, Nemesis, Supercrooks and whatever else Mark Millar and his friends dream up.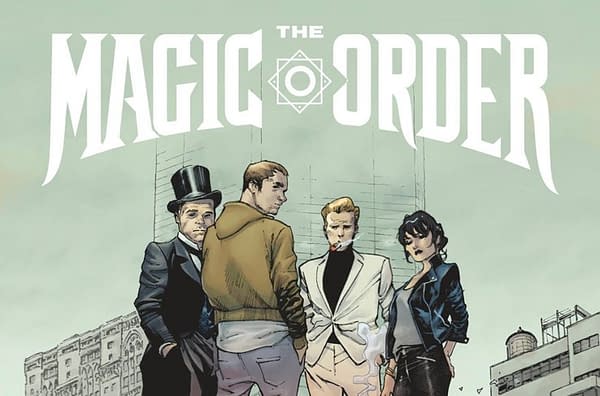 It's an interesting one — Image Comics started out as a publishing imprint from Malibu Comics. And now Netflix Comics is a publishing imprint coming out of Image Comics.
The wheel turns and turns and turns again. So maybe Image Comics will be publishing Star Crusher next? And whatever Mark Hamill is writing for them?
Oh, and here's a look at the full house from Portland after everyone turned up for the presentation…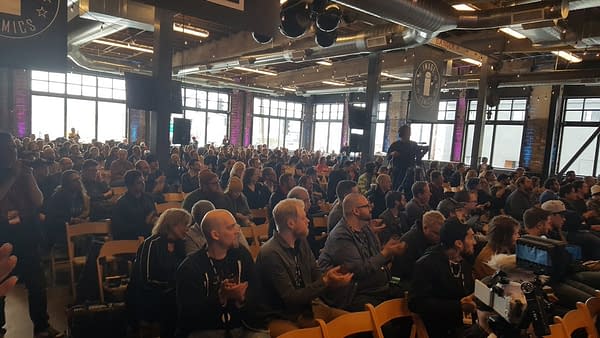 NETFLIX'S MILLARWORLD TITLES LAUNCH WITH THE MAGIC ORDER
Comics titan Mark Millar (KINGSMAN: THE SECRET SERVICE, KICK-ASS, HIT-GIRL, JUPITER'S LEGACY) announced that Netflix's forthcoming Millarworld titles will be published by Image Comics, beginning with his first new project, THE MAGIC ORDER. THE MAGIC ORDER will feature art by Olivier Coipel (Amazing Spider-Man, Thor) and is planned as a six-issue miniseries.
We live in a world where we've never seen a monster, and The Magic Order is the reason we sleep safely in our beds. Magic meets the Mob in THE MAGIC ORDER as five families of magicians—sworn to protect our world for generations—must battle an enemy who's picking them off one by one. By day, they live among us as our neighbors, friends and co-workers, but by night they are the sorcerers, magicians and wizards that protect us from the forces of darkness…unless the darkness gets them first.
The series will launch from Image Comics in Summer 2018.