Yesterday, Image Comics chose to remove the article An Oral History Of The Warren Ellis Forum from their website. Published in 2018 in their promotional Image Plus magazine, as well online, the author interviewed a lot of comic creators, mostly working for Image Comics, and a number of associated individuals. The topic was regarding the influence of Warren Ellis and his early online forum, the WEF, from the late nineties to the early noughties, on comic book culture, individual careers and the comic book industry as a whole.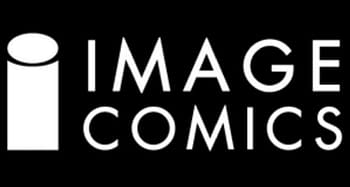 The article was captured by The Wayback Machine on July 12th, the day before the SoManyOfUs website went live, which we covered yesterday, cataloguing many women's accounts and testimonies over their encounters with Warren Ellis over the last twenty years. In their accounts, it was recurring mention that the Warren Ellis Forum and its successors were the place where Warren first met a number of these women. Nothing of this nature was reflected in the article and certain statements now have a very different tone, when taken in the current context.
When asked about the deletion, Image Comics representatives told Bleeding Cool, "Due to new information about Warren Ellis and the Warren Ellis Forum coming to light we have made the decision to take down our previously posted web-version of a WEF Oral History that ran in Image+. During this time we feel it is an incomplete retrospective on the Forum and we encourage fans to seek more information about the Forum's history, impact, and effect as reported by members of the comics press and shared by a larger collective of individuals with personal experiences to share." Many of those testimonies can be read on the SoManyOfUs.com website.
Some people I have spoken to would prefer that the publisher have retained the article, maybe adding a coda to reflect changes in perspective since, and underline as one of the website's participants put it "a lot of the good that came out of that place, the good that many found too important to discard. People who were there put up with a lot because the value they found there was real and affirming. Though I understand taking it down is easier, an update that adds context seems a more honest and helpful action. Taking it down defeats the purpose of holding people accountable for potential complicity, too."
Image Comics currently publishes Warren Ellis titles Injection with Declan Shalvey and Trees with Jason Howard. Bleeding Cool's publisher Avatar Press has published a number of Warren Ellis titles, he also was a columnist for Bleeding Cool for many months and I was also a participant of the Warren Ellis Forum. There is a lot more reading for all of us to do.
Enjoyed this article? Share it!