Image Comics Has Three Plans to Help Retailers – and More to Come
Corey Hart, Director of Sales at Image Comics has been talking to retailers about their current and upcoming promotions for Image titles.
And they've got three of them.
No Risk Number Ones
Over the past few years, retailers have repeatedly told us that the market has become oversaturated and overwhelming—making it harder and harder for them to anticipate demand for new titles, particularly debuts. We're very conscious of that concern, and as a result we've drastically cut back on launches this year.

To use February as an example, in 2018 we launched six new titles, but this past February, we only launched one. At Image Central, we are carefully reviewing our publishing plans so that our titles launch with enough time for handselling and discoverability so that they have the best chance for success in an overcrowded marketplace.

We wanted to ensure that retailers also have the time to assess customer demand when ordering our new series. The No Risk Number One program allows retailers the ability to order select number one issues with full returnability through affidavit. There are no strip-cover returns required, no hoops to jump through or minimum threshold qualifier to meet or exceed to participate in the program, and most importantly, no sign-ups or opt-ins necessary.

We launched this program in late January and were able to speak with retailers in person at the ComicsPRO Comic Industry Conference in February, and have heard firsthand how this program has minimized their potential for financial exposure and increased their orders and their confidence in each series as a result. We are very excited to see the results of this program in conjunction with our efforts to reduce oversaturation.
Thumbs #1, pictured, is part of Image's no-risk number one strategy.
Double Down Discount
While there is a heavy emphasis from publishers on incentivizing, and inflating, number one orders, the burden of determining attrition after the speculator frenzy fades falls to retailers. A retailer must decide to either hold the line and risk being left with overstock they are unable to sell or cut orders and expose themselves to not having enough copies to meet customer demand.

The Double Down Discount Program helps mitigate these risks while also offering them the opportunity to maximize their profits. We see this being most beneficial on second and third issues where retailers are carefully tracking their true demand versus speculation, critical issues with surprise elements or pivotal moments that might garner more attention and demand than anticipated, and new story arcs where new readers may be joining a series after having caught up in trade paperback format.

All publishers should do more to support their series beyond launch. It is important to have incentives and programs in place to invigorate orders and offset the risk for a series premiere, but if that is where the publisher involvement ends in terms of support, we are letting these series die on the vine. For on-going series to maintain and potentially increase their direct market support, retailers must feel as confident in ordering a #2 or a #7 as they do ordering a #1.
Super Saver Programs
Cashflow is a serious consideration for retailers when placing orders, regardless of the size of their account. While trade paperback and hardcover collections are evergreen products that will result in a return on investment, the cost to stock them is immediate. Retailers are often in a position to order based on what product will take up the least amount of shelf space and will return dollars to their pocket the most quickly.

The Super Saver programs offer retailers the ability to alleviate some of that upfront financial burden by providing additional discounts on both our frontlist and backlist collections. Through this program, retailers will no longer be forced to choose between a quick, easy transaction and a long term, larger ticket sale due to cashflow constraints.
Ezpect more retailer promotional programmes to be revealed by Image Comics at the upcoming Diamond Summit in Las Vegas next month.
---
---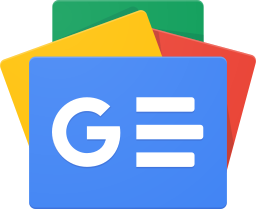 Stay up-to-date and support the site by following Bleeding Cool on Google News today!