Image Wants To Enhance Your Imagination With Three Titles Available For $1
Summer is upon us, and for most of us, that means more time for reading. Comics can add up and be an expensive weekly purchase. However, Image is trying to make that easier for you. In one month they'll be releasing the first issue of three titles at a very reasonable price of $1. That's right…just one. When I heard the news, I was pretty happy because one of my favorite ongoing series made the list! So, while it's tempting to urge you all to go grab a copy of I Hate Fairyland #1, I'll be fair and talk about each title.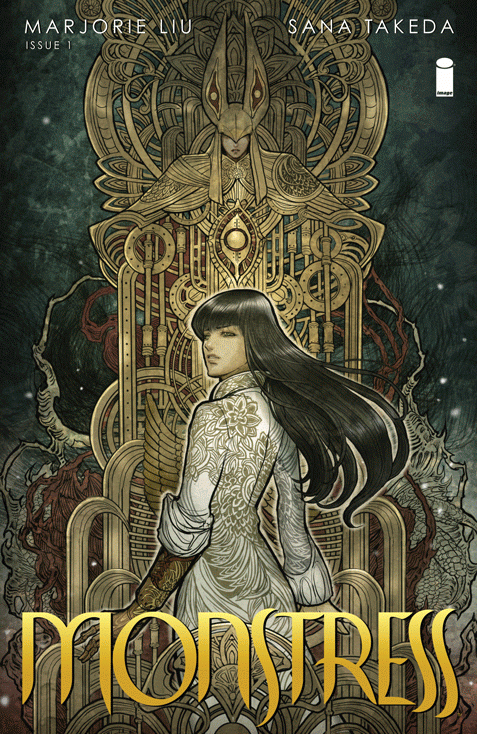 Surprisingly, I haven't read Paper Girls #1 yet, written by Brian K. Vaughan and Cliff Chang, but with a deal like this I will. I'm sure it won't be as intense as Saga, but it could be an enjoying read. I attempted to read Monstress #1 and found that it just wasn't for me, but with that said, there is a huge following for it. It's no surprise that Marjorie Liu and Sana Takeda are a dynamite team. I remember hearing Marjorie talk about Monstress at a NYCC panel last year. She described how much she had to offer for readers, and that most of the issues would be hefty. I'm almost certain that Monstress is around 30+ pages. The value of that for $1 is unbeatable. Then there's I Hate Fairyland written and illustrated by Skottie Young. This is by far one of my favorite comics this year. It's funny, brutal, and the world he illustrates is delightfully twisted. Overall, I think this is a healthy balance of different imaginative titles from Image. You can buy all three for the cost of what one comic would cost you. Like I said, I'll surely be picking up Paper Girls #1. If you'd like to know more about each comic here's all of the descriptions and information you need to know from Image:
Paper Girls #1

In the early hours after Halloween of 1988, four 12-year-old newspaper delivery girls uncover the most important story of all time. Stand By Me meets War of the Worlds in this mysterious young adult adventure, starting with a spectacular double-sized first issue. The Image Firsts: PAPER GIRLS #1 edition is available with Diamond Code MAY168030.

Monstress #1

Steampunk meets Kaiju in this original fantasy epic for mature readers, as young Maika risks everything to control her psychic link with a monster of tremendous power, placing her in the center of a devastating war between human and otherworldly forces. The adventure begins in a spectacular triple-sized first issue, with sixty-six pages of story. The Image Firsts: MONSTRESS #1 edition is available with Diamond Code MAY168031.

I Hate Fairyland #1

The Adventure Time/Alice in Wonderland-style epic that smashes its cute little face against Tank Girl/Deadpool-esque violent madness has arrived. In an adventure that ain't for the little kiddies, (unless you have super cool parents, then whatever), you'll meet Gert—a six year old girl who has been stuck in the magical world of Fairyland for thirty years and will hack and slash her way through anything to find her way back home. Join Gert and her giant battle-axe on a delightfully blood soaked journey to see who will survive the girl who hates Fairyland. The Image Firsts: I HATE FAIRYLAND #1 edition is available with Diamond Code MAY168029.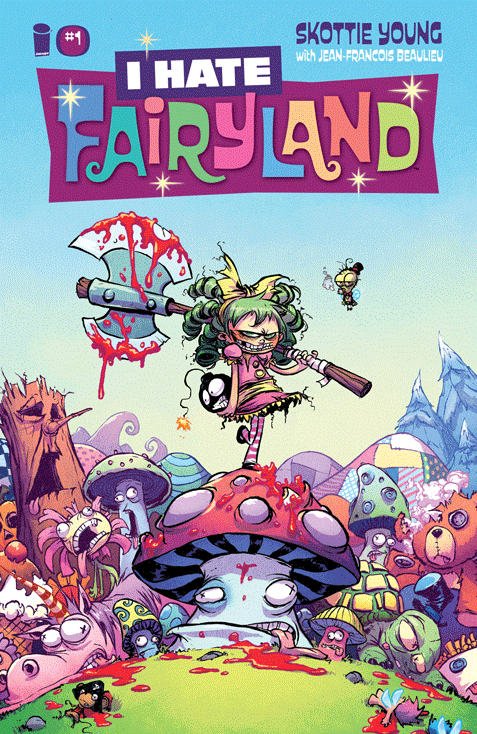 The final order cutoff deadline for retailers on all three is Monday, June 20th. The comics will release at this special price on July 13th.