Another look ahead at some Marvel Legacy plotlines, 2018 sees The Inhumans who went into space looking for something to save them, you know, a bit like JMS's Crusade spinoff from Babylon 5, are back already. Well most of them. As teased earlier, not all of them would return… from Royals #12 and onwards, by Al Ewing and Javier Rodriguez.
The crew of the Astarion returns to Earth — one member short. How has their quest changed them? And will what they bring back change their world forever? Then, in the future, the Progenitors have returned — and only the Last Inhuman and his gang of ancient warriors can save what's left of humanity!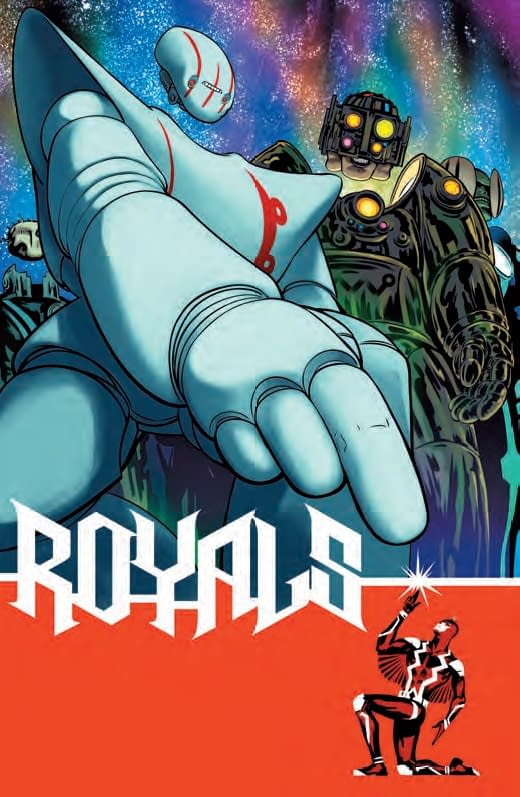 The Last Inhuman? Man, more cultural appropriation…
Enjoyed this article? Share it!