Invader Zim #27 Review: Battle for the Splodie Beavers
Invader Zim has come up with a new plan for world domination: Splodie Beavers. Unfortunately, he's all out of Splodium, but his computer detects a large amount deposited deep below the Earth. Upon digging beneath the Earth, he finds it is in the hands of a Dooxisi, the most boring people in the universe.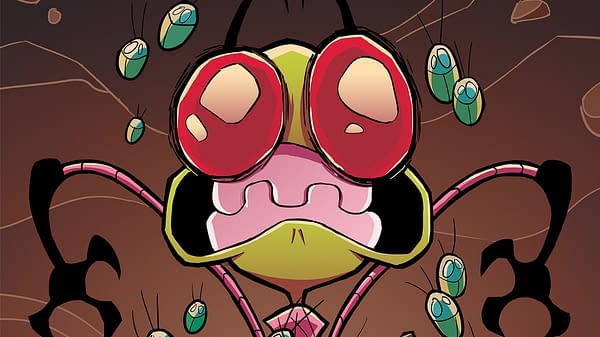 I reviewed Invader Zim #25 not that long ago and enjoyed it quite a bit. Thankfully, #27 is even better. It's not as subversive as #25, but it did entertain me more.
It contains even more of that anarchic Invader Zim humor, moving forward on a plot without it really being the reason you're here.
A noticeable change from the show as well as the last issue I read is Gir. He's just as random and aimless as ever, but he slips in some darker moments in his seemingly pointless ramblings. Noticeably, he slips in, "I've betrayed everyone I've ever loved." That is certainly different for Gir.
It's sprinkled with a lot of the "calling important things something ridiculous," which is also an Invader Zim staple. It's not the smartest humor, but I'd be lying if I didn't get a kick out of "Splodium" and an alien species whose name sounds like "dookie."
The set up and payoff is pretty great. You're told the Dooxisi are incredibly boring. Zim gets trapped with Dooxisi in the hopes of getting the Splodium. Naturally, he gets bored beyond reason.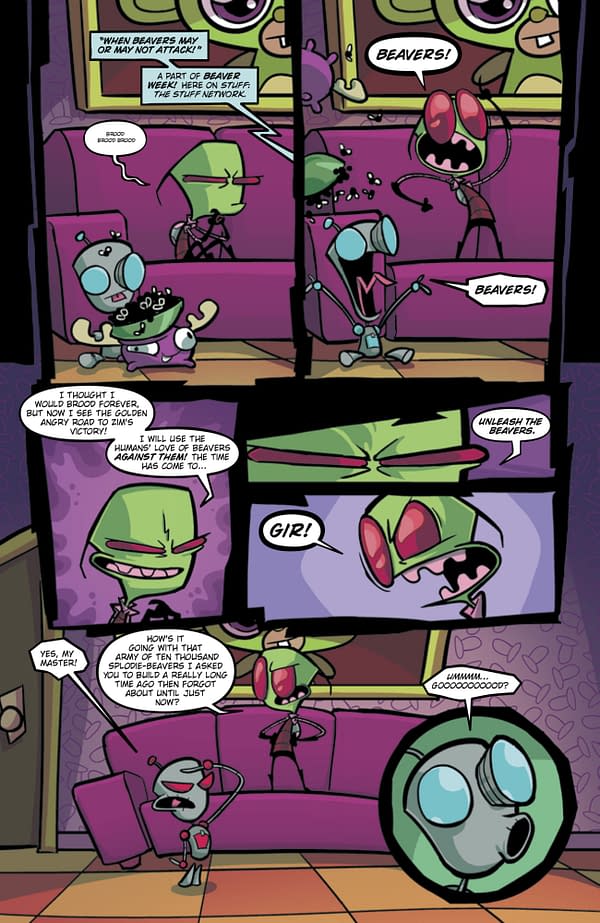 Maddie C. and Fred C. Stresing bring the Invader Zim to life once again in this issue. They capture the appearance and color of Jhonen Vaszquez's cartoon perfectly. It always had its unique visual style and green-and-purple heavy color palette, and it is recreated in this comic with aplomb. They also make Zim and Gir incredibly expressive to boot.
Invader Zim #29 is yet another delightful issue of the series. Writer Eric Trueheart had me laughing constantly, and the art looks great. It's hard to describe why a comedy works beyond just saying that it's funny, and this one is just really funny. This one comes recommended. Pick it up.