Iron Man's Shocking New Armor Debuts in Unbeatable Squirrel Girl #49 [Preview]
Unbeatable Squirrel Girl #49 is in stores from Marvel Comics next week, by Ryan North, Derek Charm, Rico Renzi, and Travis Lanham. It's the second-to-last issue of the series, and we've got a preview below.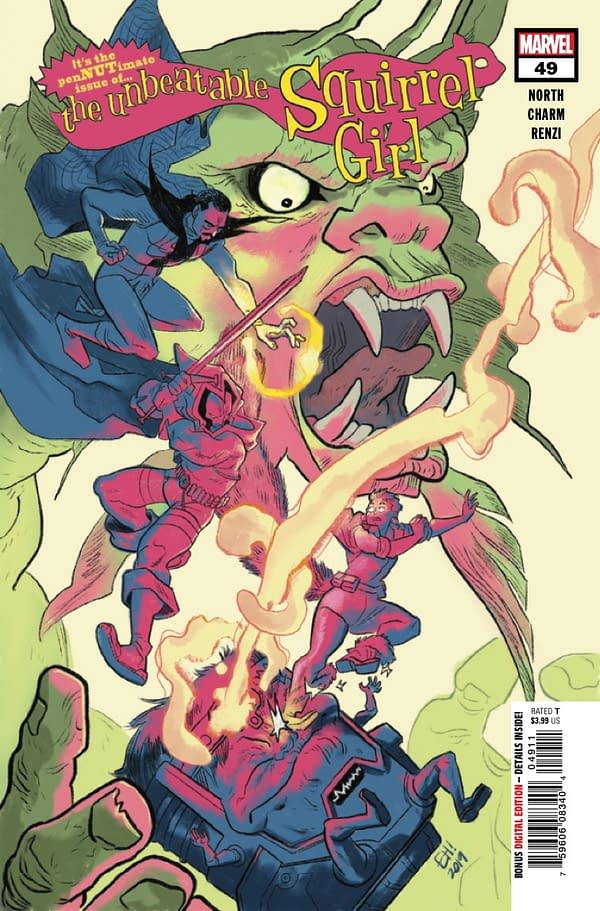 We're going to miss these social media recap pages.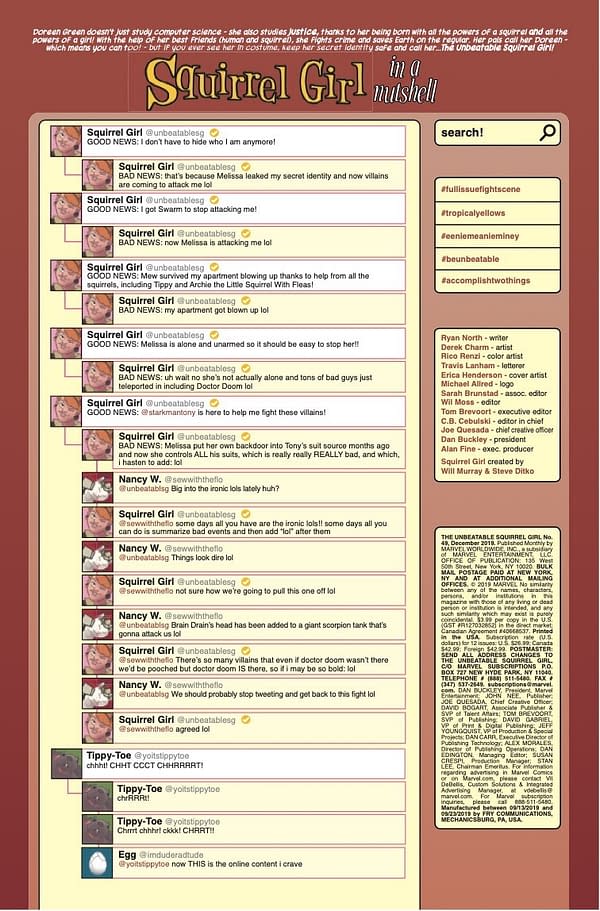 And the preview finds Squirrel Girl in the midst of quite a crisis, not the least of which is having to deal with a nude Tony Stark. Ew.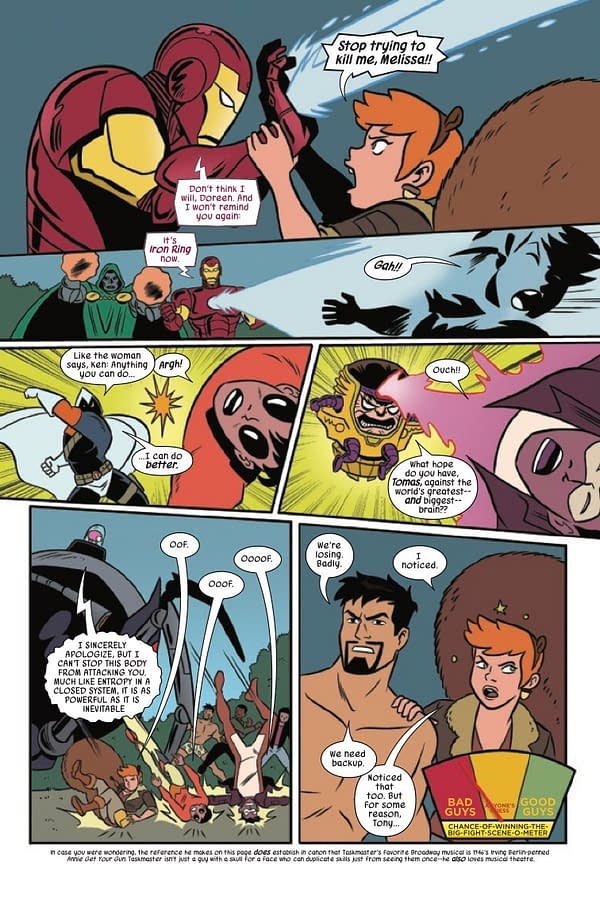 But Squirrel Girl has an army of her own to take on this army of villains that's been attacking her.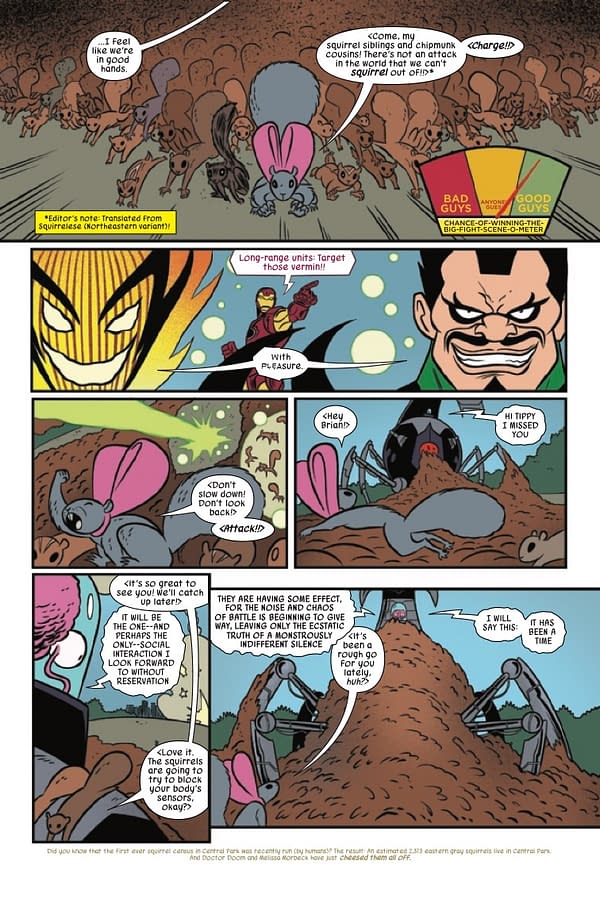 And in a shocking development, these squirrels are able to provide a new suit of armor for Iron Man and Squirrel Girl's friends…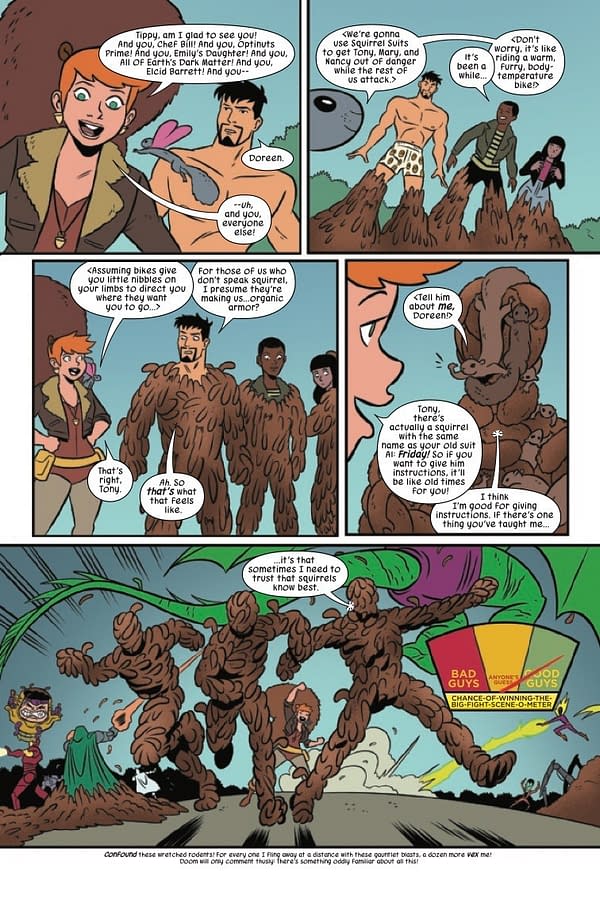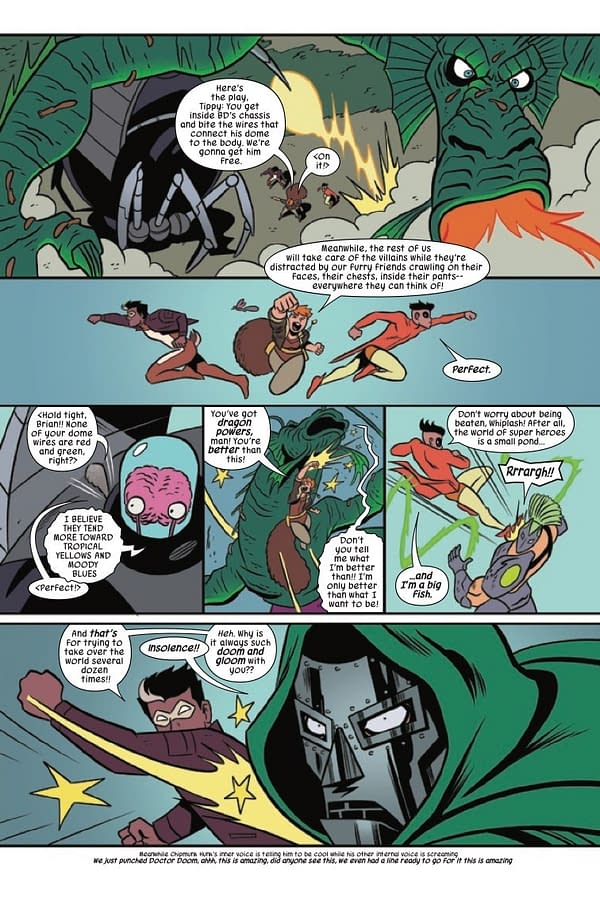 UNBEATABLE SQUIRREL GIRL #49
AUG191081
(W) Ryan North (A) Derek Charm (CA) Erica Henderson
IT'S THE PENULTIMATE ISSUE OF SQUIRREL GIRL!
• It's also the ULTIMATE issue of Squirrel Girl, at least until the next and last one comes out.
• Wait, I'm getting word that's what "penultimate" means – okay, nevermind.
• In this issue: Squirrel Girl faces off against her arch nemesis, with just some friends and a dressed-only-in-his-underwear Tony Stark at her side. Can she win??
• See, normally you'd say "yes, of course she can, it's right there in the title" but this is our second-last issue! ANYTHING CAN HAPPEN!
• INCLUDING SHOCKING TWISTS!!
• Please enjoy the several (SEVERAL) shocking twists in this issue, including the (already established as shocking) return of a beloved character!
Rated T+
In Shops: Oct 09, 2019
SRP: $3.99