Posted in: Comics | Tagged: adam fortier, Comics, disney, entertainment, pixar
---
Is Adam Fortier Back? And Repackaging Disney/Pixar Comics For Joe's Books?
In December's Previews listings, there are three titles from the previously unknown Joe's Books. Fearless optimist Anna sets off on an epic journey – teaming up with rugged mountain man Kristoff and his loyal reindeer Sven – to find her sister Elsa, whose icy powers have trapped the kingdom of Arendelle in eternal winter. Encountering mystical trolls and a hilarious snowman named Olaf along the way, Anna and Kristoff battle the elements in a race to save the kingdom. Audiences who thrilled to the adventures of Anna and Elsa on the big screen can relive their favorite moments in this oversized graphic novel keepsake featuring an introduction by Leonard Maltin. With hundreds of movie stills and over 300 pages of adventure and laughs, the Frozen Cinestory will transport fans back to Arendelle time and time again! Mike and Sully, Buzz and Woody, Lightning and Mater – relive their thrilling stories and more in this giant-sized graphic novel treasury featuring all of your favorite Disney/Pixar friends! Every classic film from the legendary animation studio is retold here in vibrant comics that jump off the page, masterfully drawn by Disney's own storybook artists! With 800 pages of excitement, the Disney/Pixar Omnibus is a must-have for any Disney/Pixar fan's collection! Stories Include: Toy Story 1-3, A Bug's Life, Monsters, Inc., Monsters University, Finding Nemo, The Incredibles, Cars 1 & 2, Ratatouille, Wall-E, and Up. For years, Disney's Princesses have charmed audiences the world over in their spellbinding animated films, winning the day with wit and pluck as the power of love keeps the darkness at bay. Return to these thrilling worlds of magic, danger and romance in this timeless graphic novel collection from Disney's own master storybook artists! Every Disney Princess film is retold in this 800-page storytime treasure that Princess fans will cherish for a lifetime. Stories Include: Snow White, Cinderella, Sleeping Beauty, The Little Mermaid, Beauty and the Beast, Aladdin, Pocahontas, Mulan, The Princess and the Frog, Tangled, and Brave.
Covers are not final, folks. $20 each for hundreds of pages, it's a pretty good deal. But who are Joe's Books? There's very little on-line but I find one reference.
The LinkedIn account of Adam Fortier where he is listed as Publisher of Joe's Books. Wow. Fortier used to work for Dreamwave, where he negiotiated the Transformer license, before starting Speakeasy, a comics publisher with grand ideas that came to nothing (though they did publish by graphic novella The Flying Friar). He was also Vice President at Boom! Studios for a while, where he worked ith Disney on some of these comics being repackaged, but… we haven't heard anything of the man for years.
And now he's publisher of Joe's Books who seem to be putting out Disney collections. There you go, I guess.
I also get the feeling that, as with Marvel, no one will getting any royalties on these ones….
---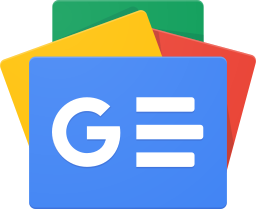 Stay up-to-date and support the site by following Bleeding Cool on Google News today!