Is Marvel's Punisher Losing His Skull?
Of late, The Punisher has become a problem for Marvel. The Punisher Skull image has been adopted by militia groups, as well as being used to celebrate legally questionable army and police tactics. Armed force and police forces have had to be instructed not to use the skull image. Not all of them abide by it. The Punisher skull image was also used by QAnon for recruitment purposes and worn by armed rioters at the Capitol last month.
Marvel Comics stopped publishing Punisher comics in early 2020 with the last issue of Punisher Soviet by Garth Ennis, and cancelled the Punisher Vs Barracuda series in mid-production, remaining unpublished even through the first four issues had been completed. This was in the light of the image being used by police during the Black Lives Matter protests.
Since then, the events of the Capitol riots threw a greater spotlight over the use of the Punisher skull, that have been problematic for Marvel Comics. But what is a publisher to do, just abandon the Punisher? Or how about, make a change?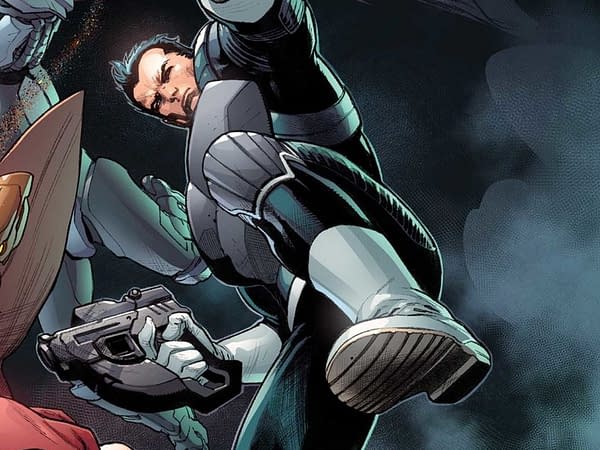 This May sees the launch of Heroes Reborn, a parallel reality version of the Marvel Universe in which the Avengers – formed by Mephisto – never formed. And giving a very different history for the Marvel universe instead. And in June, in the Heroes Return: Squadron Savage comic book, we see a different looking Punisher.
With chest plates that could be seen as echoing the Punisher Skull. But not being a skull. Could this be a way back when the character returns to the standard Marvel Universe? Letting the character continue without his skull? After all, it has been tried before…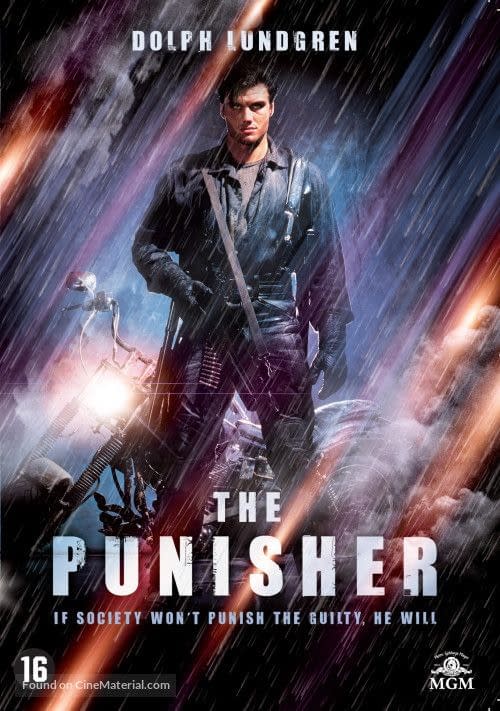 Here's the full solicitation for June.
HEROES REBORN: SQUADRON SAVAGE #1
ETHAN SACKS (W) • LUCA PIZZARI (A) • COVER BY STEPHEN SEGOVIA
VARIANT COVER BY DAVID BLATT
ELEKTRA LEADS A TEAM OF THE WORLD'S DEADLIEST HEROES AND VILLAINS – WITH ALL OF REALITY HANGING IN THE BALANCE!
There are some threats that require a more savage approach than the Squadron Supreme of America can offer. For those missions, the Department of Defense has put together a team consisting of Elektra, the Punisher, Crossbones, Cloak and the enigmatic Murder Hornet. They must fight their way through a team of super-powered terrorists known as the Redeemers—if they don't kill one another first! Prepare for twists, turns, double crosses and action aplenty!
40 PGS./ONE-SHOT/Rated T+ …$4.99