Marvel's Punisher Skull Now Used For QAnon Recruitment
Travis View, co-host of QAnnon Anonymous podcast, posted on Twitter a leaflet he had picked up from a QAnon rally in Tampa, Florida, reproduced here with permission, describing it as
A souvenir from yesterday's Tampa QAnon rally: A flyer encouraging QAnon followers to "consider forming your own mutual assistance group with like minded friends. Or check out existing Patriot groups such as Oath Keepers, Three Percenters, Sons of Liberty, and State Militias."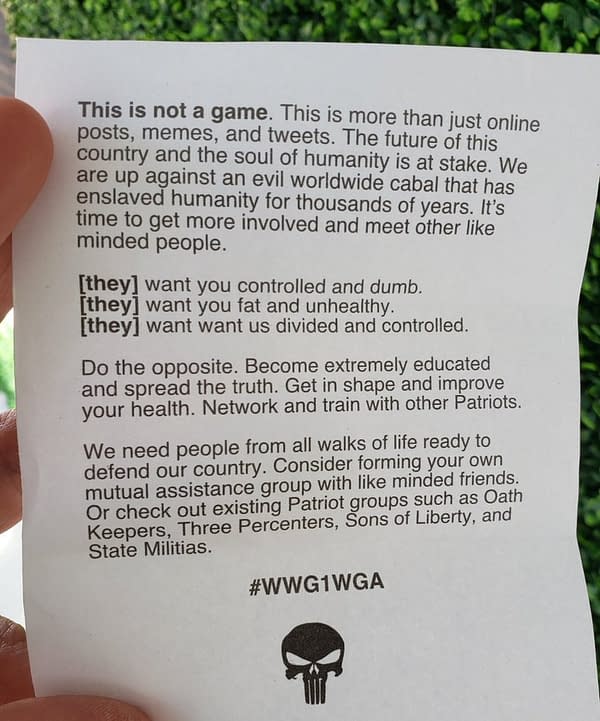 QAnon is a far-right conspiracy theory detailing a supposed secret plot by an alleged "deep state" against U.S. President Donald Trump and his supporters. QAnon believers commonly tag their social media posts with the hashtag #WWG1WGA, signifying the motto "where we go one, we go all."
The logo used at the bottom, of course, is rather familiar, that of Marvel Comics' The Punisher. Bleeding Cool has covered the increasing use of the Punisher logo by police, military and militia groups, and how Marvel Comics has been fighting them in the courts when they've tried to trademark it, actors have criticized it use, police commissioners have also criticised their use and comics creators have divided over its use. Marvel has even addressed this in the comics, with the Punisher threatening police who use his symbol.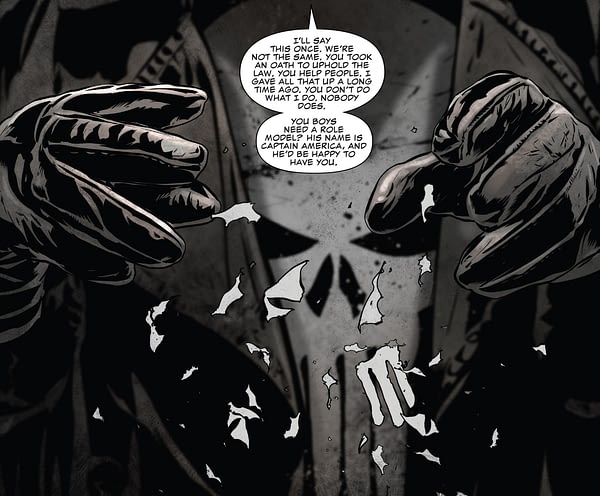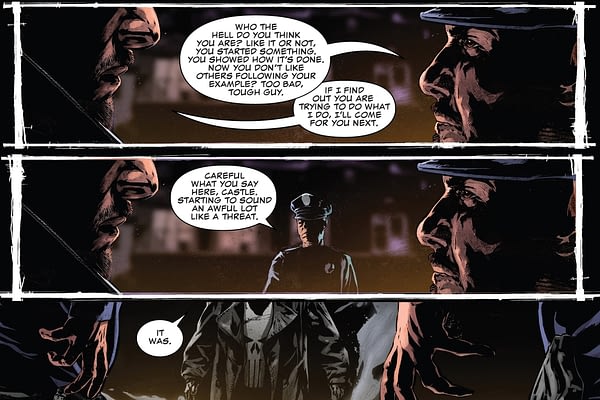 Nate Powell wrote and drew a strip called About Face looking at just how the Punisher logo had been used by many groups and had been commodified.
He mentions the trademark issue as well. Right now, Marvel is challenging a Chinese registration of a trademark using the Punisher skull for motorcycle equipment. It is possible that some may thing said lawyers might have a look at other people using it.
Of course, the Trump Skull pins are also still for sale...
---
---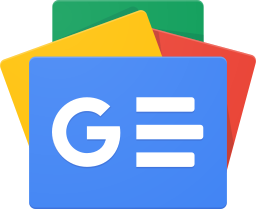 Stay up-to-date and support the site by following Bleeding Cool on Google News today!