Is Runaways Canceled? Fan-Favorite Missing from Marvel Solicits
Earlier today, Bleeding Cool disrupted the natural order of the comics "journalism" business by publishing the full Marvel solicitations earlier than anyone else. "Pip… pip…" whispered a breathless Bleeding Cool Rumourmonger-in-Chief Rich Johnston after everything he went through to get his hands on the pages from Marvel Previews. The details of Rich's adventure are best let for another day, but suffice to say it involved a daring infiltration of Marvel's corporate headquarters while disguised as a potted plant, a lunch hour spent hiding under the desk of a clueless Marvel Executive Editor Tom Brevoort, who Bleeding Cool can exclusively confirm did in fact remove his shoes mere centimeters from Rich's sensitive sniffer, that felt like an eternity, and a high-stakes samurai sword battle with CB Cebulski on the rooftops of New York City. The point is, Bleeding Cool published the solicits early and Marvel will surely rush them out to other sites soon. But before that happens, Bleeding Cool's dutiful readers — The Richbronies — have made a shocking discovery in the comment section. One title is missing from the Marvel September solicitations. And that title is Runaways.
In August, Runaways celebrates its 100th legacy issue with a solicit that tells us:
RUNAWAYS #38
JUN210724
(W) Rainbow Rowell (A) Genolet, Andres, More (CA) Kris Anka
RUNAWAYS reaches the landmark LEGACY #100!
• The cult classic's cult has grown and Rainbow Rowell and Andrés Genolet usher the Runaways into the Century Club!
• Ever since #1 and #18, RUNAWAYS has been known for its twists, but the last few issues have revealed some of the biggest twists in the book's history.
• The biggest and craziest issue of RUNAWAYS yet is here and you better put on your fancy clothes and get out the party hats.
Rated T+
In Shops: Aug 11, 2021
SRP: $4.99
And a cover that could easily stand as the cover of a final issue: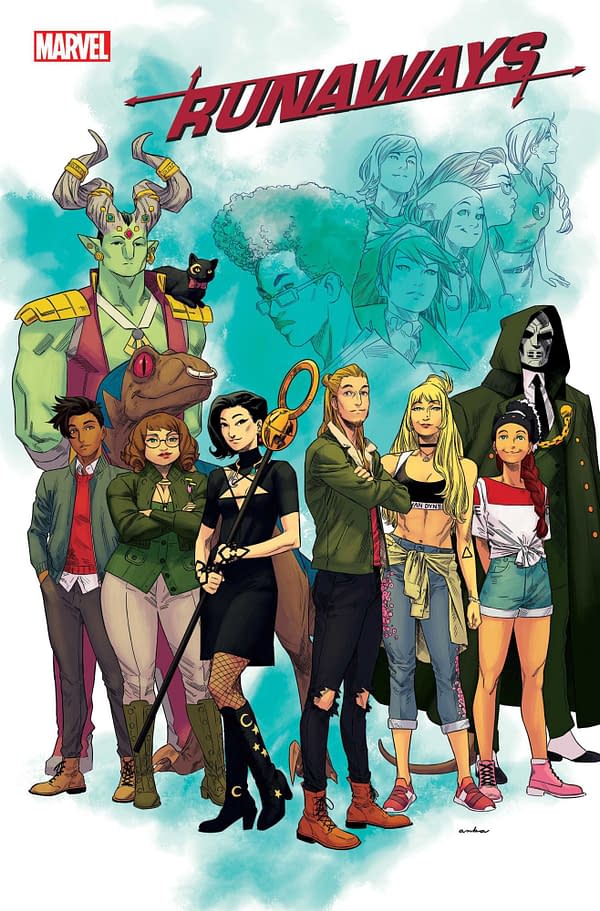 And perhaps the most damning evidence of all? Artist Andrés Genolet will launch a new Ms. Marvel book in September, starting at least a five-issue commitment.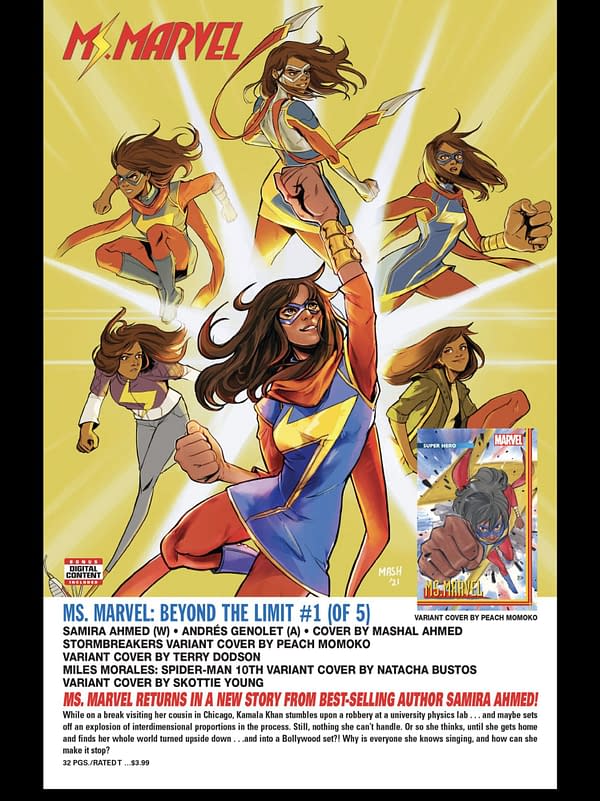 If that's all for this chapter of Runaways, a fun book that lasted longer than many Marvel Comics these days, it's sad news, especially coming the same Runaways is teased at the end of Marvel's Voices Pride for further reading.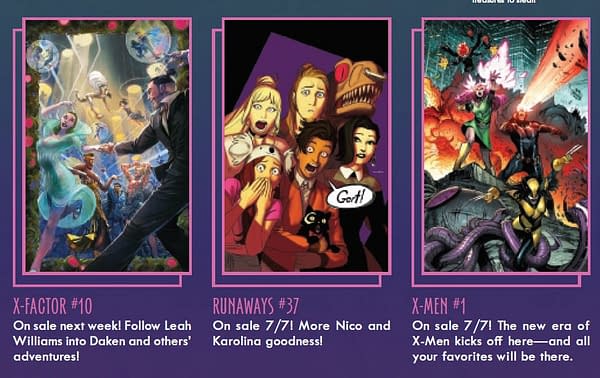 Well, readers will get two issues out of it, at least. And there's always room for a #1 issue relaunch. It is Marvel, after all. Rich, you lazy bastard! Get back out there and find us some info on the upcoming Runaways relaunch, would you?!