From Jason Aaron and Simone Bianchi in April from Marvel. Something involving a birth. And something involving someone purple.
My best guess is a Thanos Origin series, the like of which was cancelled last year before publication. Could this be what it was cancelled for?
Or, you know, it could be Psylocke.
Oh and Comics Alliance is handed this artwork for upcoming Deadpool in April with Mike Hawthorne drawing the book.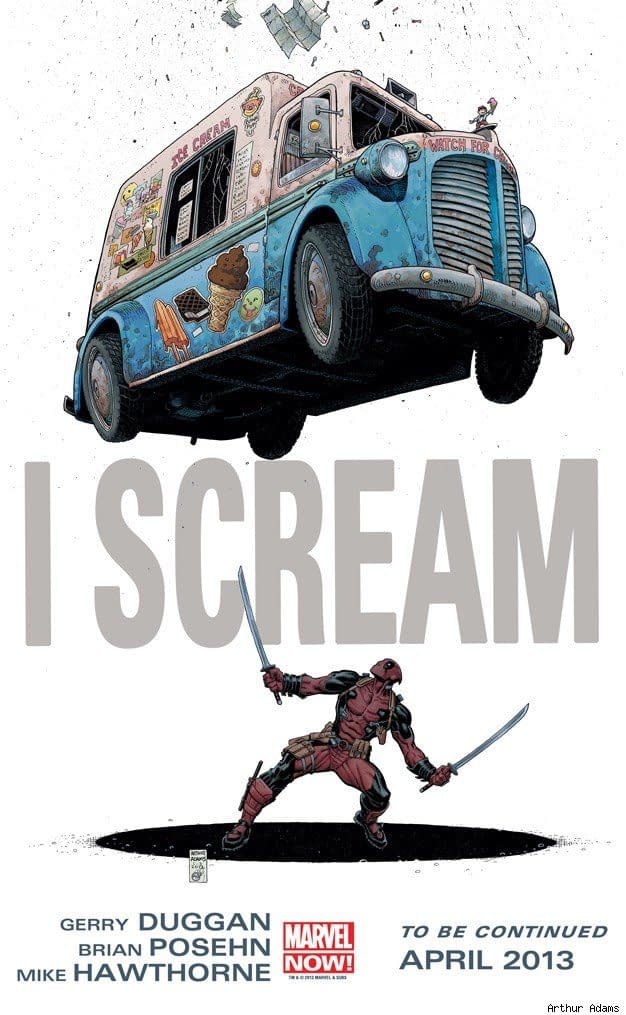 Enjoyed this article? Share it!