Posted in: Comics, Marvel Comics | Tagged: al ewing, Comics, franklin richards, galactus, history of the marvel universe, immortal hulk, mark waid, marvel
---
It's Immortal Hulk Vs The History Of The Marvel Universe For The Ninth Reality (#24 Spoilers)
Al Ewing and Mark Waid worked together on the recent Avengers weekly series. They are probably best buds. So when both create complementary but contradictory explanations for the end of the Marvel Universe, you know that they have a plan. All part of this connective tissue that we will read about in Incoming #1.
In Immortal Hulk #20 we saw a mysterious being, in an issue called Metatron – was this the Voice of God?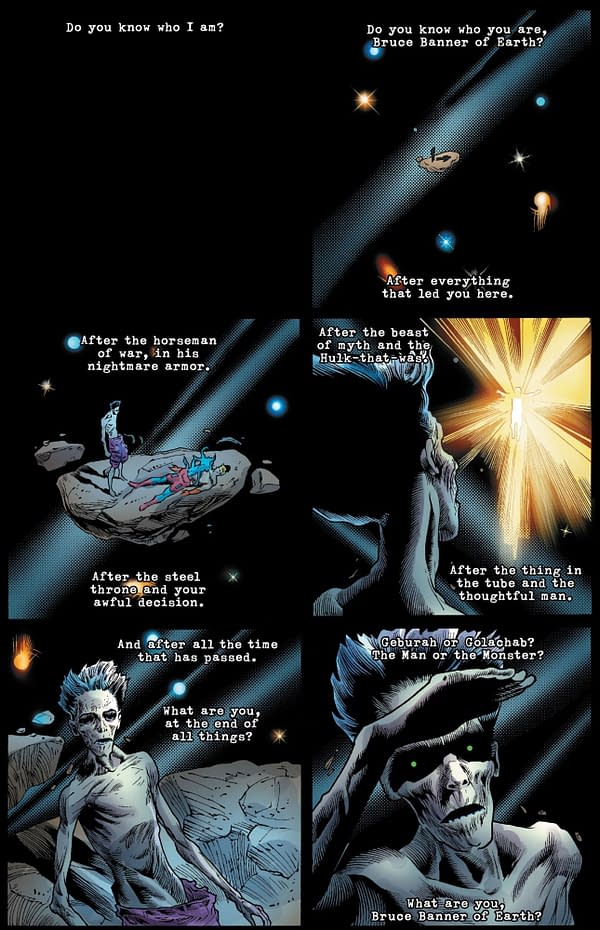 Approaching a Bruce Banner on an asteroid next to the body of Mister Immortal. Well, that was a clue…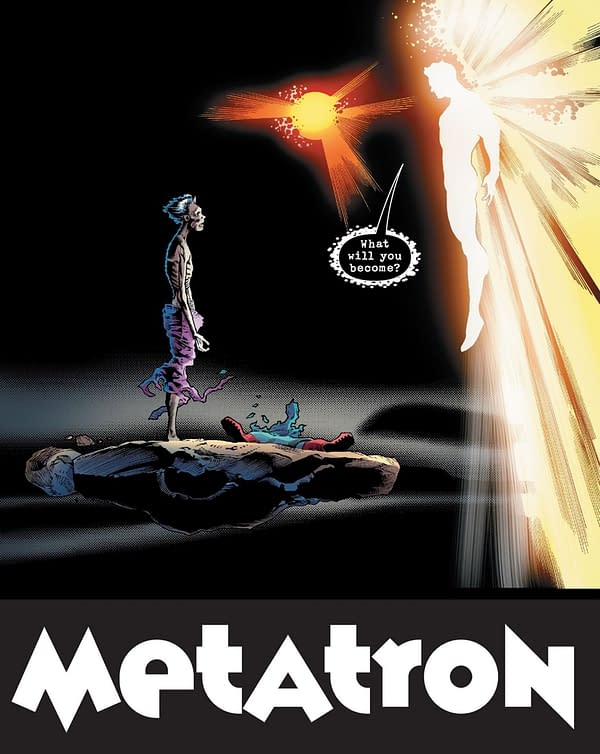 Could this be in the Andromeda Galaxy? I only ask because in the opening of the History of The Marvel universe, we meet Franklin Richards and Galactus, at the end of time.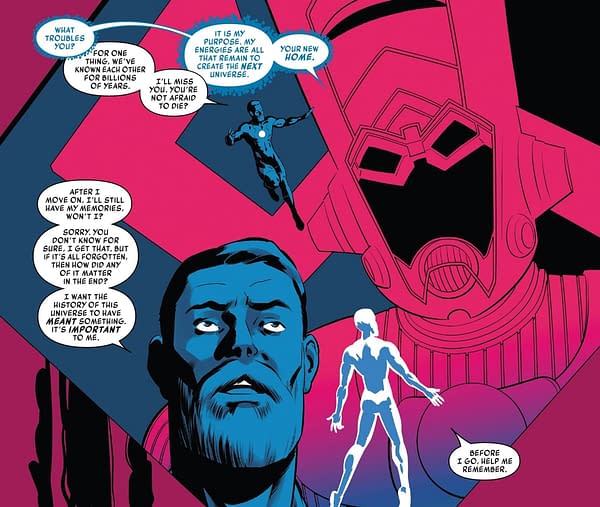 And notes of two living life forms remaining in the Andromeda Galaxy.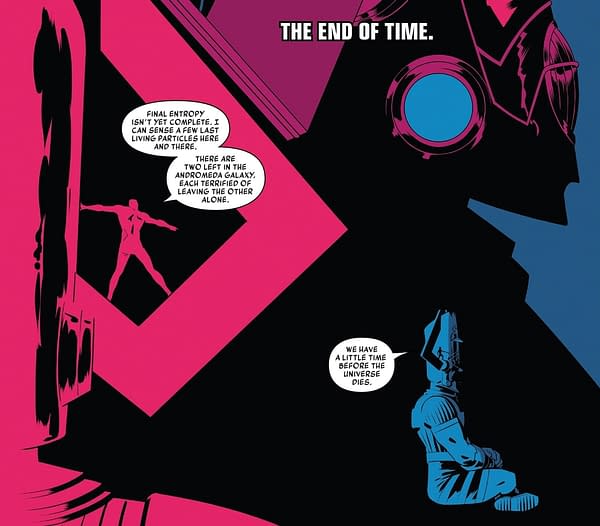 Franklin Richards is intended to be the Galactus of the next universe. Just as Gahlen as the survivor of the previous universe, transformed into Galactus…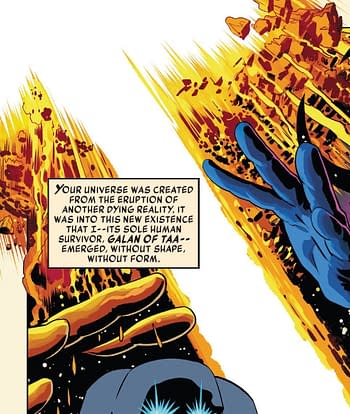 …as originally told by Stan Lee and Jack Kirby in Thor, then retold in the eighties with this addition by John Byrne…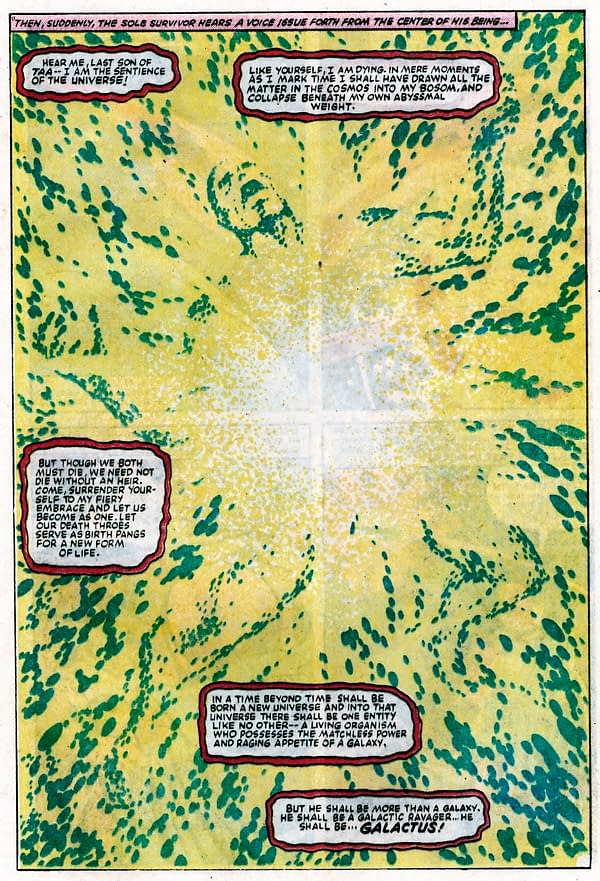 Then retold in the noughties by… Mark Waid and Mike Wieringo.
And now told again in today's Immortal Hulk #24 by Al Ewing and Joe Bennett.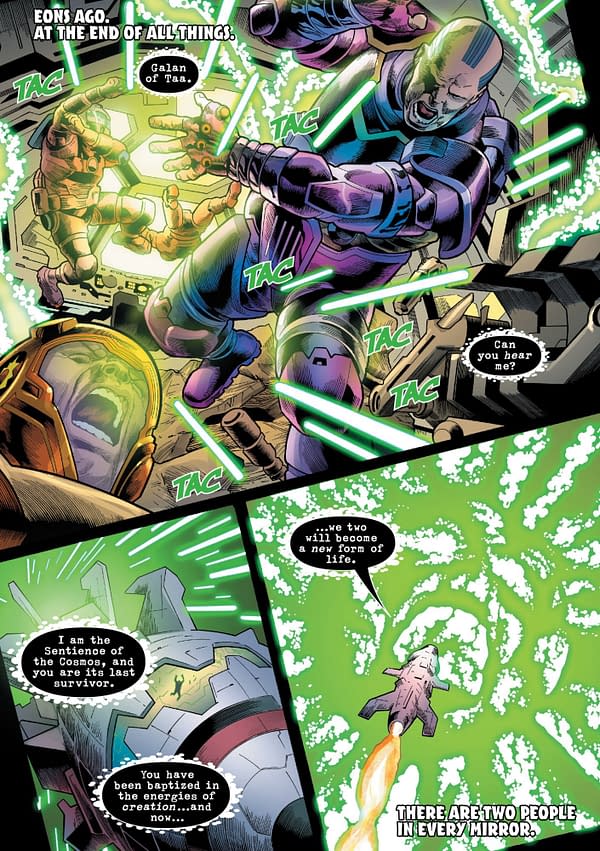 But just as Immortal Hulk #24 tells the beginning of what Al Ewing defined as the eight iteration of reality, in his previous work on… well, every other Marvel comic book – it also looks at its end.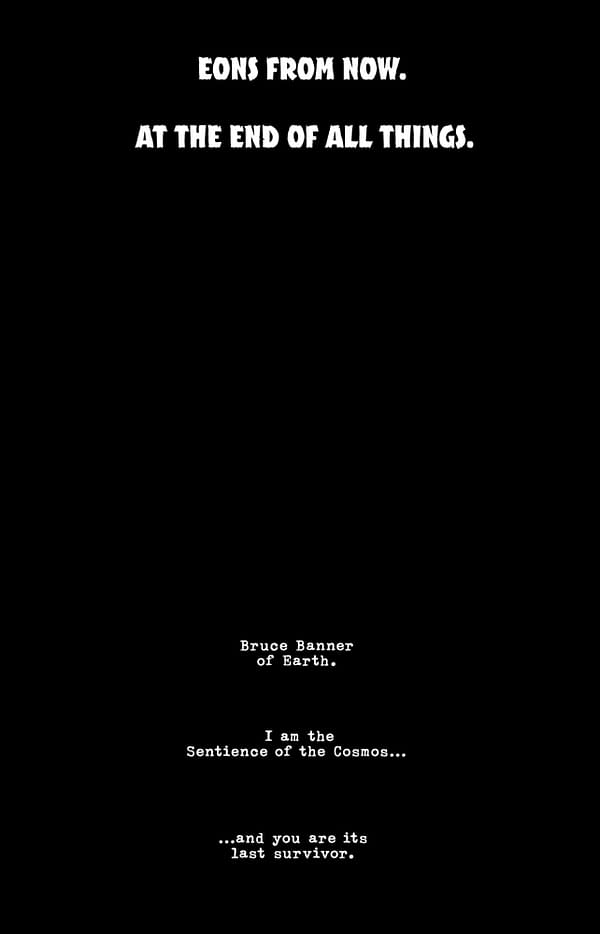 As Bruce Banner, the last survivor of the universe is about to become the first lifeform of the next one. The Sentience Of The Cosmos now rather than the Sentience Of The Universe. Promotion or demotion?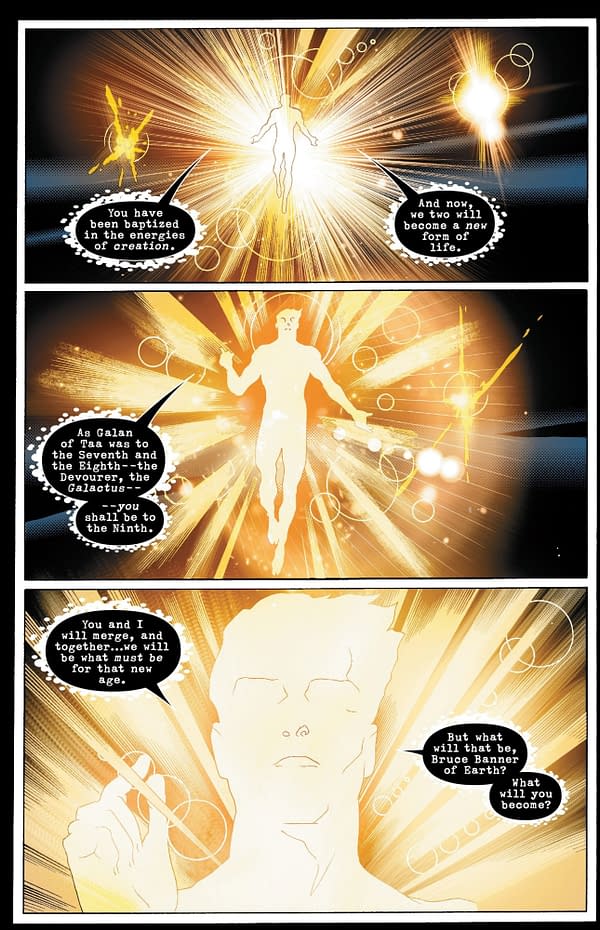 Not Franklin Richards after all? And what was the body of Mister Immortal, the man who couldn't die (though clearly eventually has) doing there?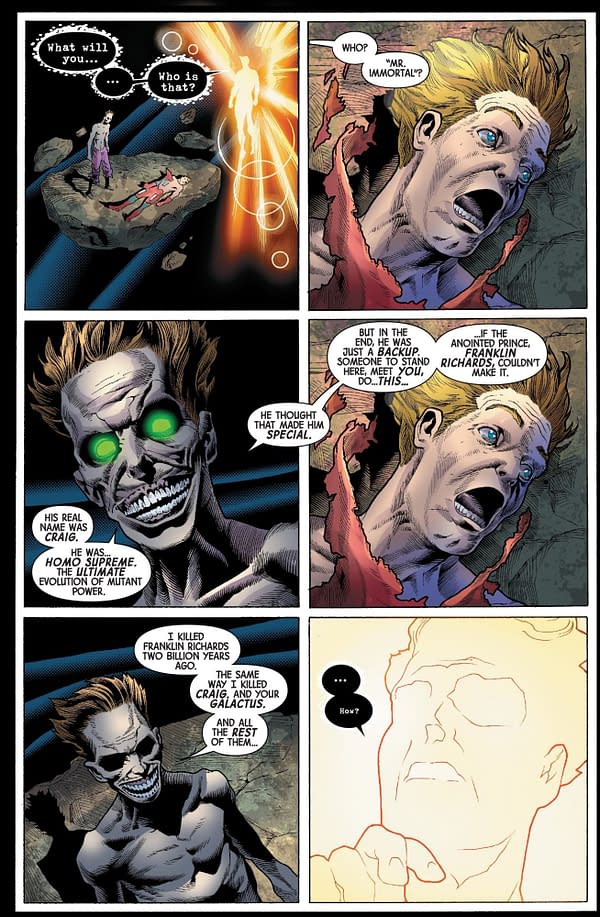 And some form of the Hulk is there ready. The Devil Hulk? The One Below? Joe Fixit? And how will this align with Mark Waid's History series?
Maybe Al Ewing has taken that connective tissue, wrapped it around metal pins, taut against a canvas and is now playing the banjo with them?
It does, however, give new meaning to the name of this series, Immortal Hulk, taking him to the very end of time. And possibly beyond…
Immortal Hulk #24 by Al Ewing and Joe Bennett is out today.
IMMORTAL HULK #24
(W) Al Ewing (A) Joe Bennett (CA) Alex Ross
• As the war with Shadow Base comes to a brutal, bloody end, Bruce Banner has a choice to make.
• And the repercussions of that choice will have an effect on every single life on this planet…
• …including the IMMORTAL HULK.
Rated T+In Shops: Oct 02, 2019
SRP: $3.99
---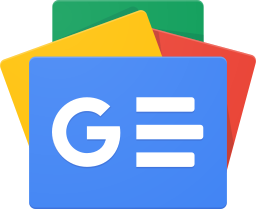 Stay up-to-date and support the site by following Bleeding Cool on Google News today!