J Michael Straczynski Returning to Marvel With Ed McGuinness in August?
Yup, we're a couple in and it's all going well. So far. You see, it looks like Marvel Comics are going to have some big launches or new creative teams on a number of titles in August. People you might not expect to be working for Marvel, teamed up with those you might. And a few names you'd have sworn had sworn off creating comics anymore. But will be very grateful to have them back. We'll be running a few of those names tonight in Bleeding Cool, just keep an eye on the feed. Or you can catch up with them all with this handy tag at a later date. We're calling them Marvel's August Vistors, though they, no doubt will have their own title to be revealed in due course.
And the third of these tonight is J Michael Straczynski – JMS for short – and Ed McGuinness.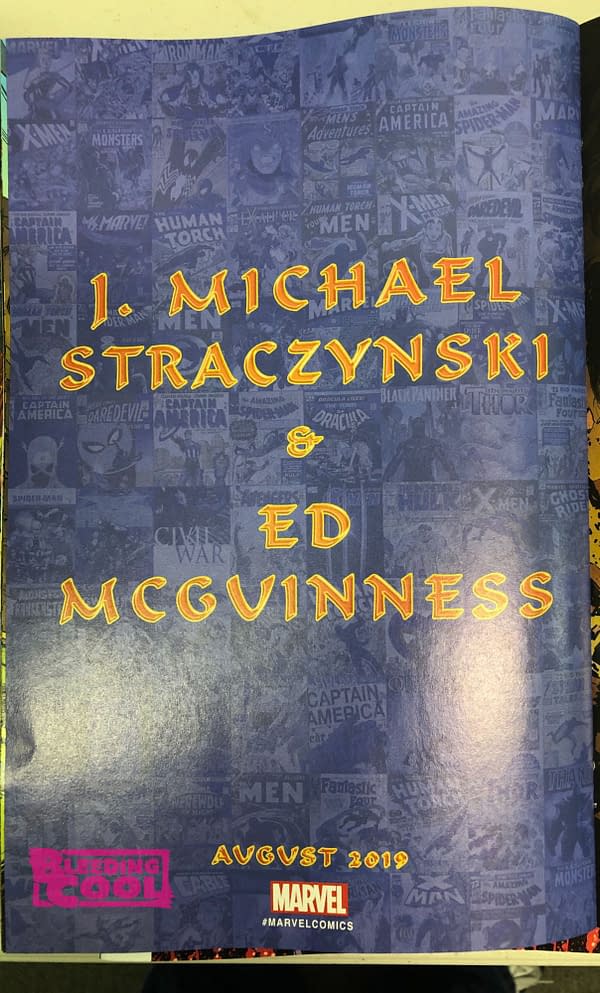 Now, Babylon 5, Jeremiah and Sense8 creator JMS had a fractious relationship at Marvel, where he had a well-received run on Thor and Amazing Spider-Man, that led to him writing the Thor movie, though this soured towards the end over the handling of the One More Day event that annulled the marriage of Peter Parker and Mary Jane Watson.
He also wrote Superman: Earth One, Superman and Before Watchmen for DC Comics as well as co-creating Rising Stars, Midnight Nation, Dream Police, and Ten Grand through Joe's Comics. But in 2016, barring finishing up a couple of projects, he had quit comics.
Could working with Ed McGuinness have been enough to tempt him back? McGuinness is best known for his work on Superman, Superman/Batman, Deadpool, and Hulk. And now… whatever it is he will be doing with JMS. Roll on August.