Posted in: Comics | Tagged: Comics, entertainment, j scott campbell, wonder woman
---
J Scott Campbell Redesigns Wonder Woman His Way
After the weekend's Facebook discussion, J Scott Campbell has posted his own take on how he would redesign Wonder Woman.
He writes,
I've been informed by many on Twitter that we can't handle this kind of Wonder Woman any more. Are they right..?

* Different, updated, but still recognizable as the multi-decades-long icon that she is ✓

* Authentic visual connection to her Grecian/Roman Amazonian culture and background ✓
* Americana infused such as the use of Red White And Blue, Eagle and Stars ✓

* Minimal arm protection thus making her abilities to deflect bullets with only the skillfull use of two small bracelets all the more impressive, as it should be! ✓

* Tasteful level of exposed skin to show off womanly athletic form without resorting to cleavage or thong etc… ✓

* Unencumbered shoulder area for easy twirling of lasso ✓

* Color-scheme bright, uplifting, and positive without excessive dark blackened in areas (well, imagine that it would be!) ✓

* Mild resemblance to Cobie Smulders (ok, I added that one in for me! wink emoticon ✓

Forgive the awkward pose. It's a bit tough putting her into action without covering her costume up. smile emoticon
To the rapturous applause of his readers, J Scott added,
J Scott Campbell Thanks for all the comments guys. Honestly, this is the last thing I had the time for and I hadn't planned on drawing how I would handle WW. But the scrutiny I was under for my comments I casually mentioned regarding the new WW costume created a bit of a brew-ha-ha all over the internet with my critics attacking me, assuming I would put WW in a bikini and a thong if given the chance. So I guess I felt put in a corner to defend my name.
So… what do you think?
---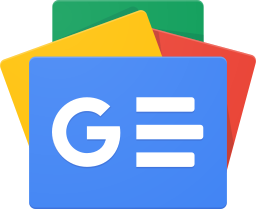 Stay up-to-date and support the site by following Bleeding Cool on Google News today!