This is an original piece of work by the cartoonist Kaze Hime, posted to DeviantArt entitled V For Victory. It is reproduced here under fair use and editorial comment. This may be different to how it was used below by artist and familiar face to Bleeding Cool, Jeanette Hayes, under the name "There Will Be Blood" exhibited at The Hole in New York and listed on Artsy as sold.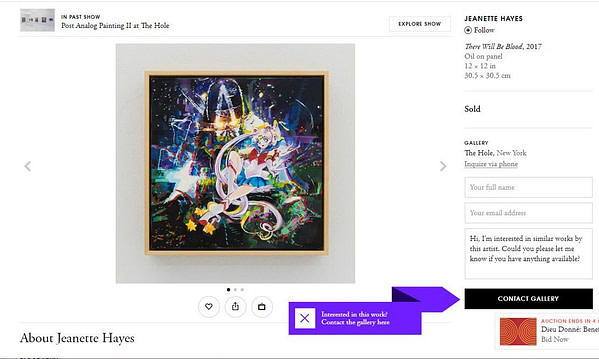 Or it was. After Bleeding Cool made enquiries, first the image was blurred, then it was removed from the Artsy website entirely. However you can see it on exhibition at The Hole on this site from a Post Analog II exhibition earlier in the year, along with othr art, credited as "Jeanette Hayes, "There Will Be Blood", 2017, oil on panel,12 x 12 inches, 30.5 x 30.5 cm" and no mention at all of Kaze Hime.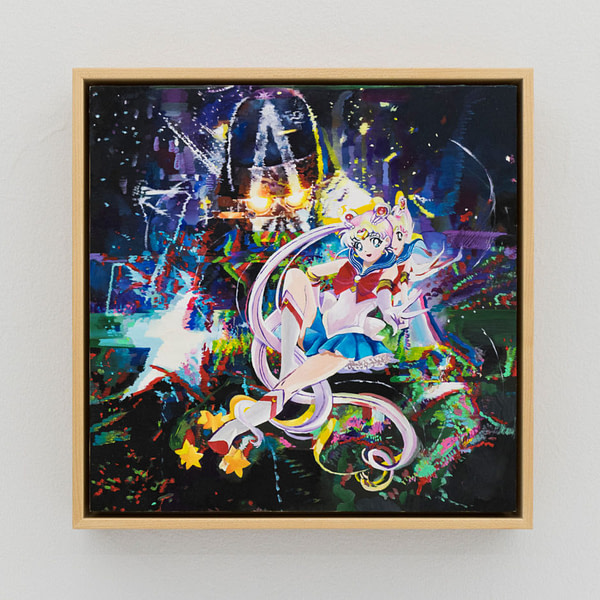 And on the wall, along with a number of her other "works".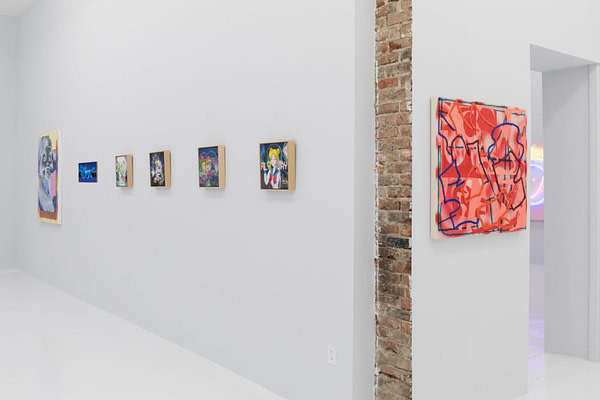 Much artwork stands on the shoulders of others, many people take influences and recontextualise them, but a lack of such transparency when combined with such sales success can often draw criticism, whether the artist is Roy Lichtenstein, Damien Hirst or, well, Rob Granito. Here, Jeanette is using the work she finds in a similar fashion as one might use a commercially available and familiar image or logo, but is ignoring the original's artistic authorship as irrelevant, especially from someone who might actually appreciate the attention of others. An acknowledgement might be all it would take.
If your work was taken by Jeanette Hayes, exhibited in a gallery and then sold for thousands of dollars when you are lucky to get a $30 head sketch, do please get in touch, we'd love to try and redress the balance at Bleeding Cool.
This article has been forwarded to The Hole Gallery in New York for official comment.