Jeff Lemire & Andrea Sorrentino Tease Something Scary For Hallowe'en
Jeff Lemire and Andrea Sorrentino have worked together on Old Man Logan at Marvel Comics, Green Arrow and Joker: Killer Smile at DC Comics, Gideon Falls at Image Comics for which they won an Eisner together, and the new Primordial, also from Image. Gideon Falls is also to be a TV show, courtesy of Hive Media. And today they will be announcing something… new. Jeff Lemire has posted the following image, tagging in Andrea Sorrentino and Image Comics, stating "Tomorrow…something scary."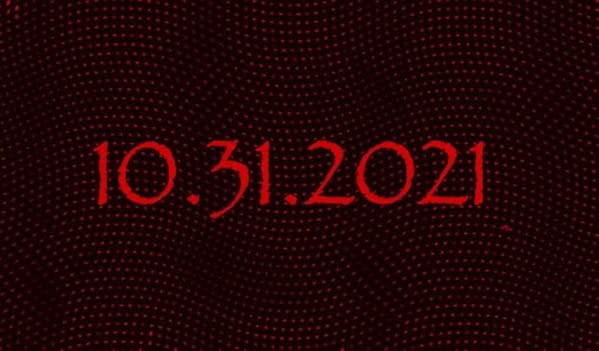 And yes, it happens to be Hallowe'en today. What could it mean? On his newsletter, Lemire stated;
Oh…and one more thing. Keep an eye on my Instagram and Twitter this coming Sunday. My brilliant Primordial and Gideon Falls partner Andrea Sorrentino and I have something scary to share with you all on Halloween.
Could this be a new project from the two of them? A trailer for Gideon Falls? A Primordial announcement? Here's his Instagram and Twitter. Let's all keep our eyes open, shall we? And hope he doesn't give us a jump scare…
Jeff Lemire is a Canadian comic book writer and artist. He is the creator of titles including the Essex County Trilogy, Sweet Tooth, and The Nobody. His work in the 2010s includes All-New Hawkeye, Extraordinary X-Men, Moon Knight and Old Man Logan for Marvel, Superboy, Animal Man, Justice League Dark, and Green Arrow for DC, the creator-owned Black Hammer franchise from Dark Horse; Descender and Plutona from Image Comics and Bloodshot Reborn for Valiant.
Andrea Sorrentino is an Italian comic book artist known for his work on God of War, I Vampire, Joker, and Green Arrow for DC Comics, Uncanny X-Men, All-New X-Men, Secret Empire, and Old Man Logan for Marvel, and both Gideon Falls and Primordial from Image Comics.