Bill Willingham's new series Lark's Killer with Mark Dos Santos from 1First Comics/Devil's Due in August is kicking off its first issue with a few close friends from Chicago. Namely Jenny Frison, Jill Thompson and Gene Ha, all providing variant covers. And here they are. The comic itself is out on August 2nd. But you might expect a sizeable preview somewhere around San Diego Comic-Con…next week! Just a week away!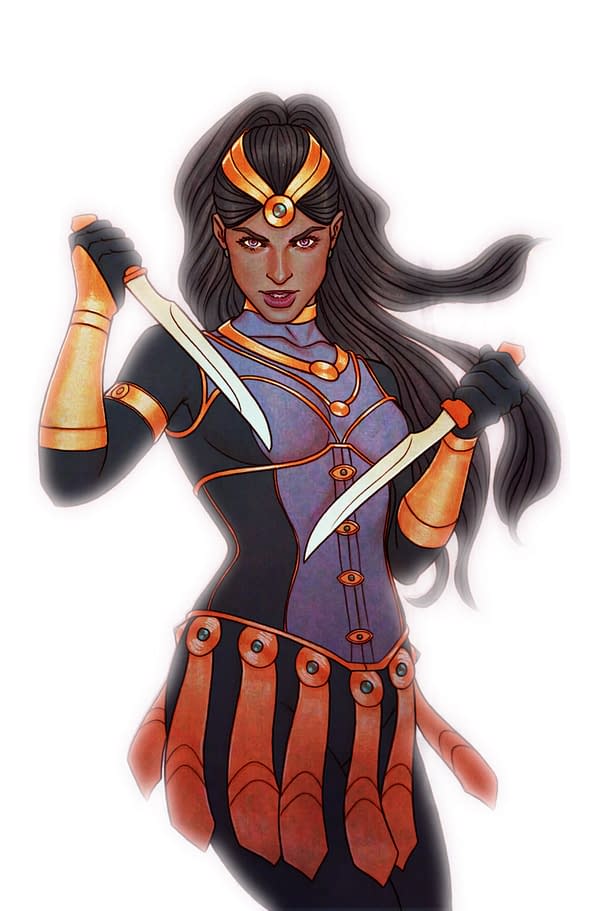 LK-02  JENNY FRISON cover featuring HALA, an assassin dispatched to deal with Lark.
LK-03  GENE HA cover TOO COOLE FOR SCOLE with Lark, Brenar and Brenar's dumb horse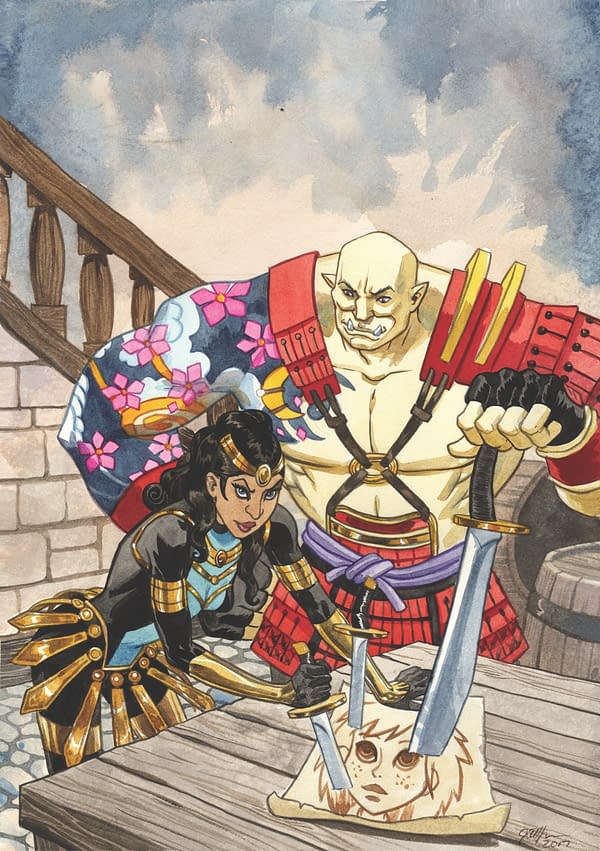 LK-03  JILL THOMPSON cover showing Hala plotting with her lieutenant, Jolly Boy.
LK-04  Another stunning GENE HA cover of Hala set against a background of Jolly Boy's arm.
Enjoyed this article? Share it!