Jill Thompson Talks To The Children Of The Future About Their Scary Godmother Fashion Doll
I've donated to the Kickstarter fund towards the creation of a Scary Godmother Fashion Doll from Jill Thompson, and will be receiving one on its creation for my daughters.
But how will they regard it in ten or twenty years? When going through their possessions, wondering what to keep and not, what to take to university, what to keep for their own children one day. I asked Thompson to write to them – and indeed all such children's future selves – about this strange toy and what it means. She writes; Hi Kids of the Future,
You know that old Scary Godmother Doll you hold in your hands? The one that your Uncle gave you when you were a little kid? Or the one your Grampa likes to put out with the Jack O'Lanterns on the mantelpiece at Halloween? The one your older sister took with her to school because she needed someone from home to look after her while she was studying? And the one your cousin kept on the shelf with his Monster and Robot toys? The one that your Dad would do the silly Halloween dance with when you went out trick or treating?
She's not like other dolls, you know? Why? Well, it's all because of where she came from! You see, she didn't come from the store like other dolls. She was willed into existence by the love and support of people like your Auntie, or Mom, or Dad, or Uncle, or family friend, or cousin, brother, sister, Grandma and Grampa! People like them believed in Scary Godmother so much and wanted her so much that they pledged their hard earned money before she was even a doll yet, to make sure that she could get made!! They believed in the vision that the creator of Scary Godmother, that's me—Jill Thompson had for her doll. They worked through Kickstarter, the crowdfunding platform, to gather people together who wanted this doll and insure everyone would be able to get her! That's pretty cool, right? They actually helped someone make a unique and lovely thing that brings magic and happiness to thousands of people they never met! That makes them an Art Patron!
And all of the other stuff that came after that, The Vampire Family Dolls, The Bug-A-Boo plush backpack, the Halloween costumes, dishes and playhouses and sleeping bags? None of that would have been possible to do without there first ever having been a doll!
Sure, there were the books and comics and a play and two TV Specials featuring Scary Godmother before she was a doll, we love those too. But so much new great stuff started happening after we did the Kickstarter!
And I want you to know that it's okay to ask for help with some things when trying to achieve your dreams…there are some things that you can't do all by yourself. There just isn't enough time in the day! Bringing a fashion doll to life was a group effort! Yes, I had all of my sketches and illustrations that I had made, but I needed to work with a sculptor, who interpreted my 2D drawing into a 3D prototype. The Seamstress was a lovely woman who sewed the clothes based on my designs! The Doll Painter who painted the prototype body and face exactly the way I asked so the Scary Godmother Doll looked just as I envisioned her! You should see the teeny brush and the magnifying glass she works with to paint the tiny details on figures! It's really amazing! Then the was ready to be sent to the factory so thousands of dolls could be made from her mold! I'm proud of the fact that my idea was something so many people wanted to help to make a reality! It was so much more hard work than you can imagine, but knowing that I had so many people believing in me really helped me persevere!
Remember to believe in yourself! Always strive to grow and be better! Everyday you learn something new! Like I learned how to make a doll!
What an adventure!!
Love,
Your Scary Godmother, Jill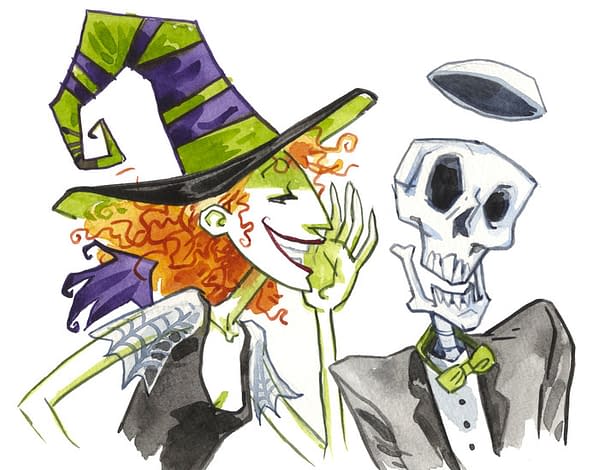 There you go Eve, Alice and everyone else from the twenty-twenties who came across this article. Because Google is forever…
---
---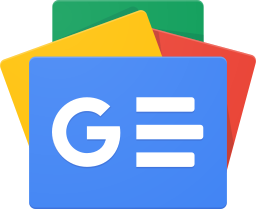 Stay up-to-date and support the site by following Bleeding Cool on Google News today!