Jimmy Olsen has been seen by some as a bit of an oddity, a side-project to the Superman titles. Part of the Brian Bendis show-run titles, it's been written by Matt Fraction and drawn by Steve Lieber, between them telling a variety of quirky stories, often turning the comic into an anthology. It reflects the original Superman's Pal, Jimmy Olsen series from the 60s in that regard, it also reflects modern mores regarding politics, sexuality, and a conflict between the image of Jimmy Olsen in the mass media and the demands of being a modern-day photo journalist, semi-celebrity and friend of Superman. But no one seemed to think it would change some of the fundamentals of the DC Universe. With its final issue, Jimmy Olsen #12, that all changes, in a number of ways,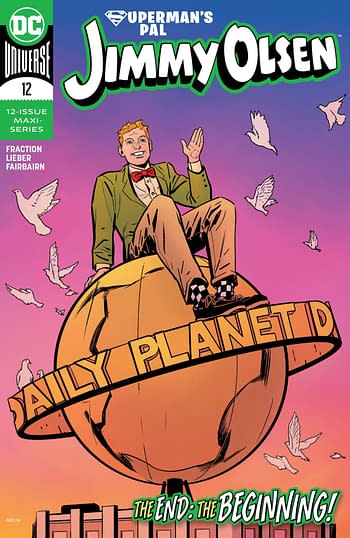 In Jimmy Olsen #12, we continue to see him fighting with his family and the way that impacts all Meetropolis. But Jimmy Olsen's family may be more extensive than we once thought. Big Spoilers going forward.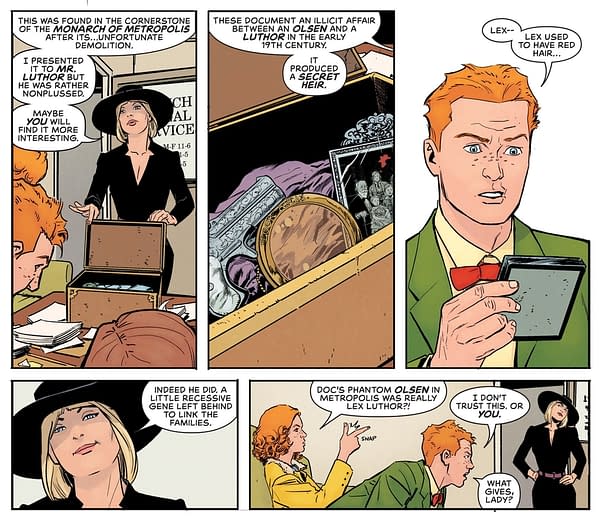 Jimmy Olsen is a long-lost relative of Lex Luthor. And vice versa. And yes, when Luthor had his hair, he was a natural redhead too. From his original appearance…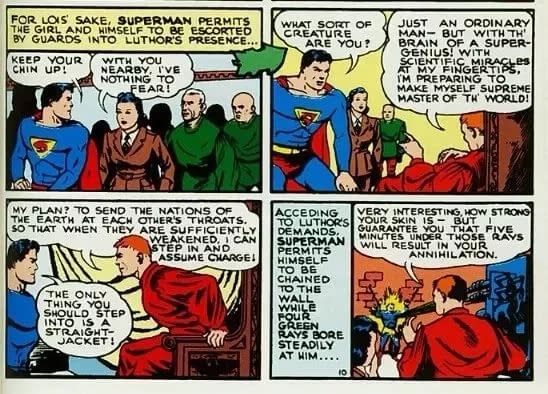 To his reboot…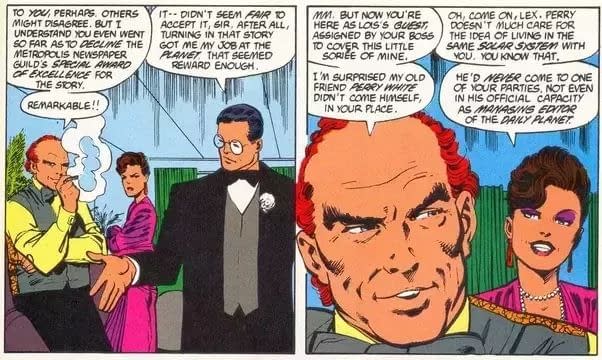 To another reboot…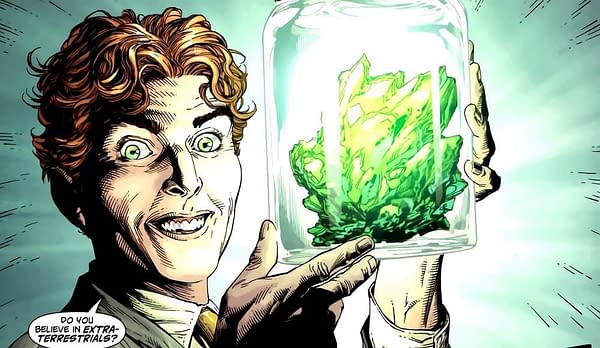 He just always ends up bald. While Olson somehow hasn't inherited the family's male pattern baldness. No wonder Luthor hates Olson so much. Oh and this is just the start, the issue also deals with a tonne of problems that Superman has been having, giving us a new status quo for the Daily Planet as well. This could be the biggest comic book affecting Superman continuity of the year…
SUPERMANS PAL JIMMY OLSEN #12 (OF 12)
DC COMICS
APR200609
(W) Matt Fraction (A/CA) Steve Lieber
Whoa – is that what I think it is? If I'm reading this solicitation text correctly, we made it to issue #12! Mazel tov! Party time! If you see Matt and Steve at the next convention, go buy them a drink because I have no idea how we made it this far! No, wait, I do – it's all thanks to you guys! In this final issue, with the Daily Planet on the ropes, Jimmy learns something about it that'll change everything forever.In Shops: Jun 17, 2020
SRP: $3.99
Enjoyed this article? Share it!