Adding to the growing roster of talent at Karen Berger's Dark Horse Imprint Berger Books, it was announced at today's panel that the anticipated new project from J.M. De Matteis (the name of which which DeMatteis dropped slightly obliquely back in May with artist with artist Corin Howell (Ghostbusters) and titled The Girl in the Bay, will be about a female Brooklyn high school student in 1969 who is murdered and tossed  in the bay. She staggers out of the bay to discover it's 2019 and that sa doppleganger has been living her life in the interim. The first issue will drop in early 2019.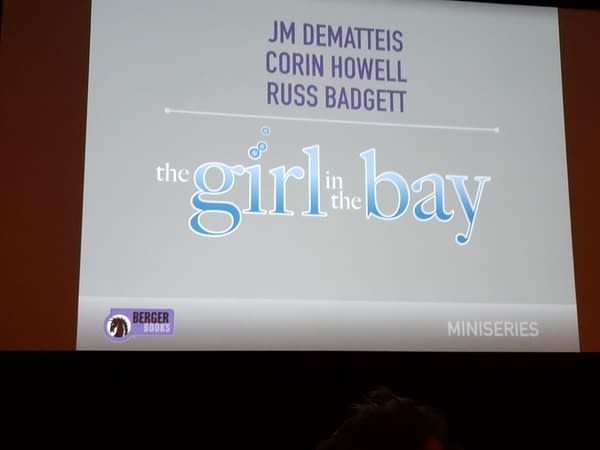 The 1-plus-year-old Berger line continues to be a critical success for Dark Horse, and has drawn particular attention over the last year around the loss of Hungry Ghosts co-writer and television personality Anthony Bourdain.
Founder and namesake Karen Berger boasts an impressive comics resume, having previously founded DC's Vertigo imprint along with several other credits. The panel included Berger, Darin Strauss, Ann Nocenti, Joel Rose, Martin Morazzo, Adam Dalva, Dean Haspiel, Richard Bruning, J.M. De Matteis and Corin Howell.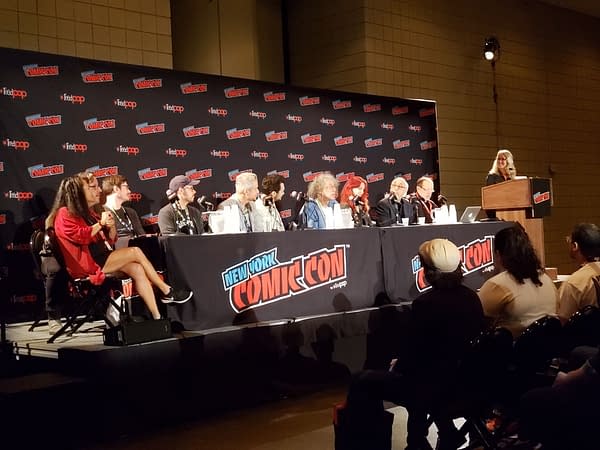 Enjoyed this article? Share it!