Marvel has announced a few new comics coming in September, like Strikeforce, the team book the publisher was teasing all last week. They also teased the return of the Ultimate Universe for Miles Morales #250. What else has the House of Ideas got up their sleeve? Well, the next announcement on the list is a new series by Jody Houser and Stephen Mooney starring The Black Widow. Web of Black Widow #1 ziplines into stores in September, and you can see the cover by Junggeun Yoon, and some more info from Marvel's website, below.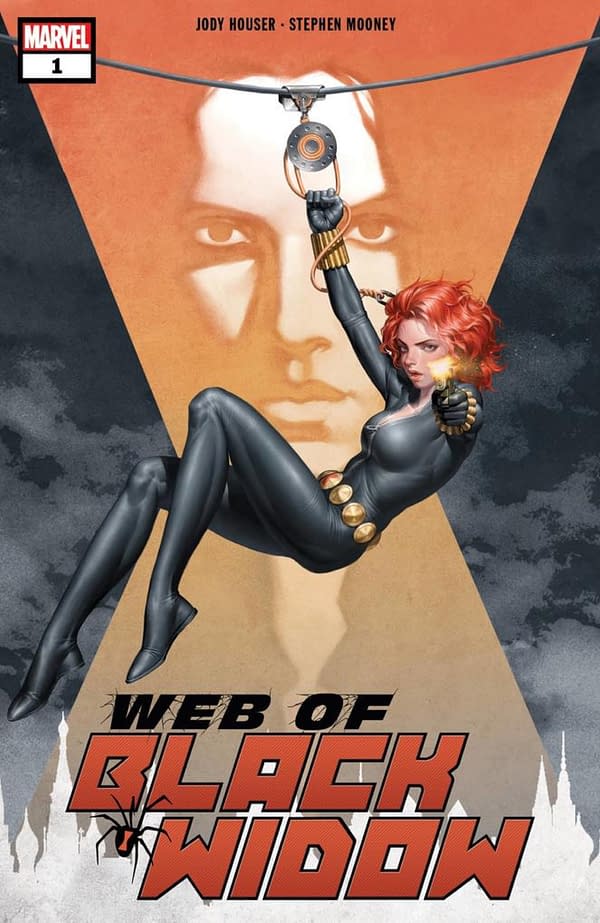 THE WEB OF BLACK WIDOW #1 WRITTEN BY JODY HOUSER, ART BY STEPHEN MOONEY, COVER BY JUNGGEUN YOON

One of Marvel Comics' greatest heroes, the deadliest spy in the Marvel Universe, and a former leader of the Avengers, Natasha Romanoff stars in THE WEB OF BLACK WIDOW!

A great introduction to new readers and an thrilling confirmation to fans in the know why Black Widow is one of Earth's Mightiest Heroes, the new series finds a mysterious figure exploiting the hero's past. And in response, the Widow may have to go off the grid.

Who can she trust in this web of deceit? And more importantly—can her friends trust her?
Enjoyed this article? Share it!