Joëlle Jones to Write and Draw an Ongoing Catwoman Comic
Coming out of the C2E2 Batman panel, Joëlle Jones is writing and drawing a Catwoman ongoing comic book that spun out from some work that Jones created during the Writers Workshop.
Someone is out there committing crimes and impersonating her, and she needs to stop them to save her reputation — especially from Batman…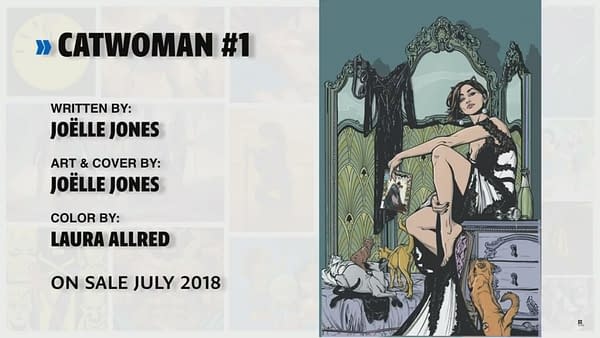 Comes out on the same day as Batman #50 — but you are recommended to read Batman #50 first to avoid spoilers.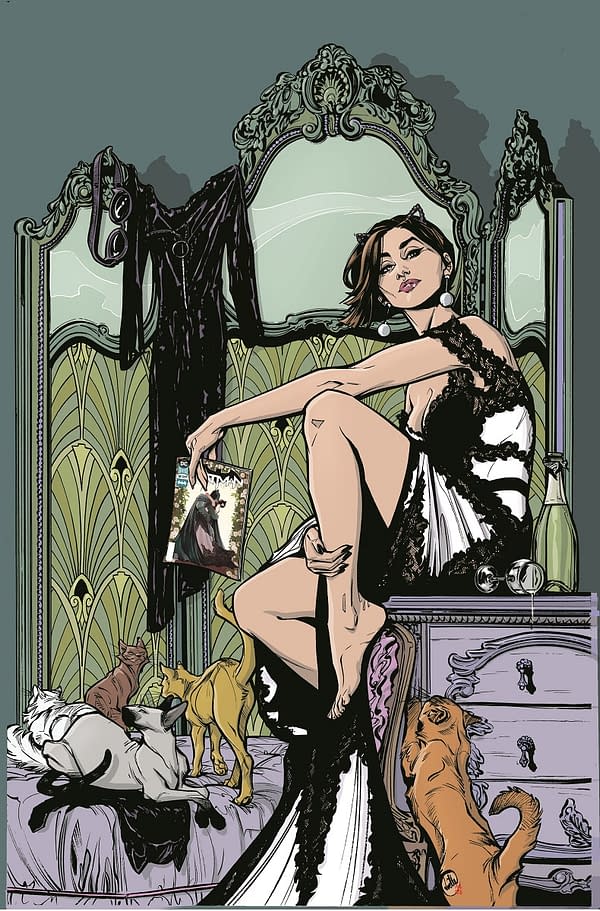 CATWOMAN #1
Written by JOELLE JONES
Art and cover by JOELLE JONES
Color by LAURA ALLRED
Variant cover by STANLEY "ARTGERM" LAU
The wedding night's barely over, but Catwoman's back on the streets, this time to expose a copycat who's pulling heists around Gotham City. As Selina cracks the whip on her former criminal cohorts, she's attracting unwanted attention from one of Gotham's most dangerous groups. The mob? Nope. Try the GCPD. And as if the Bat-Bride didn't have enough problems, there's an all-new villain determined to make trouble for all nine of Selina's lives. Don't miss the start of an all-new monthly series written and illustrated by Eisner Award-nominee Joëlle Jones!
On sale JULY 4 • 32 pg, FC, $3.99 US • RATED T+