Marvel has announced a new six-issue digital series by writer John Barber, artist Todd Nauck, colorist Rachelle Rosenberg, and cover artist David Nakayama. Called Spidey: School's Out, sees Peter Parker, one year into his tenure as Spider-Man, spending the Summer at Tony Stark's science camp. Marvel media partner CBR has the EXCLUSSSIVE announcement, along with quotes from the creative team (just the ones that are typically allowed to speak in press releases, writer and artist — let's not get crazy here).
"Summer's here, and just like any high school student, Peter Parker can't wait to get back to studying," said Barber. "Er, well, maybe he's different in one or two ways, but seriously — who wouldn't be excited when they're invited to spend a few weeks at Tony Stark's science camp? As Peter makes new friends (and new enemies), supervillains target the camp's high-tech equipment… and that means it's time for Spidey to hit the scene."
"Drawing Spidey: School's Out hits on a lot of the high points for me drawing a Spider-Man comic," added Nuack. "It's always really fun to draw cool Spider-Man action. I also got to update the looks for a few of his classic villains from the Spidey rogue's gallery, as well as draw a couple of Avengers."
The series will be available as part of comiXology Unlimited, or, if, like us, you don't trust subscription services from companies that don't use traditional capitalization, you can buy each issue for $2.99 on comiXology or Kindle as part of the comiXology Originals program. The first issue hits stores June 6, with a new one every two weeks.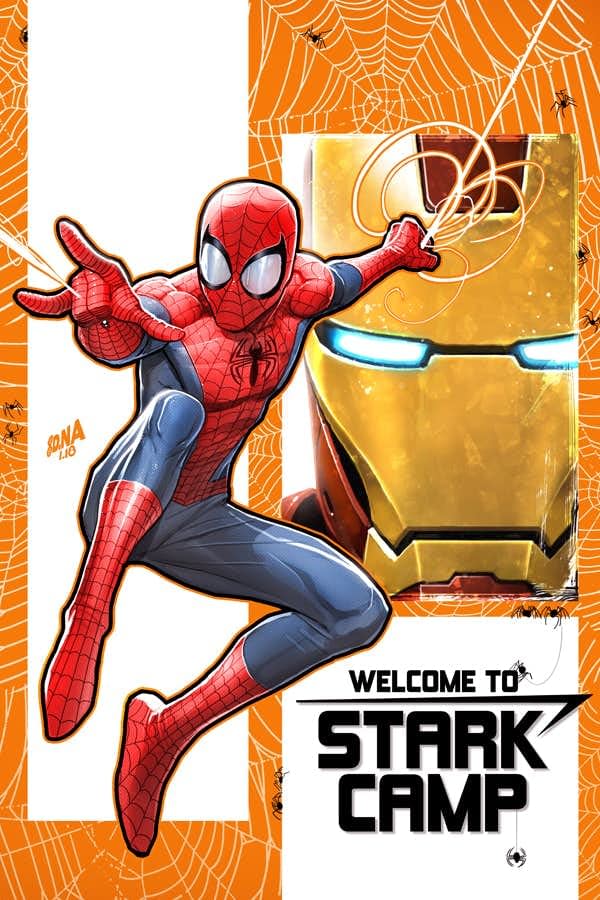 Enjoyed this article? Share it!