John Layman and Nick Pitarra's Leviathan series from Image Comics has not been seen for well over a year now. And it looks like that's all we're going to get, folks.
Leviathan is dead, sorry to say. Nick has my blessing to finish it, but I don't think that will happen. I apologize to anyone who invested their money in this book. I intend to make it up to readers by never being part of a book that goes MIA again.https://t.co/vHOnONmpL5

— LAYMAN (@themightylayman) February 13, 2020
Nick left to do a Vertigo one-shot, and just… drifted away. Now book is far enough in the red it will take years for me to see a dime. Literal years.

— LAYMAN (@themightylayman) February 13, 2020
Although for those wanting to return to Layman's take on the monsters, he does have a book out in May from IDW with a similar vibe.
Bermuda, coming in May, by me and @BradshawDraws, is gonna be a super beautiful book. pic.twitter.com/9smMUQQtTk

— LAYMAN (@themightylayman) February 19, 2020
And you can always buy the plush toy, comic or no comic.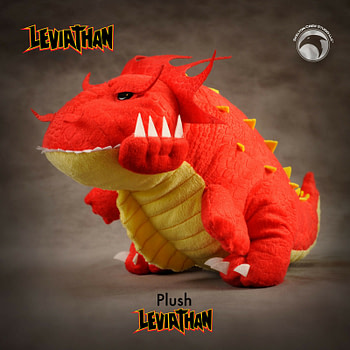 But he does have something new. I mean, I say new…
Teaser for my "new" comic. Coming soon from @imagecomics.

More info tomorrow. pic.twitter.com/qZKCz2MReT

— LAYMAN (@themightylayman) March 2, 2020
Looks like the C from Chew. But if you pull the image out of its tweet…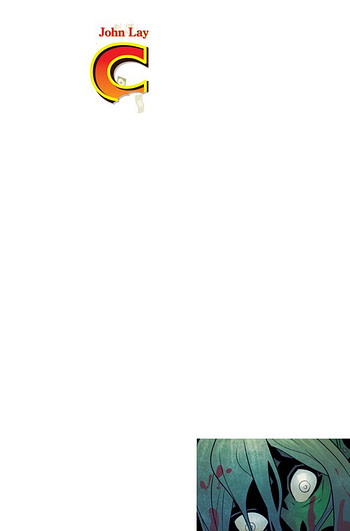 …who's that fellow at the bottom?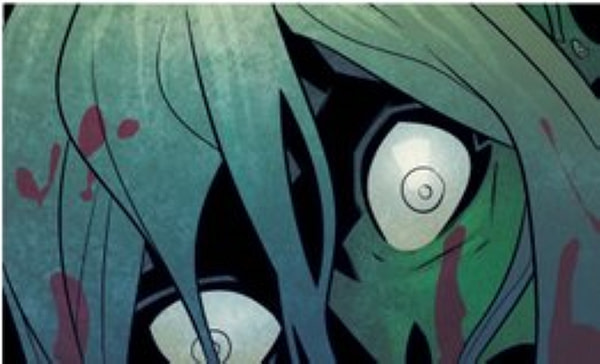 True story: It's NOT!

— LAYMAN (@themightylayman) March 2, 2020
New month, new comic announcement coming.

Here's a hint and a peek: My next book is a crime comic. Looks great, eh? I bet you have questions.#moreinfotomorrow pic.twitter.com/LLoK9RqtiS

— LAYMAN (@themightylayman) March 1, 2020
Reminds me a little of an upcoming comic that may or may not be announced soon. pic.twitter.com/b2rS6Q0pKd

— LAYMAN (@themightylayman) February 22, 2020