John Romita Jr's Batman Vs Spider-Man Original Artwork At Auction

John Romita Jr was one of Marvel's longest-standing comic book creators, son of John Romita Sr, and working on all of Marvel's biggest characters. So it was a bit of a shock when he left Marvel to go DC exclusive, working with Geoff Johns on Superman, before on standing collaborator Brian Bendis also jumped ship from Marvel to DC. But maybe Romita is allergic to Bendis now, because he has just jumped back, with a new title launching in July. He's also done plenty of work as penciller with inker Klaus Janson, best known for Dark Knight Returns. And as part of this weekend's Heritage Auction comic book artwork lots are two pieces by John Romita Jr and Klaus Janson a decade apart, one from their run on Amazing Spider-Man written by Marc Guggenheim, and another from their run on Batman written by Tom King.
And now he's back at Marvel. More Spider-Man? Or something completely different?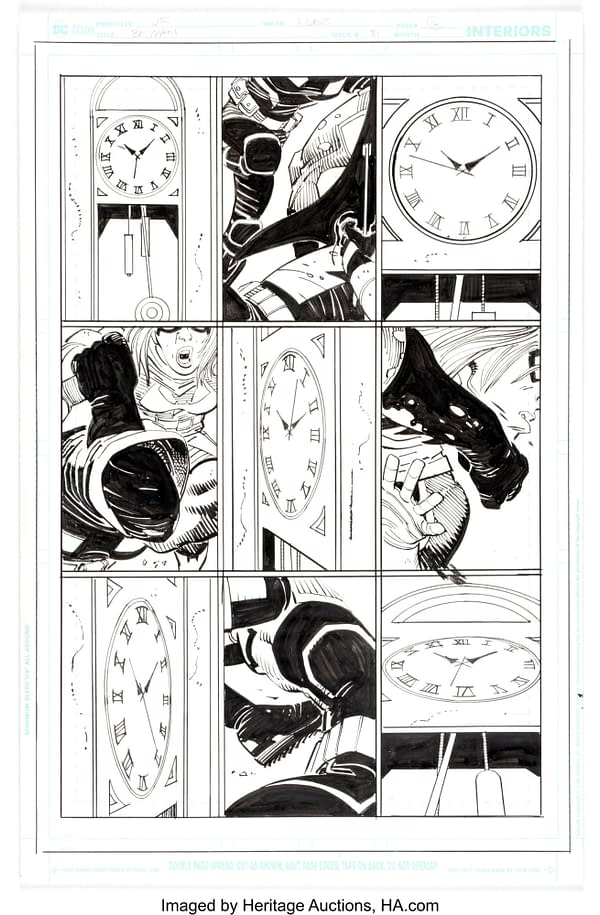 John Romita Jr. and Klaus Janson Batman #81 Story Page 16 Original Art (DC, 2019). Batgirl (Barbara Gordon) take on Thomas Wayne, as one of two Batmen in this issue. Created in ink over graphite on Bristol board with an image area of 10" x 15". In Excellent condition.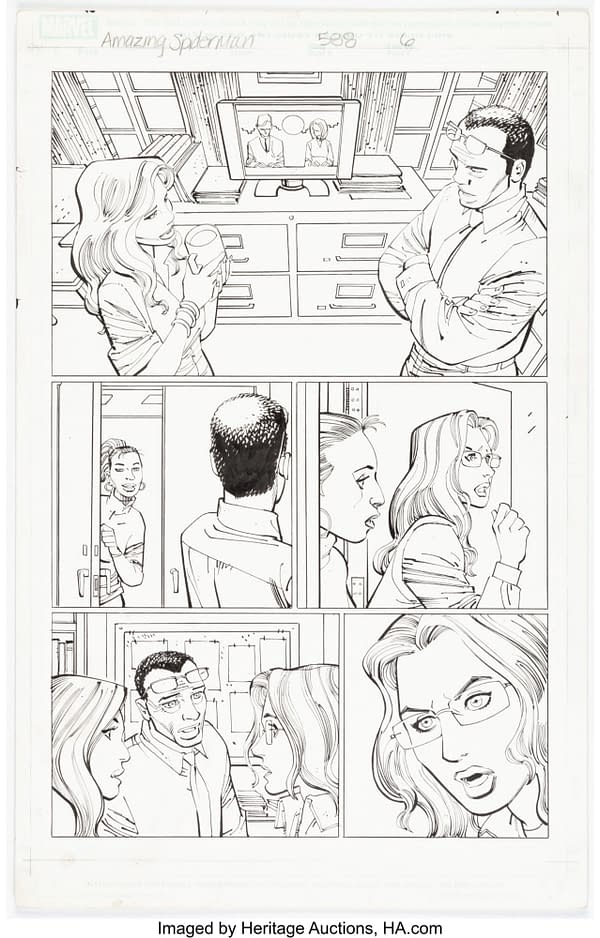 John Romita Jr. and Klaus Janson Amazing Spider-Man#588 Story Page 6 Original Art(Marvel, 2009). Bill Hollister and Lily Hollister (the villain known as Menace) star in these fine line panels of tense emotion. Tom Palmer is also credited with inks. Produced in ink over graphite on Bristol board with an image area of 10" X 15". Light marginal smudging and in Excellent condition.
Which will win? Currently, the Amazing Spider-Man #588 page is going for $34 and the Batman #81 page is going for $56 – but there's everything to play for.