Kaare Andrews Launches Amazing Fantasy #1 From Marvel Comics in July
Kaare Andrews is one of my favourite comic book creators, with a shifting, malleable style that jumps from genre to genre, with a mastery of light and shadow, space and weight and the kind of noodly detail that comics fans just love. One of my most proud moments was getting him to draw Osama Bin Hulk in Civil Wardrobe, before he reappeared again in Boom's The Avengefuls.
Of late he has been launching one or two books from AWA with former Marvel publisher and EIC, Bill Jemas and Axel Alonso. But now he's restarting an old title at Marvel from July, Amazing Fantasy. The series that saw the first appearance of Spider-Man, now has some new – and old – characters to profile.
Blending different Marvel eras and genres, Red Room Black Widow, teenage Spider-Man and World War II Captain America wake up on an island of intrigue, darkness and…Amazing Fantasy. Are they dead? Are they dreaming? Or have they truly been transported to another fantastical realm? And is there any way for them to return home? This isn't just a love letter to your favorite Marvel eras, it's a reinvestment in the seminal characters you've always loved, plucked from their quintessential timelines.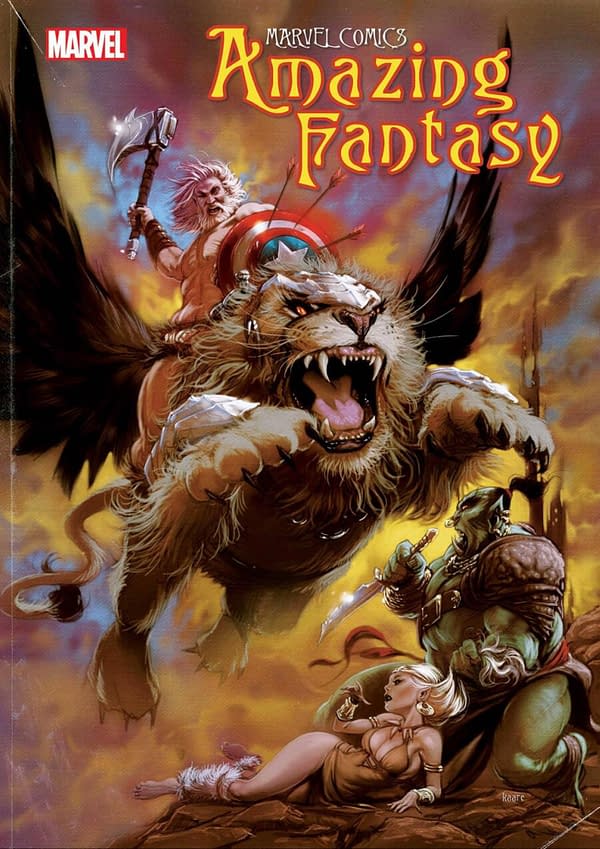 Andrews states "My very first memories of reading anything, even before I could read words, were of holding a Marvel comic in my hands at the age of four. I had no idea what the characters were saying, but I was enchanted with the story told through pictures. It is a thrill to return to a new Marvel limited series, writing and drawing not just my favorite characters—but my favorite versions of those characters. I just had to come up with a plan to put WWII Captain America, teenaged Spidey and spy school Black Widow into the same adventure. This is a story that combines not just different Marvel eras but different art styles to depict them. As a creator, sometimes you want to invent new heroes and villains to expand the universe into different places or ideas, but sometimes there is an even greater power in embracing what has come before. In telling fresh and passionate tales with heroes that an audience has already invested a lifetime in. There is a beating heart to these archetypes. And they need to live again!" Here's a preview.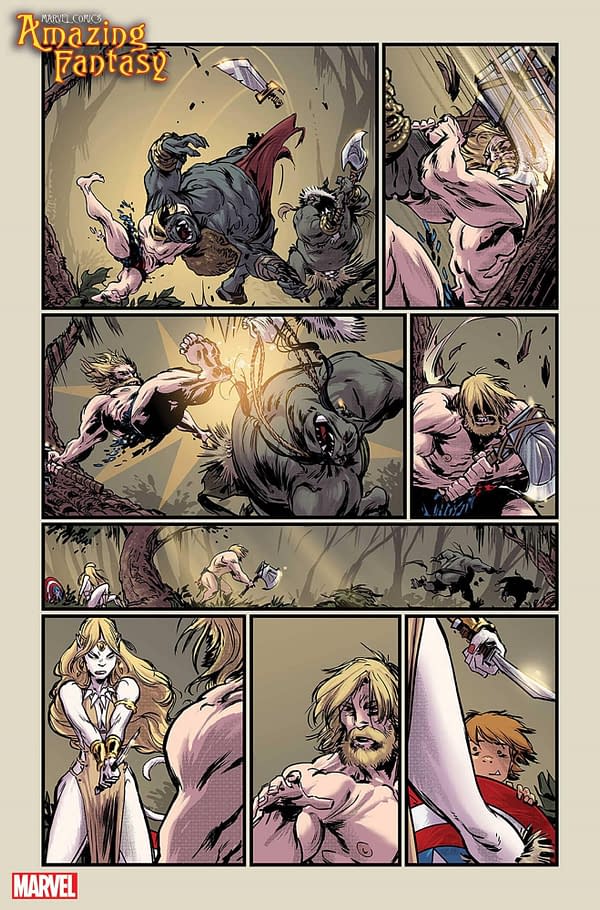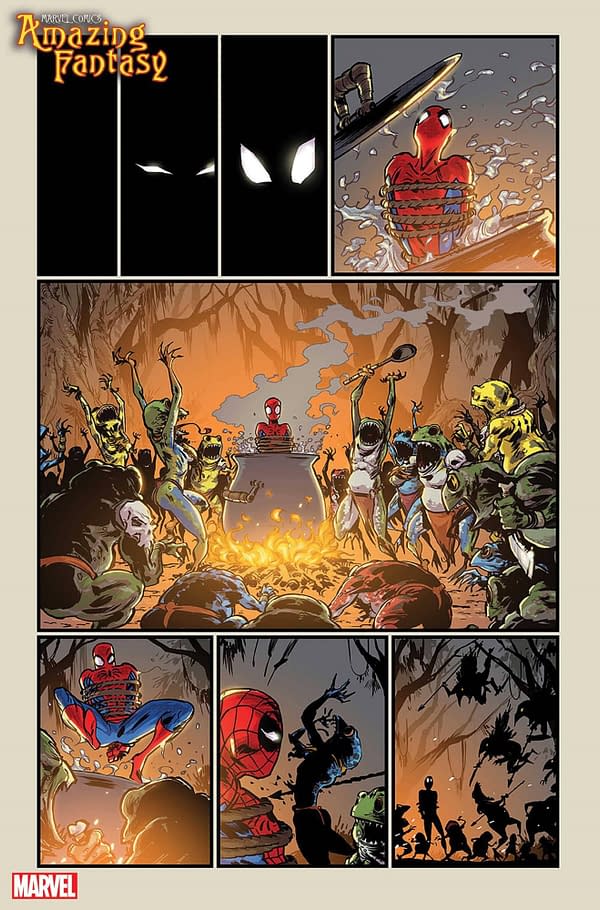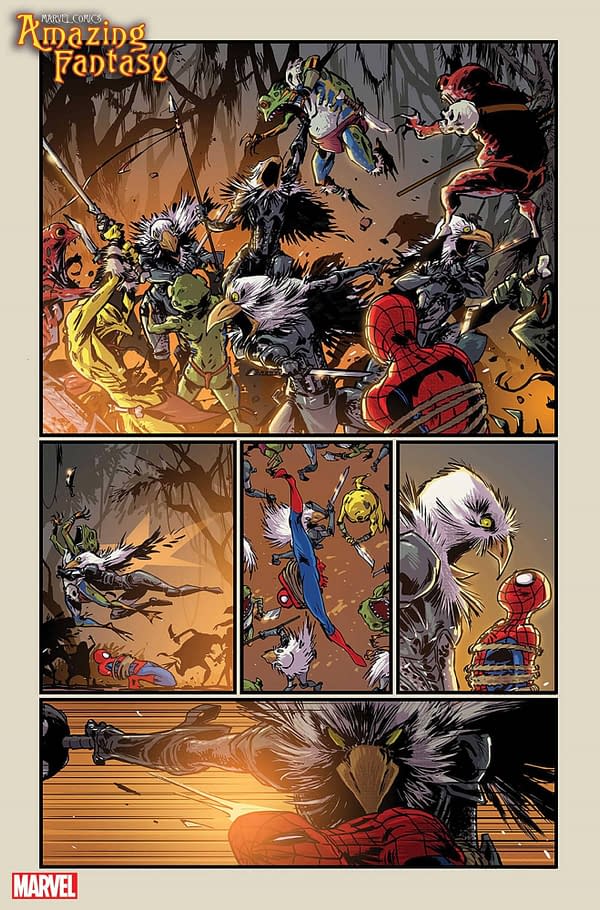 Amazing Fantasy #1 will be published on the 28th of July.
AMAZING FANTASY #1 (OF 5)
Written by KAARE ANDREWS
Art and Cover by KAARE ANDREWS
On Sale 7/28