Mark Judge, the former classmate of Supreme Court Nominee Brett Kavanaugh named as a witness by Christine Ford to an event in which she says Kavanaugh sexually assaulted her at a high school party in the 1980s, is apparently a big fan of Superman. The conservative blogger was spotted by a Washington Post reporter hiding out in Delaware, bringing with him only a few cherished belongings including a box of Superman comic books.
And the real nerds ask: WHICH SUPERMAN COMICS!?
Better you than me, @BRIANMBENDIS. https://t.co/RStD3mZUH9

— Brad Meltzer (@bradmeltzer) September 25, 2018
Which Superman comics, however, isn't the only line of questioning Judge is avoiding. Following in the footsteps of the caped superhero's storied ideals — truth, justice, and refusing to testify to Congress about the alleged sexual assault of a Supreme Court nominee — Judge will not appear at confirmation hearings for his boyhood chum, though he did send a letter to Congress claiming not to recall the incident.
"Well, that settles that then," said Senate Republicans eager to approve literally any conservative nominee before the midterm elections.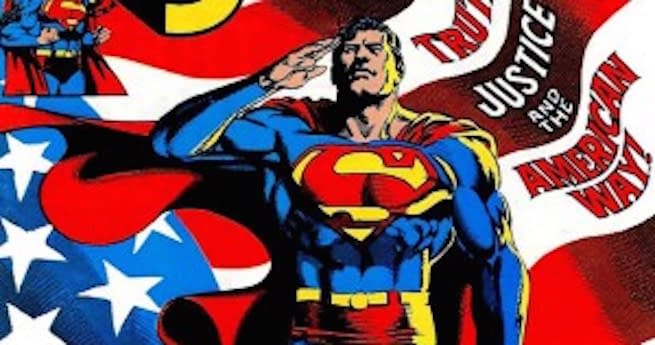 Enjoyed this article? Share it!