Well, I suppose there is a film coming out. Looks like I have another book to add to Marvel's Frankensteined April 2020 solicitations. A new Black Widow comic book series launching from Kelly Thompson and Elena Casagrand in April.
Beyond San Francisco's Golden Gate, Natasha's entire world will be upended as she finds herself up against some of her most formidable villains. But what happens when they've found a way to take her out – even more permanent than death? Readers can expect all the intrigue and heart-pounding exploits that Natasha Ramonoff is known for as well as appearances by characters like Red Guardian and Yelena Belova! With this new series, 2020 will be Black Widow's greatest adventure yet!
Will Thompson quoted as saying "I'm very interested in the duality of Natasha… so look for that to be a recurring theme in this first arc as she struggles against that and leans into it. We have some high profile guest stars (and of course some impressive villains) but this story has to stand on its own for a lot of reasons that will become clear immediately in issue one… which starts off feeling like a classic Natasha story and then quickly becomes quite unlike any story we've ever seen for her before."
With associate editor Sarah Brunstad saying "Kelly Thompson is one of my favorite writers. She really knows how to get to the core of what a character is. This new series asks the question: What would happen if some of Black Widow's greatest enemies come together and figure out how to put her out of commission for good?"
And EIC CB Cebulski adding "Natasha's fought so many different villains over the years but she's never had that one definitive villain in her life but now we're bringing her past back to haunt her so to speak with the Red Guardian. What Kelly Thompson is doing, pulling together all these amazing elements of Black Widow's past to bring her in the future makes it a must-read comic of 2020."
And oh look, there's a launch video with all of this in it…
BLACK WIDOW #1
Written by KELLY THOMPSON
Art by ELENA CASAGRANDE
Cover by ADAM HUGHES

KELLY THOMPSON. BLACK WIDOW. 'NUFF SAID!

Best-selling, Eisner–nominated writer Kelly Thompson (CAPTAIN MARVEL, STAR) and rising star artist Elena Casagrande (Catwoman) launch a new BLACK WIDOW series that changes everything! Natasha Romanoff has been a spy almost as long as she's been alive. And she's never stopped running, whether she was working for the good guys…or the bad. But Natasha's world is about to be upended. Beyond San Francisco's Golden Gate lies a mystery that only the Marvel Universe's greatest spy can solve. Don't miss the heartbreaking thrill ride of 2020!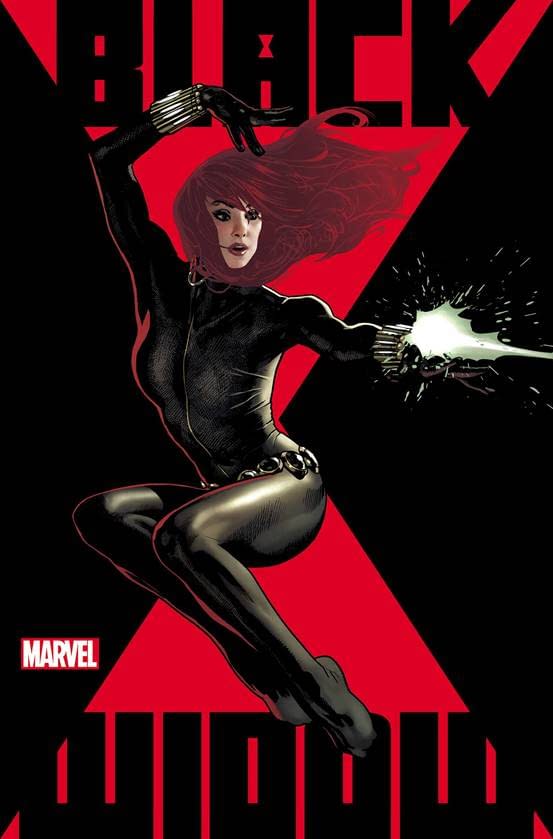 Enjoyed this article? Share it!