Kevin Maguire's New Cover to "Supergirl" #33, Retailers Will Get Freight Costs If They Destroying First Prints
Earlier this week, Bleeding Cool posted a piece that suggested that the pulping of Superman #14 and Supergirl #33 may have been down to a differing ethnic portrayal of Lightning Lad than intended. It was speculation based on an initial tip, and then seeing some of the pages from the published comic books before they were destroyed. And an utter disbelief in DC Comics' official explanation that it was down to Year Of The Villain covers to comics that no longer tied into that event. Partially because Catwoman #14 also published this week suffered from the same malady but was not similarly recalled.
But anyway, the comics are being reprinted, and we'd already seen the new Villain-less Superman #14 cover. Well here is Kevin Maguire's new cover for Supergirl #33 in stores for September 4th.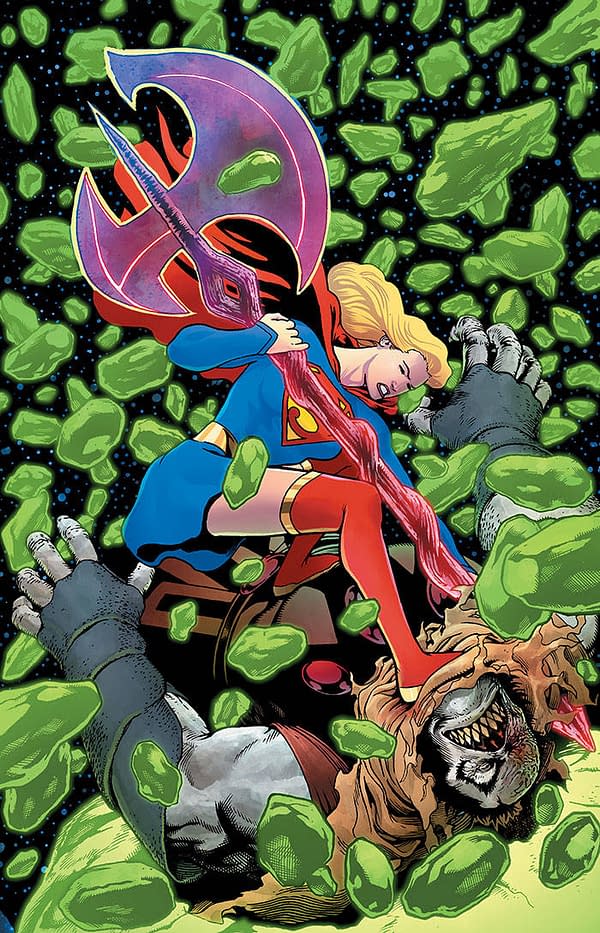 As well as this, retailers will be told they will be refunded the freight costs of shipping the replacement comic books if, and only if, they return an affadavit to Steve Stoughton at Diamond Comic Distributors, by the end of the month, stating they have destroyed the comic books in question. And not, say, posted them on eBay where Supergirl #33 has been selling repeated copies for up to $50 and Superman #14 up to $36.
And here's that new Villain-less cover to Superman #14 by Ivan Reis and Joe Prado, now rescheduled to August 28th.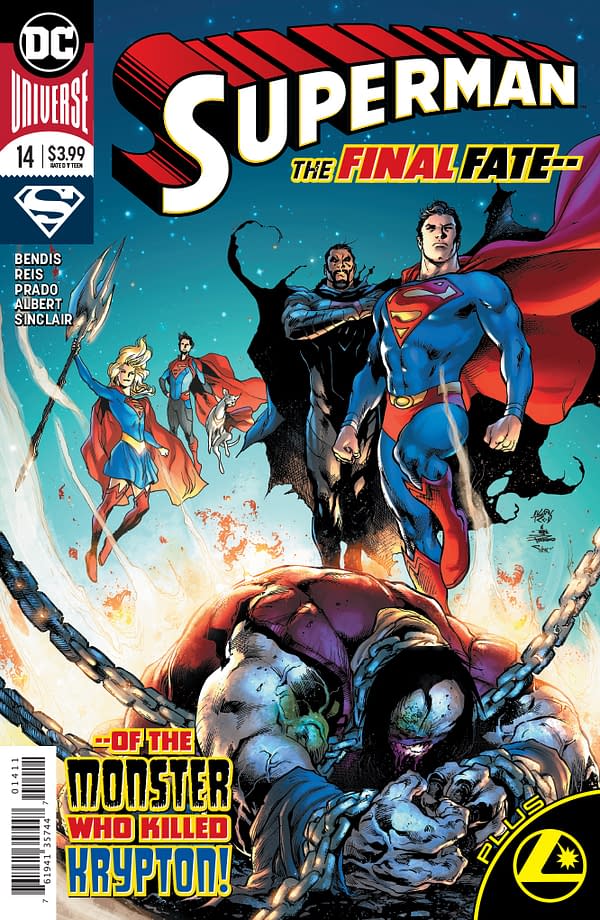 DC Comics is also planning to change the schedule for upcoming issues of Superman and Supergirl as a result of this delay. And these replaced titles will also be fully returnable.
We will be reading with interest.
SUPERGIRL #33 YOTV
(W) Marc Andreyko (A) Julio Ferreira (A) Eduardo Pansica (CA) Kevin Maguire
After a year in space solving the mystery of Krypton's demise, Supergirl returns to Earth to discover that everything she knew as Kara Danvers is gone! Plus, the usurper Brainiac-1 has set his sights on the unsuspecting Girl of Steel-and his plans are far from benevolent! SRP: $3.99

SUPERMAN #14 YOTV
(W) Brian Michael Bendis (A/CA) Joe Prado, Ivan Reis
Lex Luthor is back in Metropolis–and he's ready to wreak havoc! First stop, the most dangerous woman in the DC Universe: Lois Lane! Alone, her family a galaxy away, will Lois be tempted by Apex Lex's offer? What does Lex have that this reporter can't turn away from? Don't miss this shocking new twist in the Superman mythos! SRP: $3.99