Legendary comic book creator and animator Kyle Baker has found a familiar-looking Christmas sweater on ale…not that he is pleased by the familiarity. He wrote on LinkedIn,
Hah! DC turned my art into an ugly sweater! I did a styleguide for the Joker back when Nicholson did the movie, and WB correctly anticipated an increased demand for Joker licensed merch. I did a whole catalog of designs which have appeared on all kinds of products. I haven't seen this new Joker movie because my children pick what films we go to, but it seems they've resurrected my designs. I'm pretty sure someone else added the hat, but I might have done it and forgotten.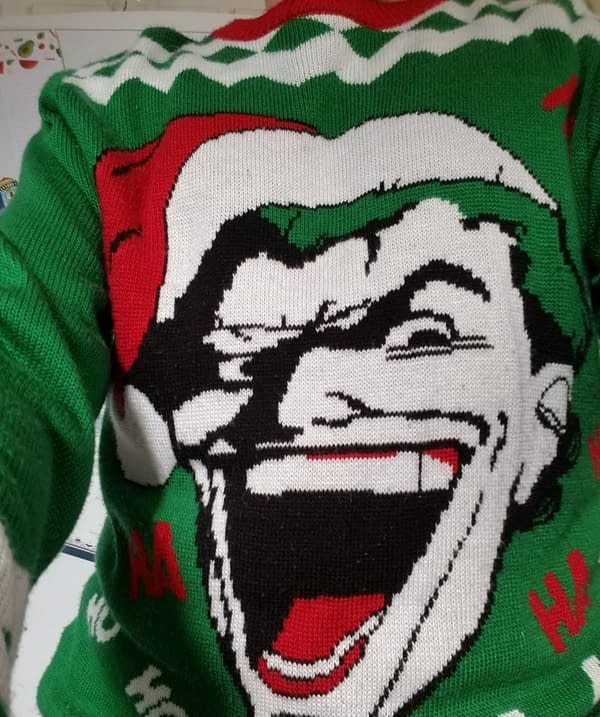 He followed up by saying·
I was reading a newsletter about textile designs, and they had tips for artists who want to sell at the upcoming trade shows. One of the top ten tips (say THAT three times fast) was, ask yourself, "Would I wear this?" If the answer is no, don't try to sell it. I wouldn't wear this monstrosity if I were homeless in a blizzard. So there you go.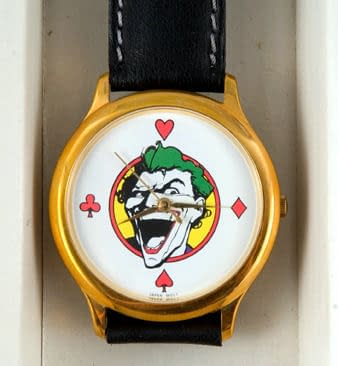 You know what, Kyle, they also turned it into a Fossil watch, put out alongside the first Batman movie… but would you be more likey to strap that to your wrist? No hat…
Enjoyed this article? Share it!