Posted in: Comics | Tagged: book, Comics, entertainment, idw, Last Unicorn
---
Last Unicorn Publisher Targeted With Accusations Of Fraud Back in 2010, Bleeding Cool ran a story about how the creators of the Last Unicorn comic book, published by IDW, were running a Kickstarter to fund extra pages for the comic that the publisher was unwilling to pay for.
The comic was based on Peter S. Beagle novel, and created by Peter Gillis, Renae De Liz and Ray Dillon, through Conlan Press.
It's part of much wider claims of fraud made against the company and creators by FansAgainstFraud who claim ten years of not providing promises. They target Connor Cochran of Conlan Press, saying,
Connor Cochran is the operater/owner of Conlan Press and manager of The Last Unicorn movie tour. He has taken our money for many years without producing goods. When we complain, we get no goods or refunds. There have only been excuses that keep changing – a string of broken promises.

These titles, sold by Conlan Press and listed on their site, have been undeliveredstarting as early as 2004:

THE LAST UNICORN Audiobook — 8 CD Edition
THE LAST UNICORN Audiobook — MP3-on-CD Edition
TWO HEARTS — Collector's Illustrated Hardcover
WRITING SAREK — Hardcover Edition
EXTRA DELUXE LAST UNICORN HARDCOVERS
… and others …

See a list of victims. If victims buzz too loudly, Cochran blasts them for causing problems… as if these complaints aren't harm he did to many independent sources. Please share them and demand help NOW.
That's a big list of victims, going back many years. The site also makes a number of other charges against Cochran, looking at past lawsuits and charges against him. A recent update has detailed how such long delays may have been achieved, listing a series of conflicting and elaborate excuses over the years, including departing staff member, embezzlement and more. IDW gets mentioned along the way, including from 14th February 2011,
In mid-December we sent an email out to all our LAST UNICORN comic subscribers explaining the delay which had taken place with issues 3-6. (Recapping briefly: thanks to a communications problem, IDW only printed enough copies of issues 3-6 for their comic shop outlets, and none for us. They *are* reprinting the ones we need, but it is going to take a while, possibly even a few more months.)
Ray Dillon and Renae De Liz are also still accused themselves of non-delivery and delay of projects from the Peter Pan graphic novel Kickstarter, to the Womanthology Kickstarter, as well as repeated stories of commissioned work that was extremely delayed or never fulfilled, including work such as Rami Ali's World Zedd. With, I have to say, the occasional very pleased and happy client.
But I do have to say, I thought unicorns were meant to be lucky….
---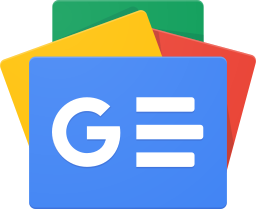 Stay up-to-date and support the site by following Bleeding Cool on Google News today!