Talking to Leah Moore and John Reppion About Conspiracy Of Ravens, Class Poverty and Judge Dredd Megazine #400
I got the chance to talk to Leah Moore and John Reppion about their new graphic novel from Dark Horse Comics, published tomorrow.
Rich: Okay so…. teen schoolgirl Anne unexpectedly inherits a mysterious locket and a crumbling English mansion estate from her long-lost aunt. She unearths the family secret that she's part of a magical legacy that gives her fantastic abilities, and she isn't the only girl whose family is involved. But not all the girls are so willing to use their new powers for good . . . How much of this is JK Rowling and how much Enid Blyton? Or what are the other influences at hand in this, is it about to go all Aleister Crowley on us?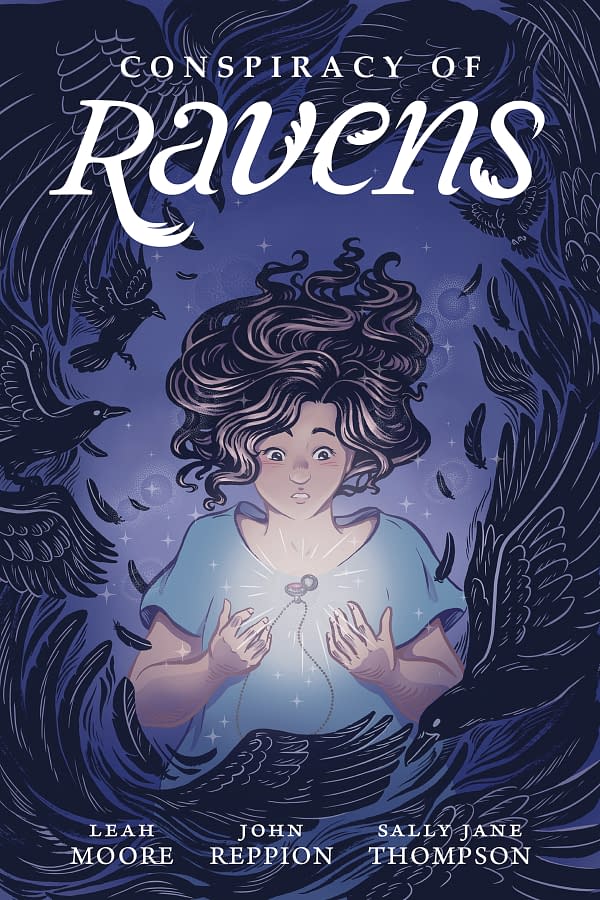 John: Sailor Moon meets Worst Witch is kind of more where we started off with the idea. We wanted to bring the classic British boarding school drama stuff up to date, but add a bit of a superhero twist. Magical superhero school girls. What's not to love about that as a concept?
The whole thing grew out of a pin-up which Sally drew back in 2012. We were looking at this amazing image of a young woman holding a locket which a flock of ravens was pouring out of, and we just started coming up with names and ideas based on that. That was the first image of Anne Ravenhall – our lead character in Conspiracy of Ravens.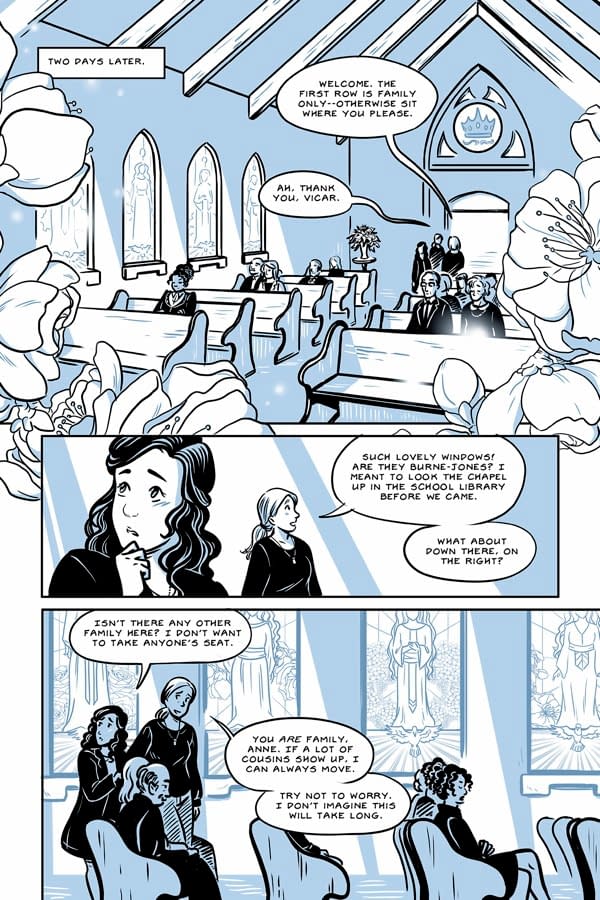 Sometimes ideas just kind of come together and you can "see" a book, or a series, right away – the shape of the story and the characters just come naturally. That first image of Sally's contained everything we needed to create the world of Conspiracy of Ravens, and we've been dying to show it to people ever since we first laid eyes on it.
Rich: The superhero seems to be the American power fantasy, and an attractive one it is as that, historically carrying on from the cowboy and the soldier. The British adolescent power fantasy has always seemed more about magic and family legacy. Is this a class thing?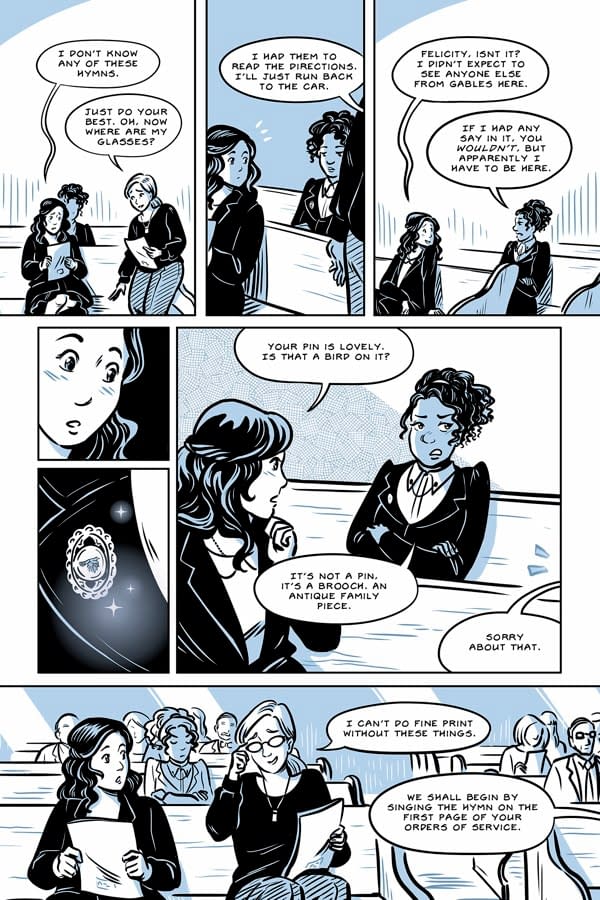 Leah: I think it definitely is a class thing, and definitely a post-war thing. Kids in working-class families could read Enid Blyton or CS Lewis and imagine they were about to be spirited off to live with a rich relative, or into a magical world, or just eat a really good meal. So many Faraway Tree stories say the best part of the adventure isn't the fairies or the magical land, but the huge picnic they enjoy. There is something delicious about the fantasy that you might find out you were secretly special all along. Anne Ravenhall isn't at all working class, she seems to enjoy a pretty cushy life already, so it's not a Charlie Bucket trajectory, but she is disconnected from her parents, and trying to build relationships with her friends, and find a voice for herself, I guess. That age is when you start to realise that your actions might have long-term consequences, but also its when everyone is at their most awkward. Inheriting a mansion is definitely a life-changing event for her, but it's not a pristine MTV Crib, it's a crumbling wreck. Conspiracy of Ravens is about the amazing adventures and powers, but its also just about the girls.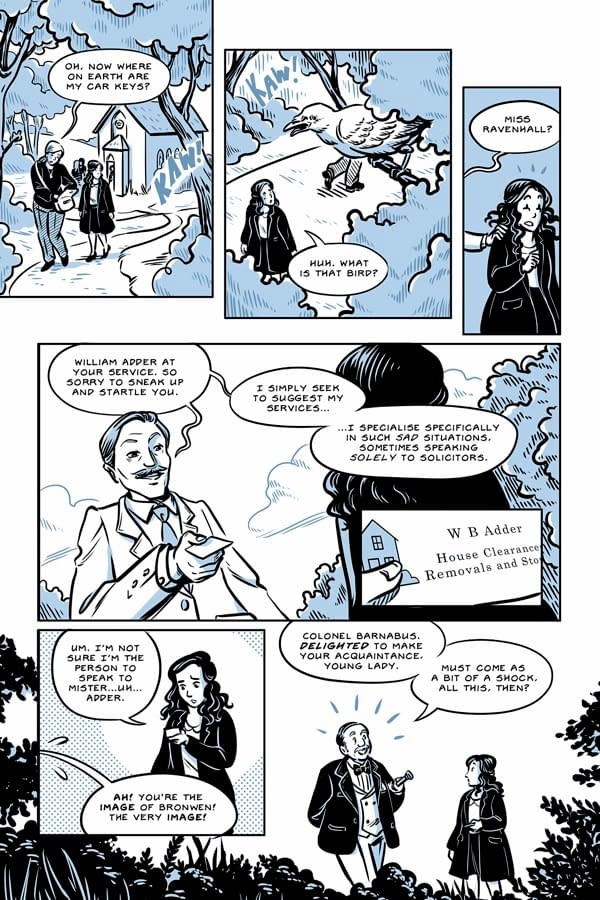 Rich: I think I've only just twigged that the post-war rationing must have played a part too, which affected all classes – but it was class poverty that was behind all those characters in the Beano getting slap-up meals with bangers and mash as rewards for whatever they had managed to get over on the adults, as well as being sent to bed without their tea/dinner. Food as a reward in a time when it could not be relied upon – as Enid Blyton parodied would put it lashings and lashings of ginger beer. So Anne Ravenhall – what would her culinary
reward be?
John: Well, we know that her best friend Binky is a huge fan of macaroni cheese. If Anne doesn't go for that, then I'm assuming it's going to be pizza. Everyone loves pizza, right?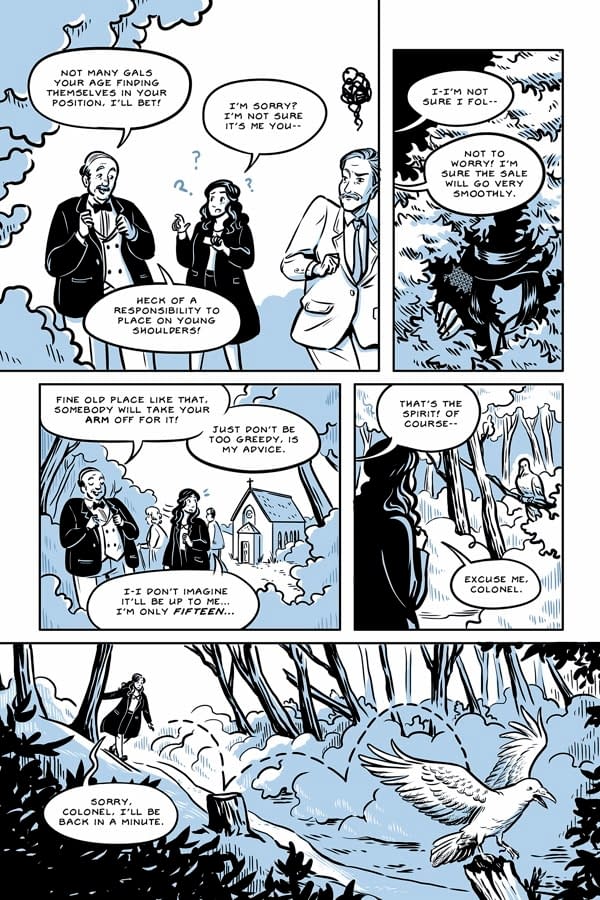 Rich: Leah, I saw you at Thought Bubble quite a bit and considering what happened with you and your brain this year, everyone was astounded that, pretty much, you were still you and that if you didn't know what had happened, you would never expect it had. How are things from your perspective?
Leah: I am very glad to report that I am feeling much much better. I have issues with fatigue and memory still and my right side is still weak, but compared to what the doctors expected, I got off very lightly indeed. I have two very loud and resounding take-aways from the experience. One, is never to take anything or anyone for granted, we are here for only a brief moment, so make sure it's as full of love and light as you can, and Two, never underestimate the kindness and generosity of your friends and family and complete strangers. The Just Giving fund is what has given us our summer together, and let us heal without any hurry, so for that, we thank everyone from the bottom of our hearts.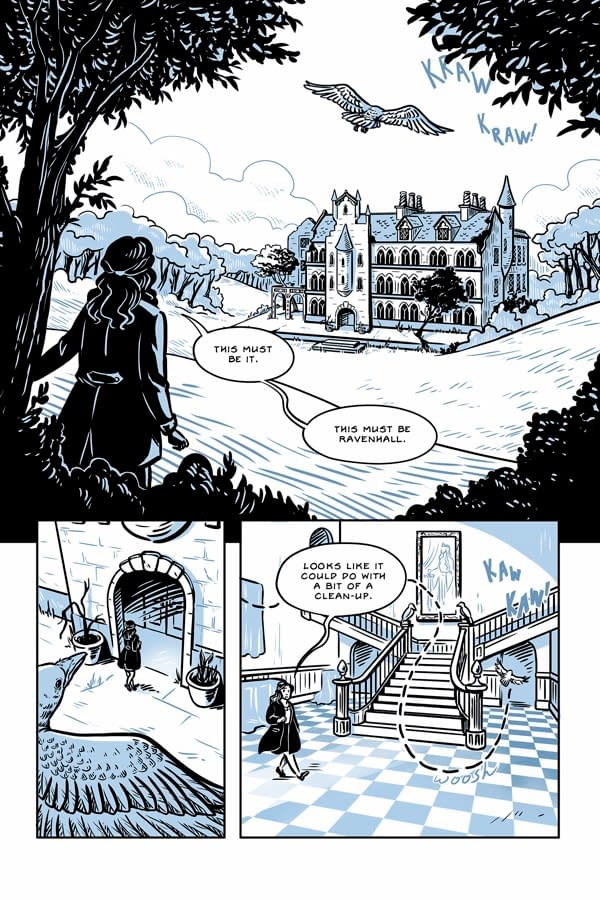 Rich: And from yours, John?
John: Obviously it's been a terrifying time but I'm just happy that Leah's doing so well. And, I mean, we're just keeping on going. That's all you can do.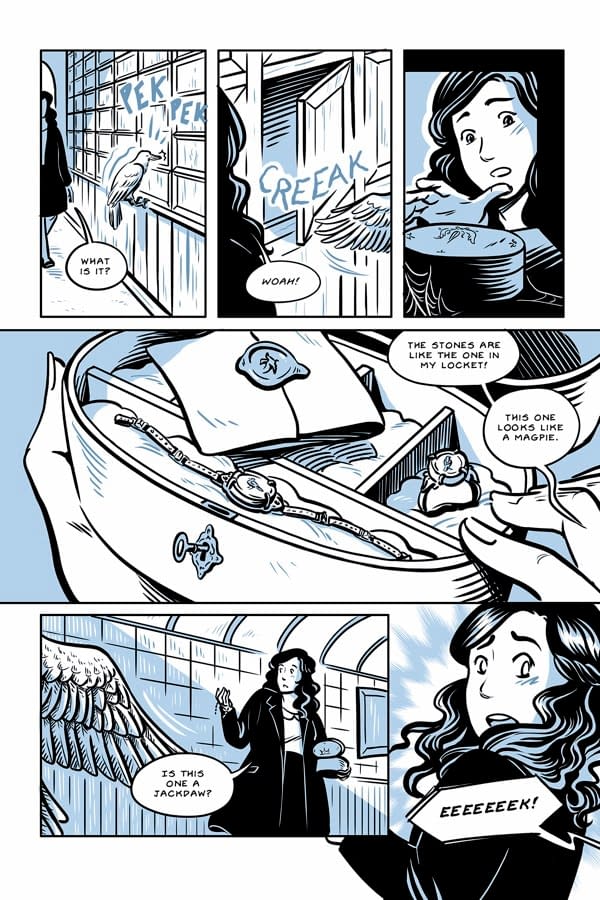 Rich: Conspiracy Of Ravens is out for NYCC week. What can we expect from you both in the months to come? Workwise I mean, not your Tesco order…
John: We have a new Storm Warning series just started up in the Judge Dredd Megazine (beginning in #400). That's called "Over My Dead Body" and will be followed up by another called "Green and Pleasant Land". Judge Lillian Storm is our Brit Cit PSI division character who can see and talk to the dead, and is always accompanied by a gang of ghostly orphans. If that's not season appropriate then I don't know what is.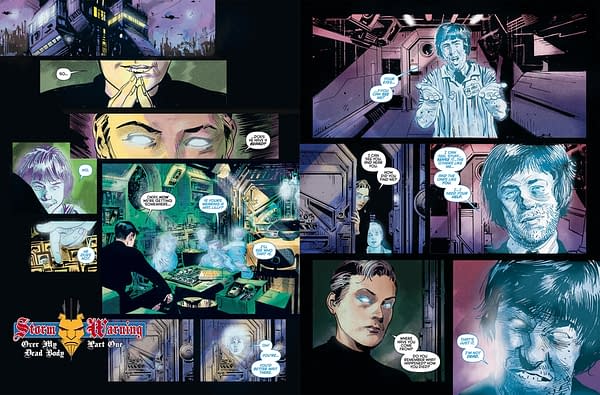 Well, maybe our M. R. James adaptations (Ghost Stories of an Antiquary Vol 1 & 2, from Self Made Hero) which are always worth a mention at this time of year. We've had so many people saying that they've already become part of their October reading list, and their Christmas ghost story reading list.
In terms of what we're working on right now, we're really just getting starting back into it after a few months off. Lots of exciting possibilities.
Leah: We have about six projects that are at various stages, and keep moving themselves the top of the heap, as these things do, and we have a potential whopper that just landed in our inbox, and we have our regular comic pitches which we need to follow up on too. The much needed break means we are kind of behind on stuff, so we should probably go and try and catch up!