CBR has revived their X-Men interview column, X-Position, with ukulele-wearing, fedora-playing editor Jordan White (what good X-column could stay dead forever?), and White may have dropped a new clue about the upcoming X-Classified book, which we're supposed to learn more about this month. So far, we know only two about the comic: that it will *not* feature variant covers by J. Scott Campbell, but it will have one by Humberto Ramos. Now, do we know one more?
Here's what White had to say in the interview:
Now Jean's back, there are questions about who she might meet up with next, and Askani's Flame asks, "Will we see an actual reunion of the living Greys happen? It would be great to have all of the Greys in the same space interacting as a unit."

White: There are no plans for a single large Grey family reunion, but a couple of them meet up in the X-Men Red Annual, a few cross paths in "Extermination" and a few meet up in another mysterious book we have yet to talk about. No plans for an X-Men Grey book made of the whole family, sadly.
Let's zero in there:
a few meet up in another mysterious book we have yet to talk about
Could this mysterious book be X-Classified? And if so, what can we deduce from that?
If we already have a Jean-centric comic in X-Men Red, we're unlikely to get a second one. But this book will feature Grey family members? Certainly, that could happen in an Uncanny X-Men reboot. Or a new Cable series, perhaps, or something related? Or might that be the kind of story more suited to a format more like X-Men Unlimited?
And that wasn't the only potential clue White dropped, though this one is even vaguer:
Challenge accepted! Here's a three-in-one. Alilotron used their indomitable will to ask, "With her time in Astonishing X-Men coming to an end, can we expect to see Psylocke on a new team or book soon?" Dementia5, asked "[Marvel Editor-in-Chief] C.B. [Cebulski] has stated on Twitter that Jubilee will have a role in the X-titles going forward. I know you can't spill on where and when, as that's too spoilery, but could you at least give a cryptic hint?" Finally, Wind Rider asks, "With Jean and Kitty getting some time in the leadership seat are there any upcoming plans for a new and more critical role for Storm in the X-Verse?"

White: All three are in Mystery in Madripoor… and an upcoming as-yet-unannounced book!
Psylocke, Jubilee, and Storm as well? If this too is X-Classified, then what does that tell us?
Of course, White might not have been talking about X-Classified either time, and we could be completely off base (when has that ever happened tho?), so file this under pure speculation, and then feel free to add your own down below.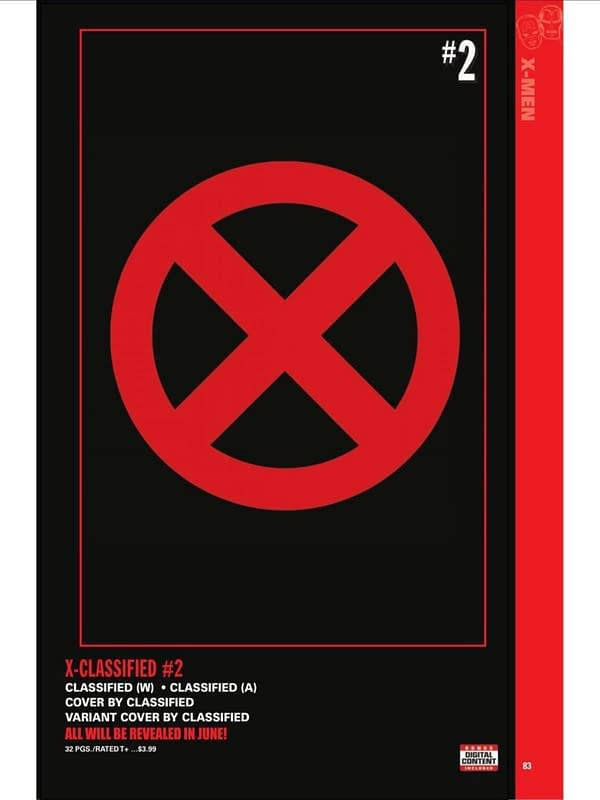 Enjoyed this article? Share it!