Lev Grossman Brings The Magicians to Boom Studios May 2019 Solicits
Boom Studios will be up to speak at ComicsPRO later today. But we also get to see what they are planning for their May 2019 solicitations, with a Lumberjanes relaunch, a Giant Days anniversary point, and more favourites, new and old… and novelist Lev Grossman teams with Lilah Sturges on a new The Magicians graphic novel with Pius Bak.
FIREFLY #6 MAIN
MAR191263
(W) Greg Pak (A) Dan McDaid (CA) Lee Garbett
Mal and Zoe relive the worst day of the war as they delve deeper into their past and debate an awful truth: Are they war criminals?
In Shops: May 15, 2019
SRP: $3.99
FIREFLY #6 PREORDER QUINONES VAR
FIREFLY #6 15 COPY YOUNG INCV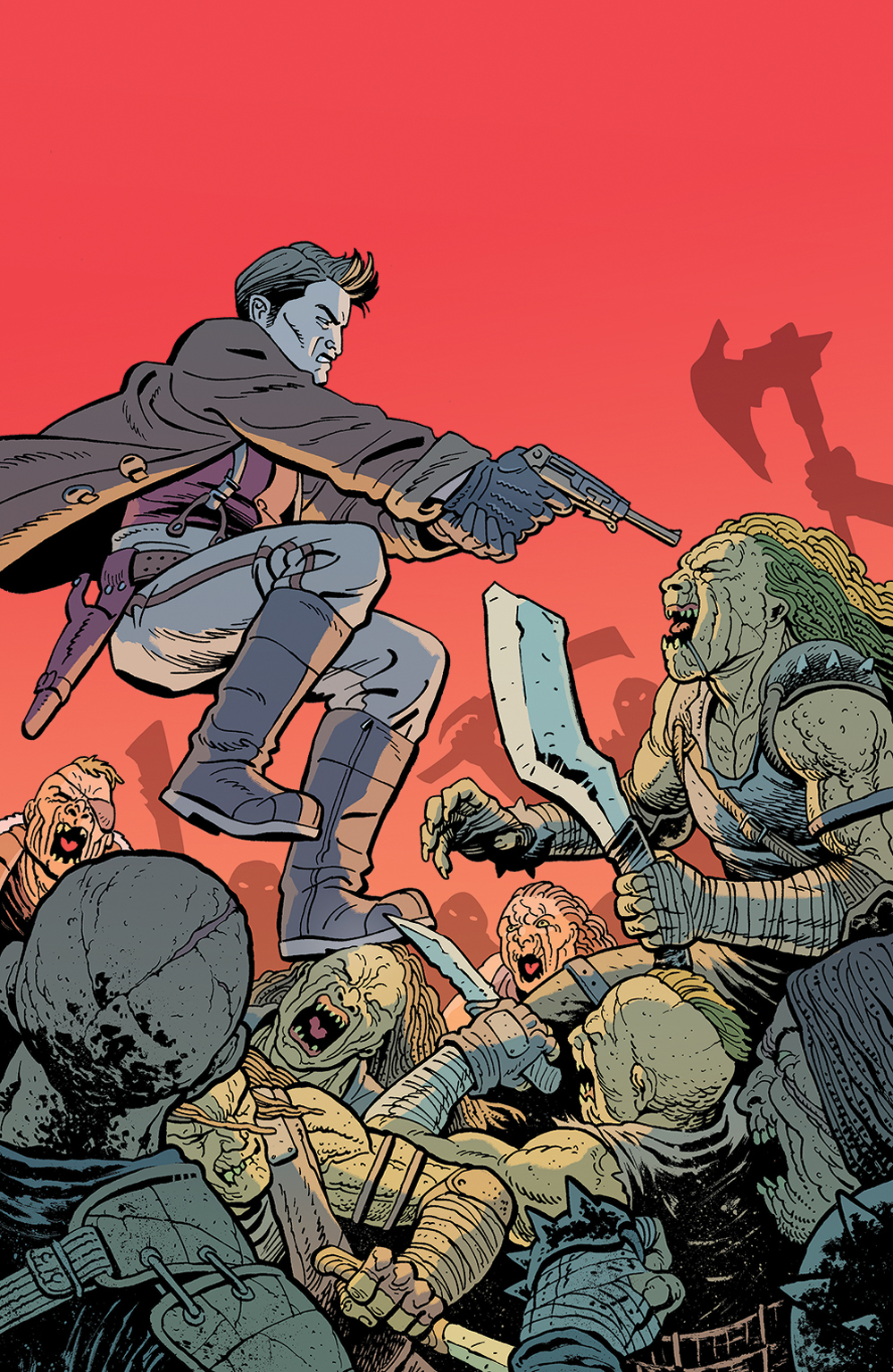 BUFFY THE VAMPIRE SLAYER TP VOL 01 MAR191266
(W) Jordie Bellaire (A) Dan Mora (CA) Taylor, Matt
Go back to the beginning as the critically acclaimed pop culture phenomenon Buffy The Vampire Slayer is reimagined under the guidance of series creator Joss Whedon! This is the Buffy Summers you know, who wants what every average teenager wants: friends at her new school, decent grades, and to escape her imposed destiny as the next in a long line of vampire slayers tasked with defeating the forces of evil. But her world looks a lot more like the one outside your window, as Jordie Bellaire (Redlands) and Russ Manning Award-winner Dan Mora (Saban's Go Go Power Rangers) bring Buffy into a new era with new challenges, new friends… and a few enemies you might already recognize. But the more things change, the more they stay the same, as the Gang faces brand new Big Bads, and the threat lurking beneath the perfectly manicured exterior of Sunnydale High confirms what every teenager has always known: high school truly is hell. Collects issues #1-4.
In Shops: May 08, 2019
SRP: $14.99
MAGICIANS ALICE STORY ORIGINAL GN HC MAR191267
(W) Lev Grossman, Lilah Sturges (A) Pius Bak (CA) Steve Morris
Alice Quinn is manifestly brilliant, and she fs always known that magic is real. During her years at
Brakebills College for Magical Pedagogy, she rises to the top of her class, falls in love with Quentin
Coldwater, and witnesses a horrifically magical creature invade their dimension. It's not soon after graduation when Alice, Quentin, and their friends set their sights on the idyllic setting of
Fillory: a place thought to only live in the pages of their favorite children 's books. A land where magic flows like rivers… but in this magical realm nothing is what it seems to be, and something darker lies behind the spellbinding facade. It is in the darkness where Alice will discover her true calling and her life, and those friends, forever changed.
Acclaimed novelist Lev Grossman teams with New York Times bestselling writer Lilah Sturges
(Lumberjanes: The Infernal Compass), and breakout artist Pius Bak for a new look at the smash hit trilogy The Magicians.
In Shops: Jul 10, 2019
SRP: $26.99
AVANT-GUARDS TP VOL 01 DISCOVER NOW ED PX
MAR191268
(W) Carly Usdin (A) Noah Hayes (CA) Veronica Fish
Giant Days meets Check, Please, from the creator of Heavy Vinyl! Welcome to the Georgia O fKeeffe College of Arts and Subtle Dramatics, an historically all-female school whose population is decidedly more drama geek than jock. Liv, aspiring actor and basketball enthusiast, doesn 't understand why she can 't be both , but she seems alone in that belief… until Charlie.
Charlie is a recent transfer, a star basketball player, and the answer to all of Liv fs problems. She fll stop at nothing to get Charlie to join the ragtag group of misfits that make up their fledgling basketball team. Carly Usdin (Heavy Vinyl) and Noah Hayes (Wet Hot American Summer) present a touching tale about finding what you 're looking for… on and off the court.
In Shops: May 22, 2019
SRP: $14.99
AVANT-GUARDS #5 (OF 12) MAIN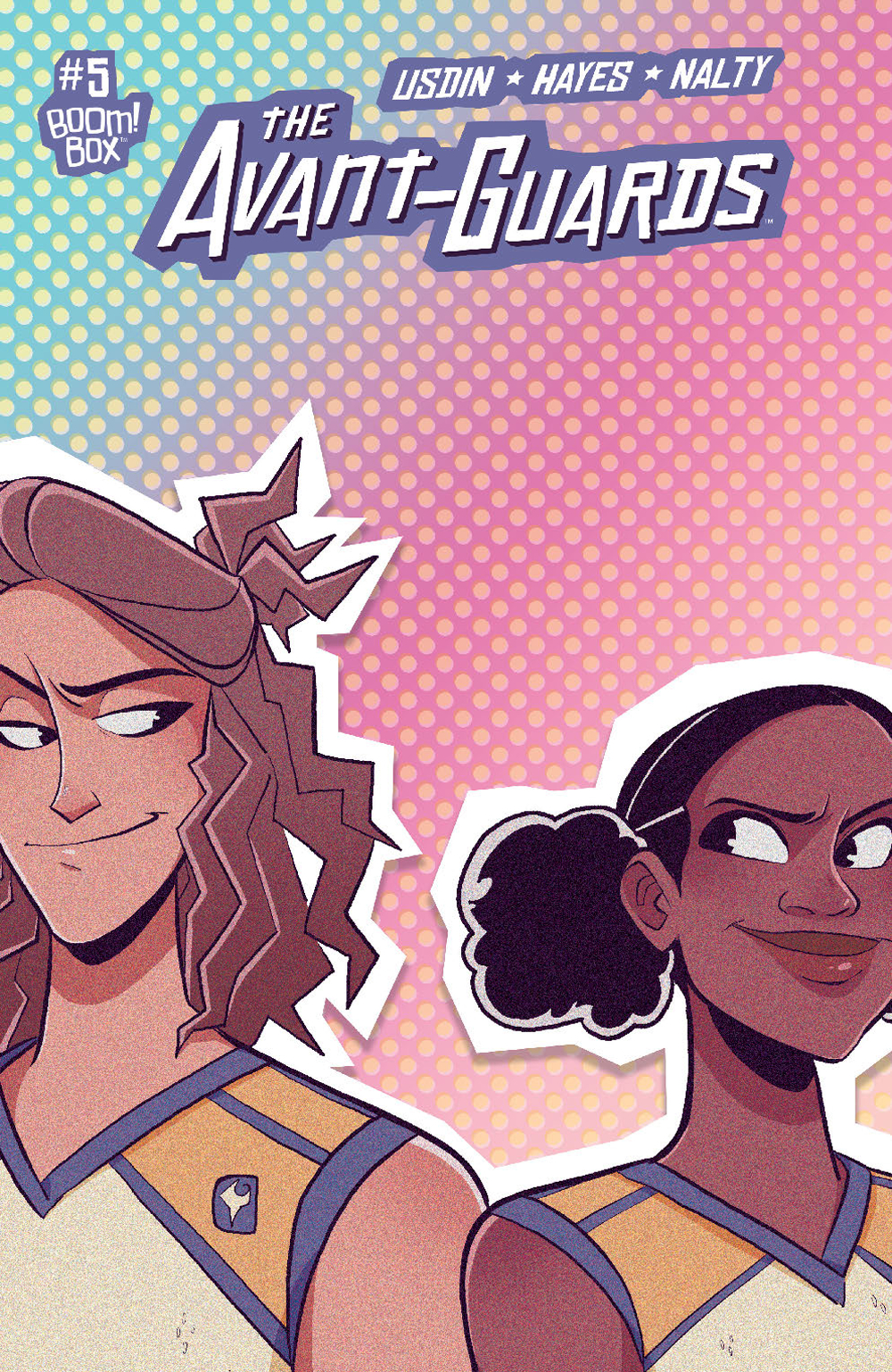 MAR191269
(W) Carly Usdin (A/CA) Noah Hayes
The Avant-Guards have been on a roll when it comes to their newly-formed Athletic Coalition, and
Charlie has been getting more comfortable with her new teammates, but when they hit the end of their winning-streak, will these new friendships survive?
In Shops: May 22, 2019
SRP: $3.99
AVANT-GUARDS #5 (OF 12) PREORDER MCGEE VAR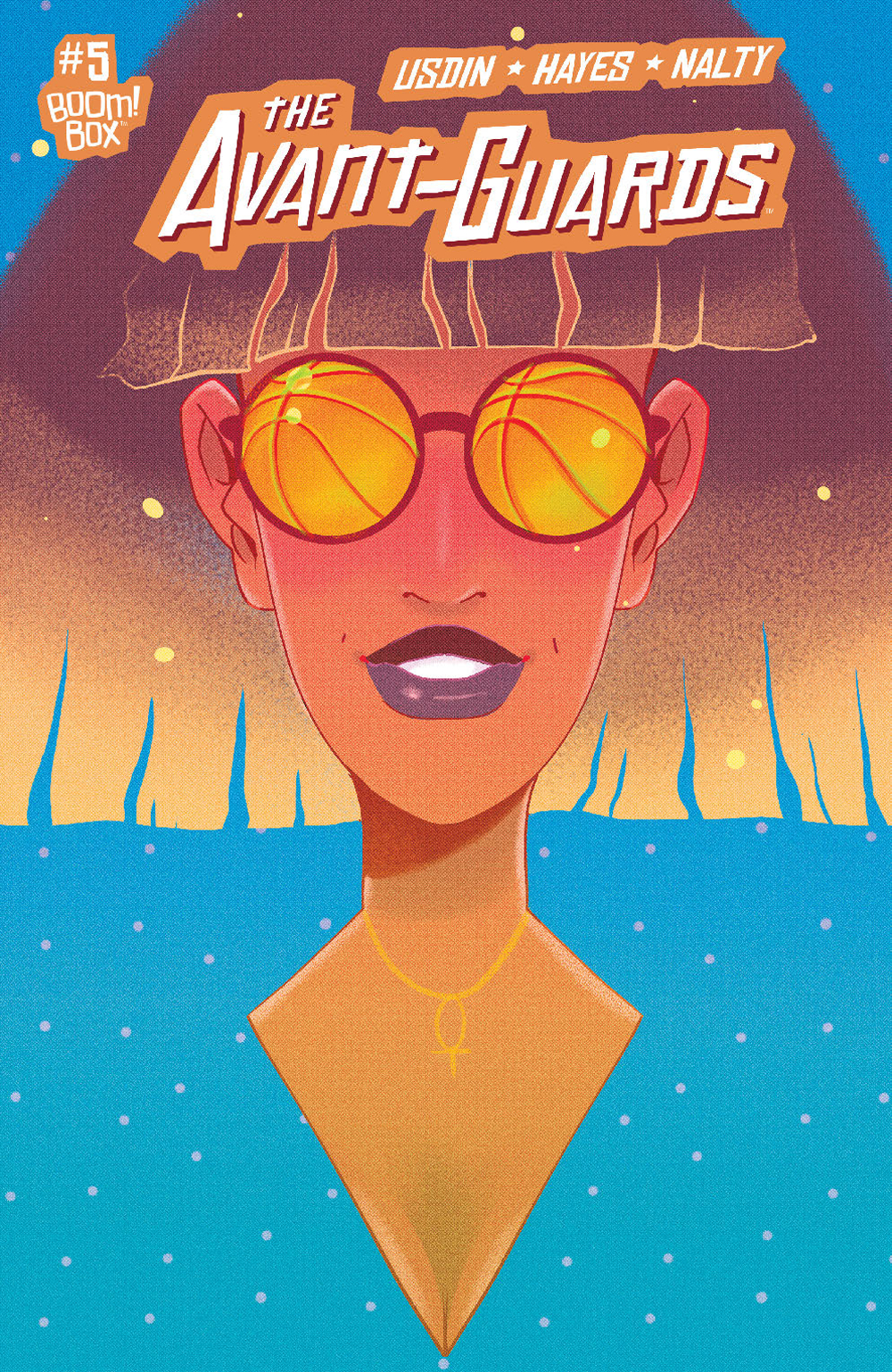 BAGS OR A STORY THEREOF ORIGINAL GN MAR191271
(W) Pat McHale, Gavin Fullerton (A/CA) Gavin Fullerton
This is the tale of John Motts. He is a man who had a dog, but now that dog is gone. John searches his house, his street, and his town, but the dog is nowhere to be found. John soon realizes that he must travel further, past the road and into the trees if he 's ever to find out the truth of what happened to his dog.
BAGS (or a story thereof) is a journey of love and suspense as John Motts searches through the world he knows, and a world he doesn 't, weaved together beautifully by Pat McHale, creator of the Emmy Award-winning Cartoon Network series, Over The Garden Wall, and Gavin Fullerton (Disney 's Space Chickens in Space).
In Shops: Jul 17, 2019
SRP: $12.99
BEN 10 ORIGINAL GN VOL 01 FOR SCIENCE MAR191272
(W) C.B. Lee (A/CA) Mattia Di Meo
Ben Tennyson isn 't your average 10-year-old… he's also the wielder of the the Omnitrix, an alien device that allows Ben to shift into ten different alien forms from around the galaxy. Together with his cousin Gwen and Grandpa Max, they protect the world from alien incursions. When a science camp is attacked by a mysterious threat, Ben and Gwen must go undercover as campers to
find out who or what is responsible. To have any chance of saving the day, they 'll need to follow the grisly trail of science experiments gone wrong.
Written by Rainbow Award-winning author C.B. Lee (Not Your Sidekick) and illustrated by Mattia Di Meo (Adventure Time/Regular Show), Ben 10: For Science! is an action-packed adventure based on Cartoon Network 's hit TV series.
In Shops: Jul 24, 2019
SRP: $7.99
STEVEN UNIVERSE ALL-IN-ONE ED HC MAR191273
(W) Various (A) Various (CA) Design Cover
They are the Crystal Gems and they always save the day. Defending Beach City and planet earth from evil, no one love deeper, fights harder than Steven Universe. BOOM! Studios presents the first All-In-One edition! With over 500 pages of content, this hardcover book collects three different Steven Universe .series and is a perfect collectors item for long-time fans or a one
stop shop for fans of the show who have never tried the comics!
This one-of-a-kind collection brings together over thirty stories set in Cartoon Network 's Emmy
Award-winning series Steven Universe, including a short by series creator Rebecca Sugar and storyboard artist Lamar Abrams. Collects Steven Universe (2014) #1-8, Steven Universe & the Crystal Gems #1-4, and Steven Universe (2017) #1-12.
In Shops: Jul 10, 2019
SRP: $74.99
RONIN ISLAND #3 MAIN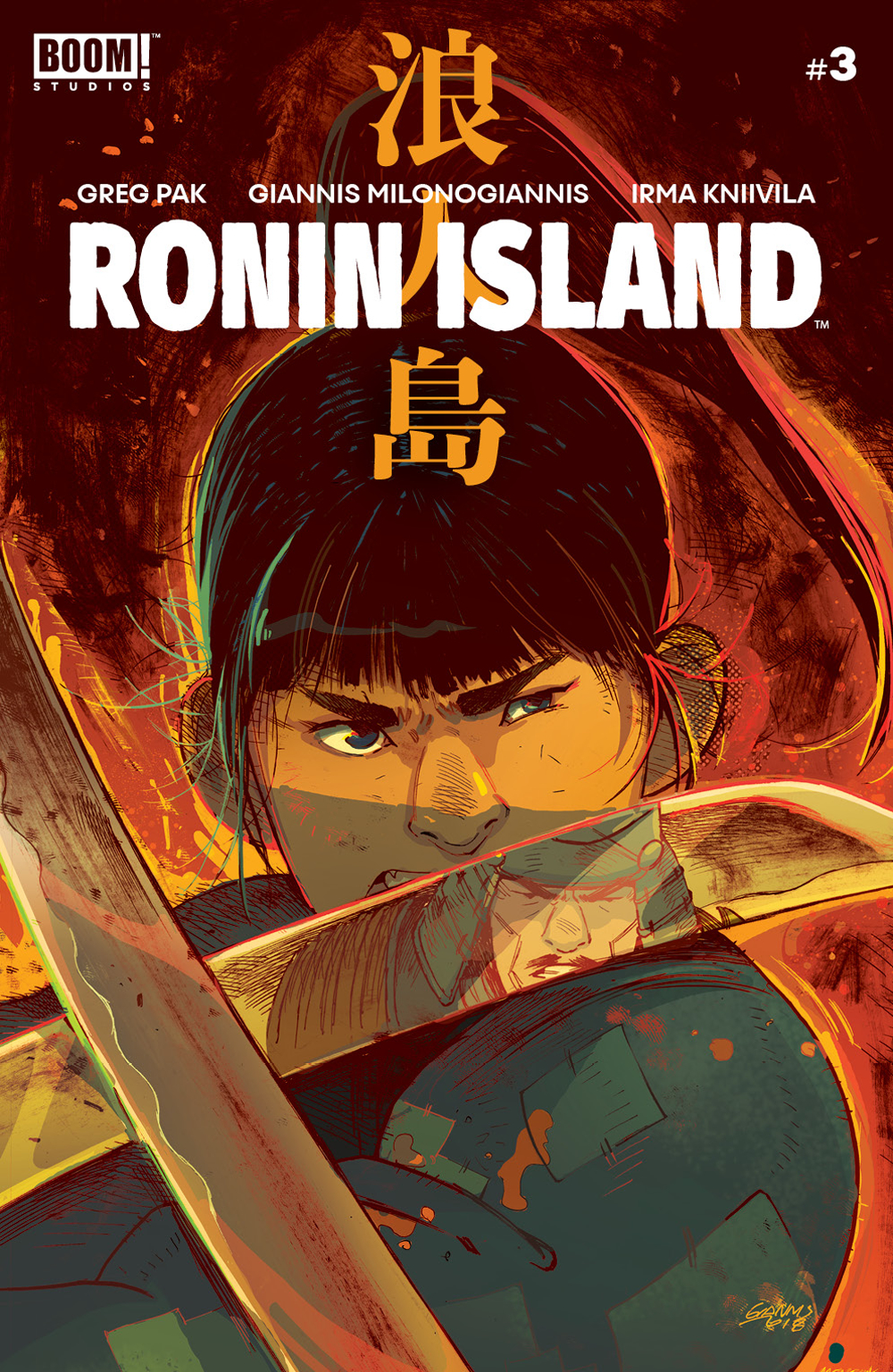 MAR191274
(W) Greg Pak (A/CA) Giannis Milonogiannis
Though the Island's shelter provides protection, Hana can no longer watch the slaughter on the mainland and leaves her home with General Sato to save the Shogunates's civilians. Kenichi stays behind, unwilling and unable to understand her motivations.
In Shops: May 08, 2019
SRP: $3.99
RONIN ISLAND #3 PREORDER YOUNG VAR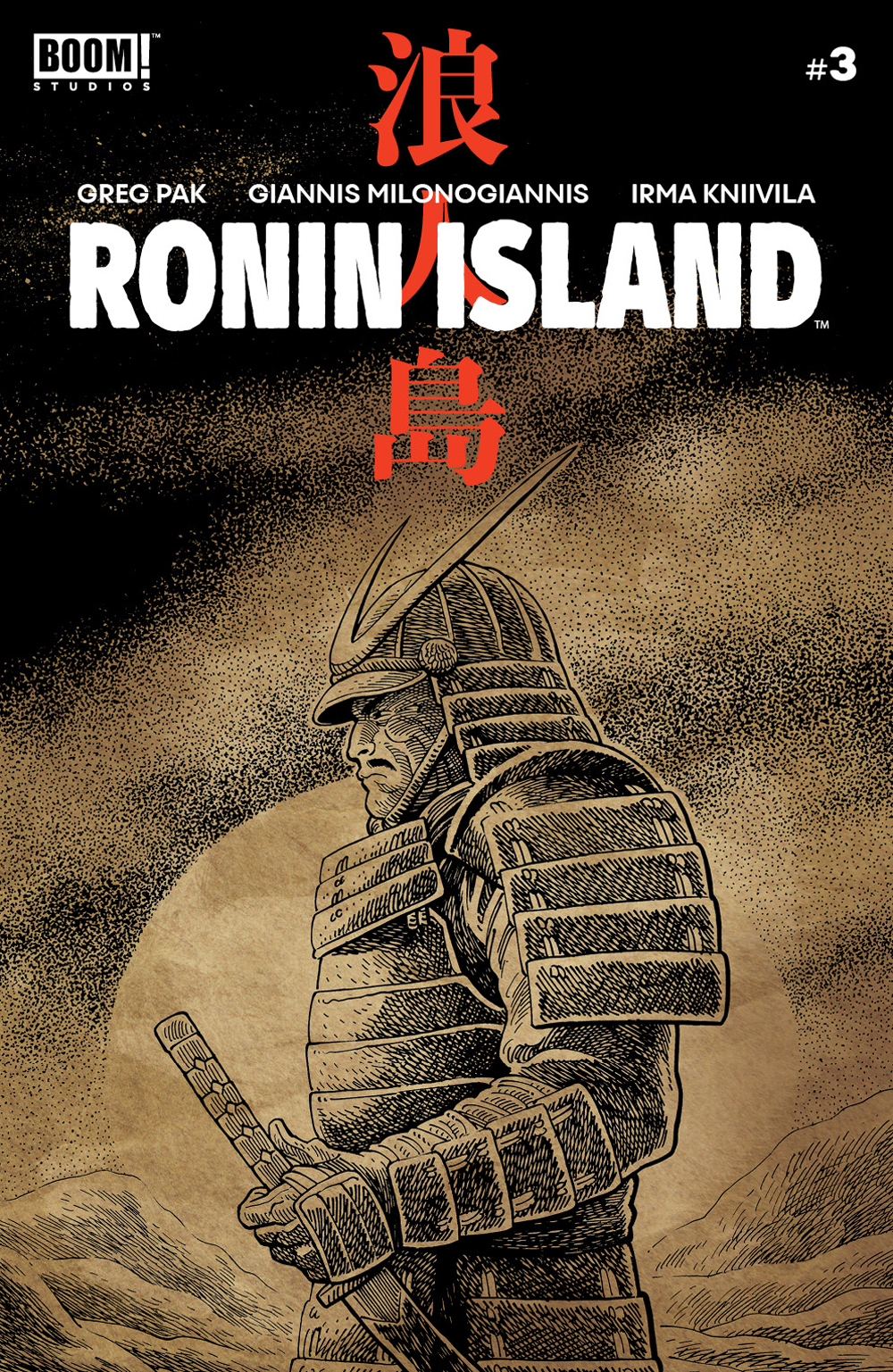 GO GO POWER RANGERS #20 MAIN & MIX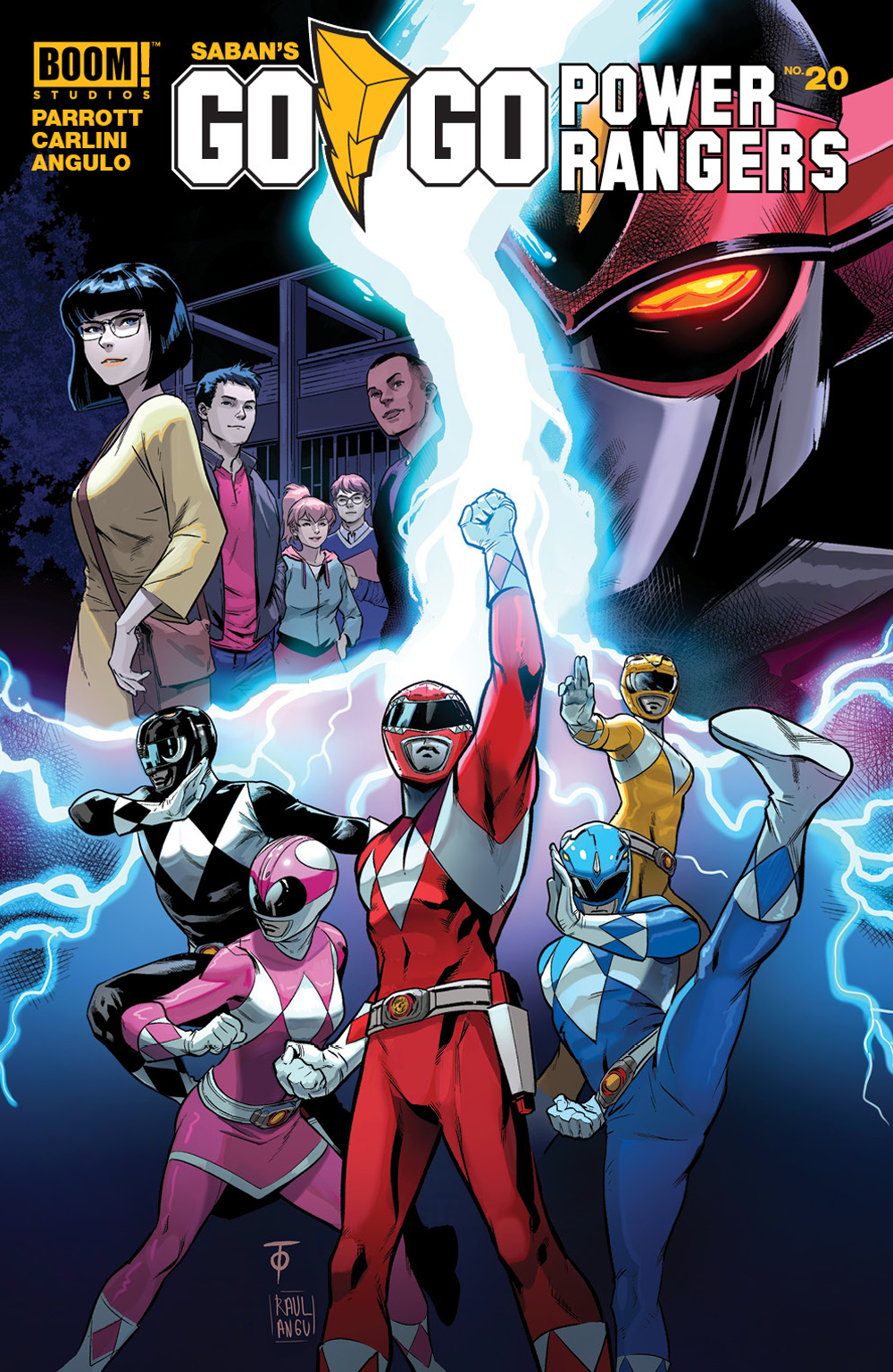 MAR191276
(W) Ryan Parrott (A) Eleonora Carlini (CA) Dan Mora, Miguel Mercado
With Rita on the hunt and the students of Angel Grove High in danger, the Rangers are forced to make fast choices to protect their friends. With the clock ticking, Zach must decide whether he will listen to Zordon, or disobey direct orders if it means helping the others.
In Shops: May 15, 2019
SRP: $3.99
GO GO POWER RANGERS #20 PREORDER MOK VAR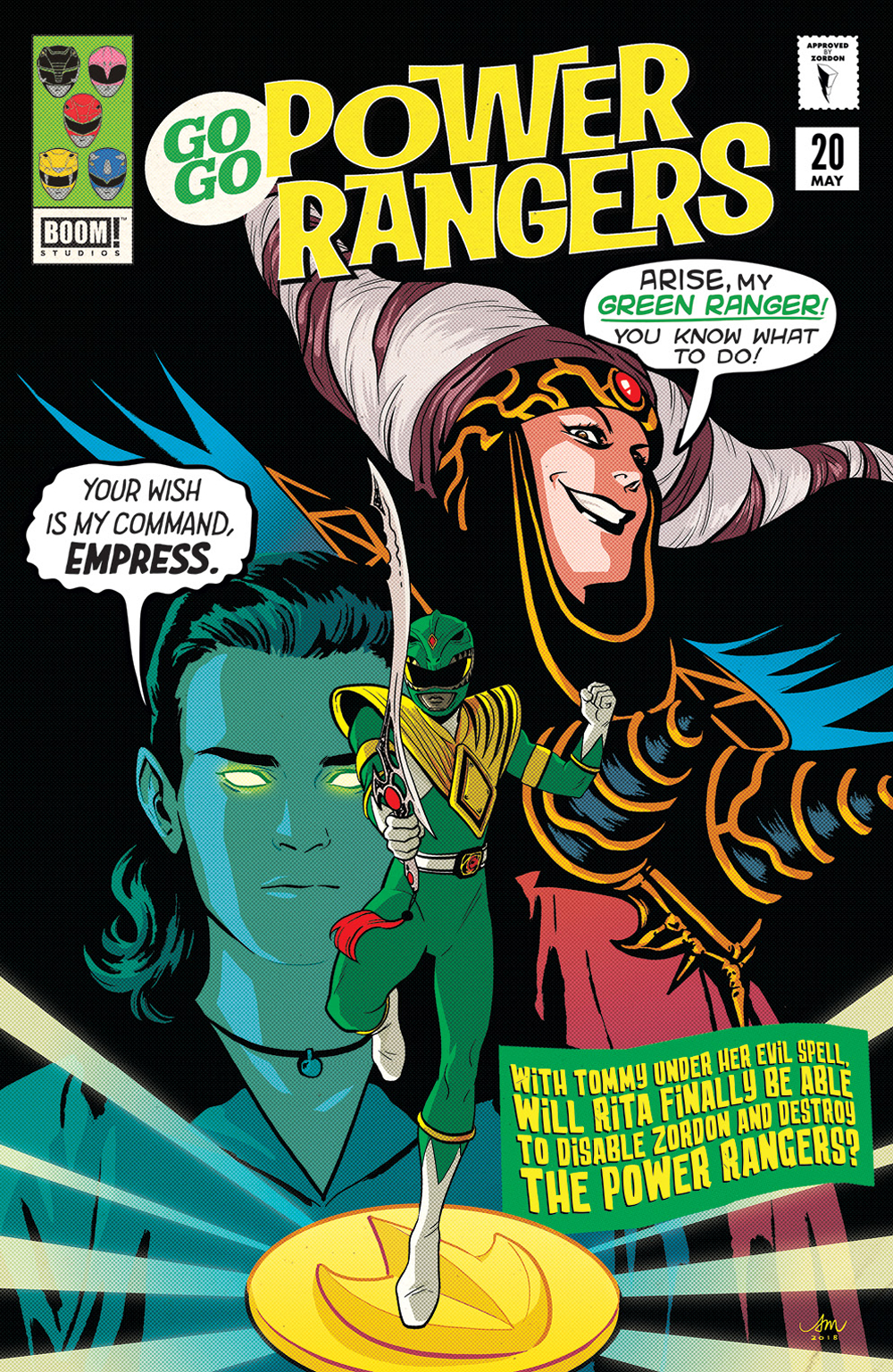 GO GO POWER RANGERS #20 25 COPY MELNIKOV INCV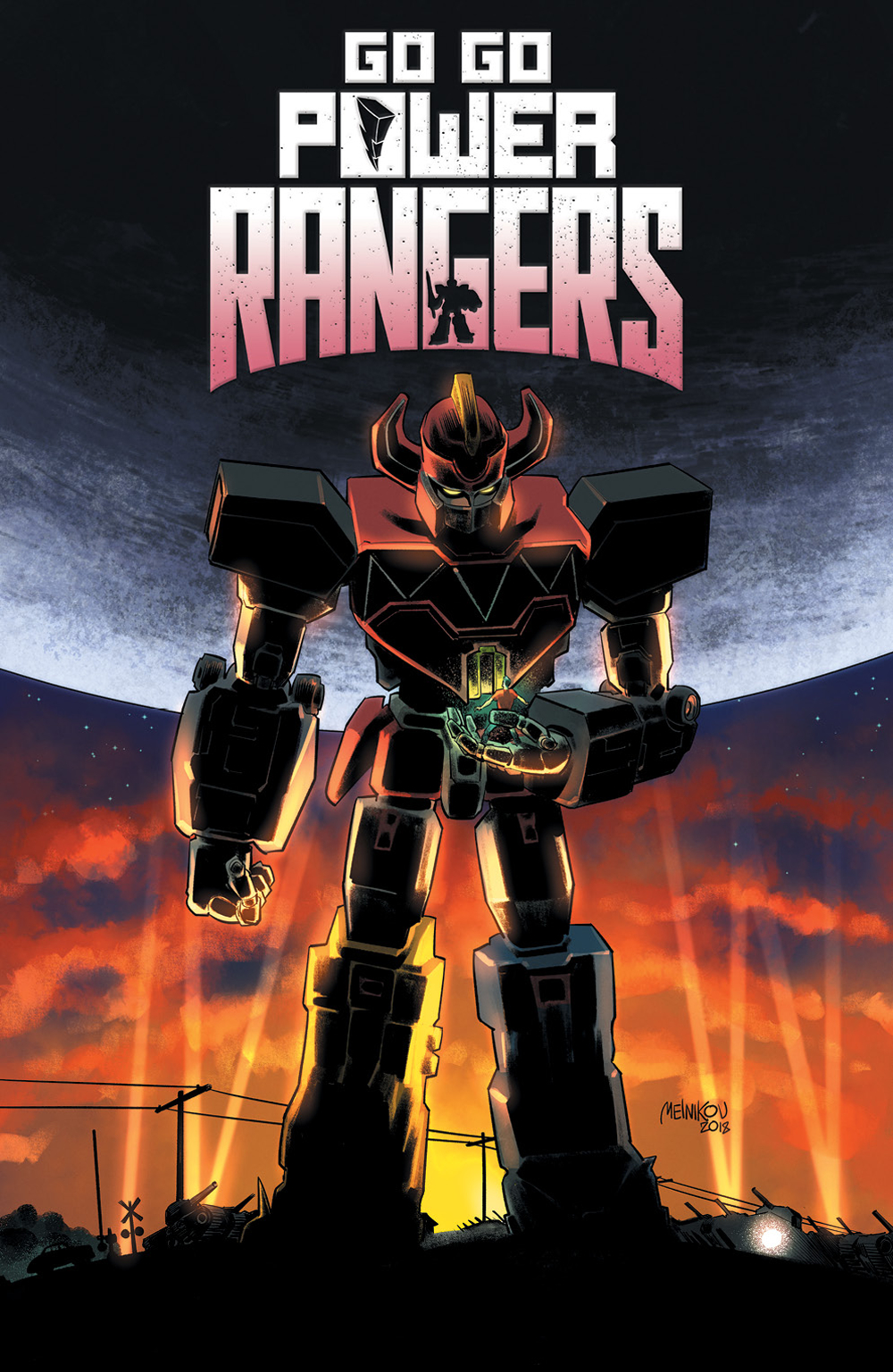 GO GO POWER RANGERS TP VOL 04 MAR191279
(W) Ryan Parrott (A) Eleonora Carlini (CA) Dan Mora
In the aftermath of the bestselling Shattered Grid event, the Mighty Morphin Power Rangers must stop Rita's sinister plan to acquire a new weapon. But when Jason and Trini follow Rita into a magic portal, they get more than they bargained for when their connection to the Morphin Grid gets crossed and their powers become transposed. Written by Ryan Parrott (Star Trek: Manifest Destiny) and illustrated by Eleonora Carlini (Batgirl), this arc of Saban's Go Go Power Rangers gives the Power Rangers a new look like never before! Collects issues #13-16.
In Shops: Jul 03, 2019
SRP: $16.99
MIGHTY MORPHIN POWER RANGERS #39 MAIN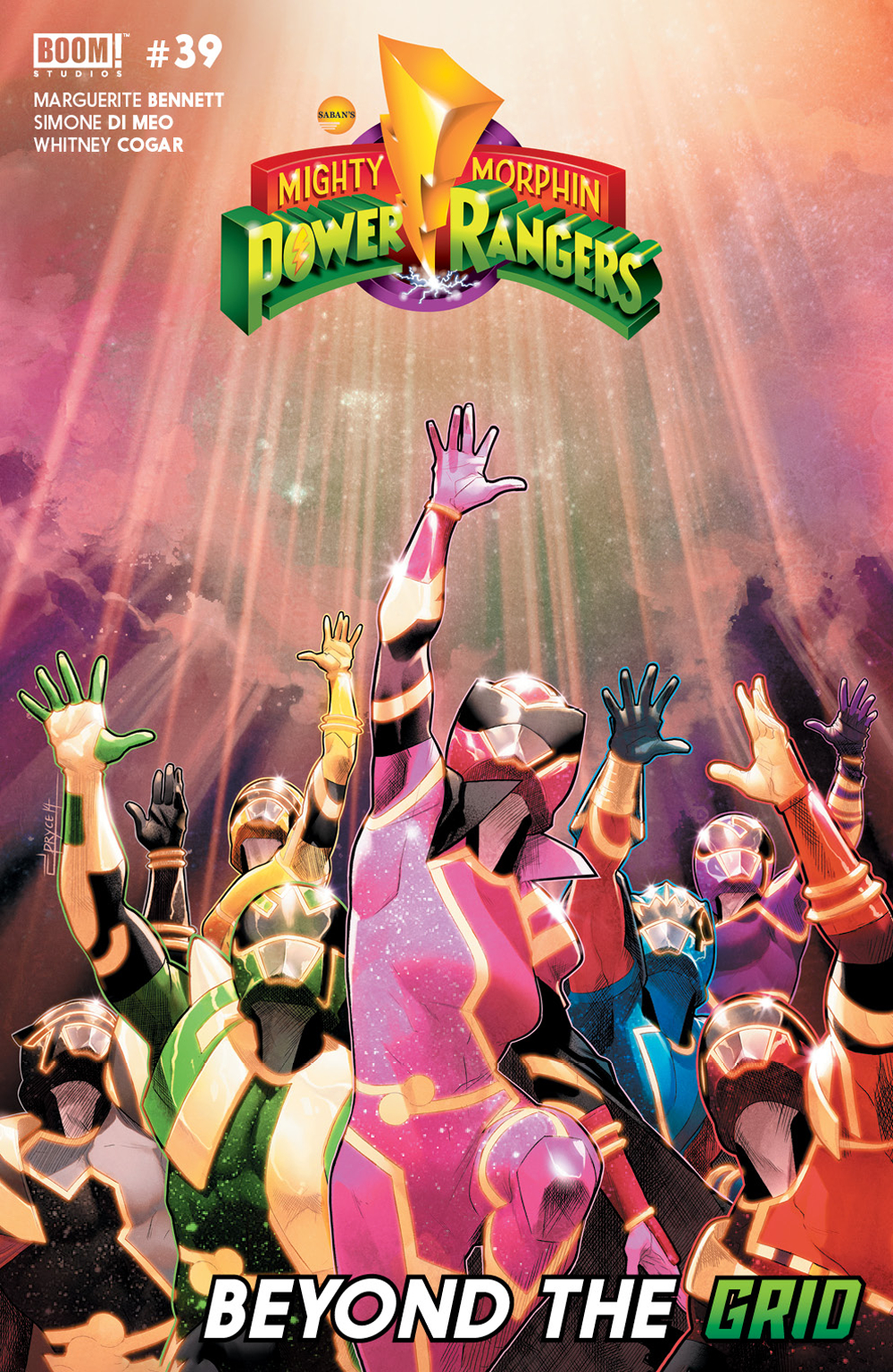 MAR191280
(W) Marguerite Bennett (A) Simone Di Meo (CA) Jamal Campbell
After the shocking revelations of last issue, the new team of Power Rangers make their final stand – and none of them will escape unscathed!
In Shops: May 29, 2019
SRP: $3.99
MIGHTY MORPHIN POWER RANGERS #39 PREORDER GIBSON VAR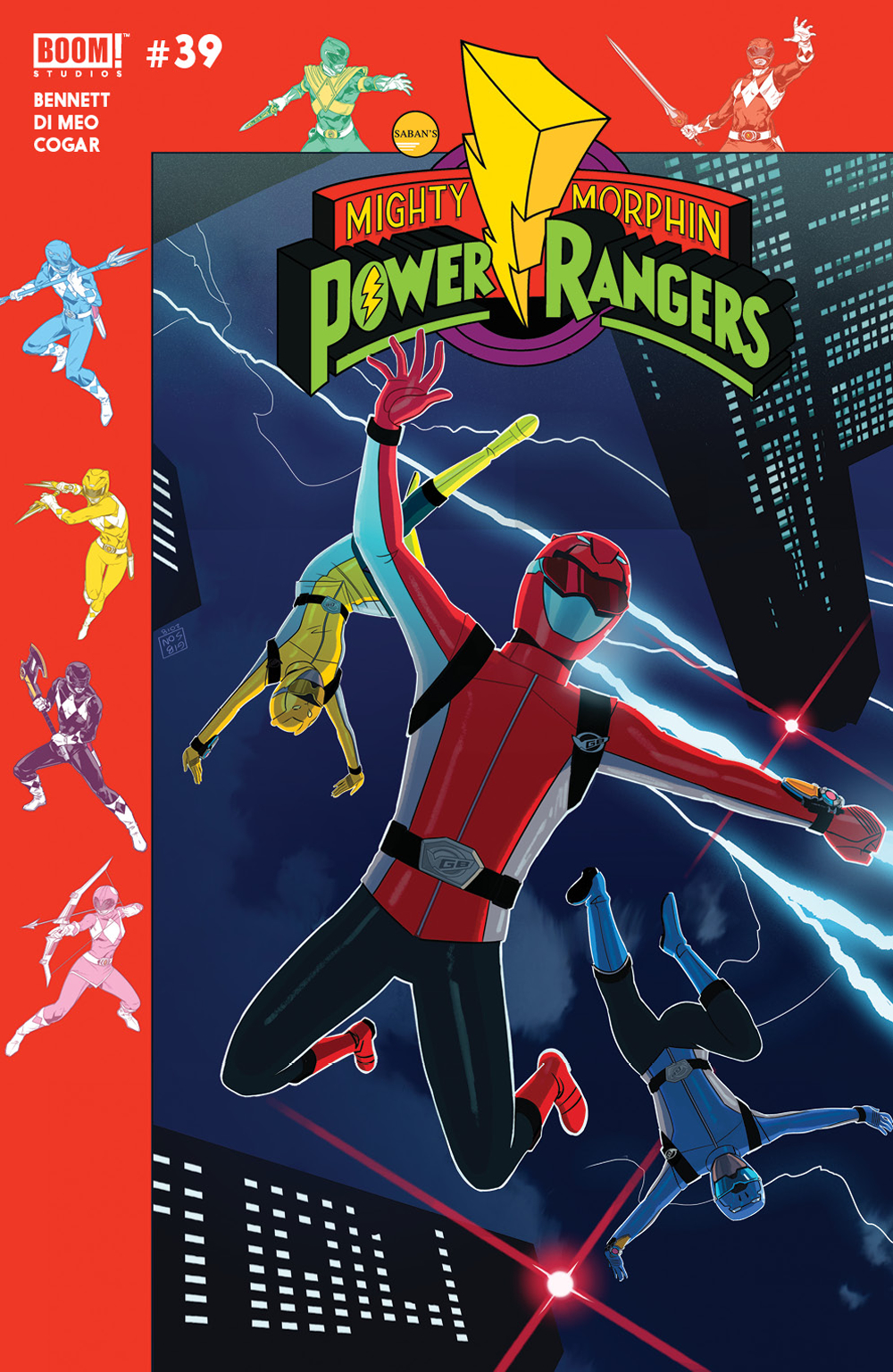 MIGHTY MORPHIN POWER RANGERS #39 25 COPY XERMANICO INCV (NET
FAITHLESS #2 (OF 5) MAIN CVR POPE (MR)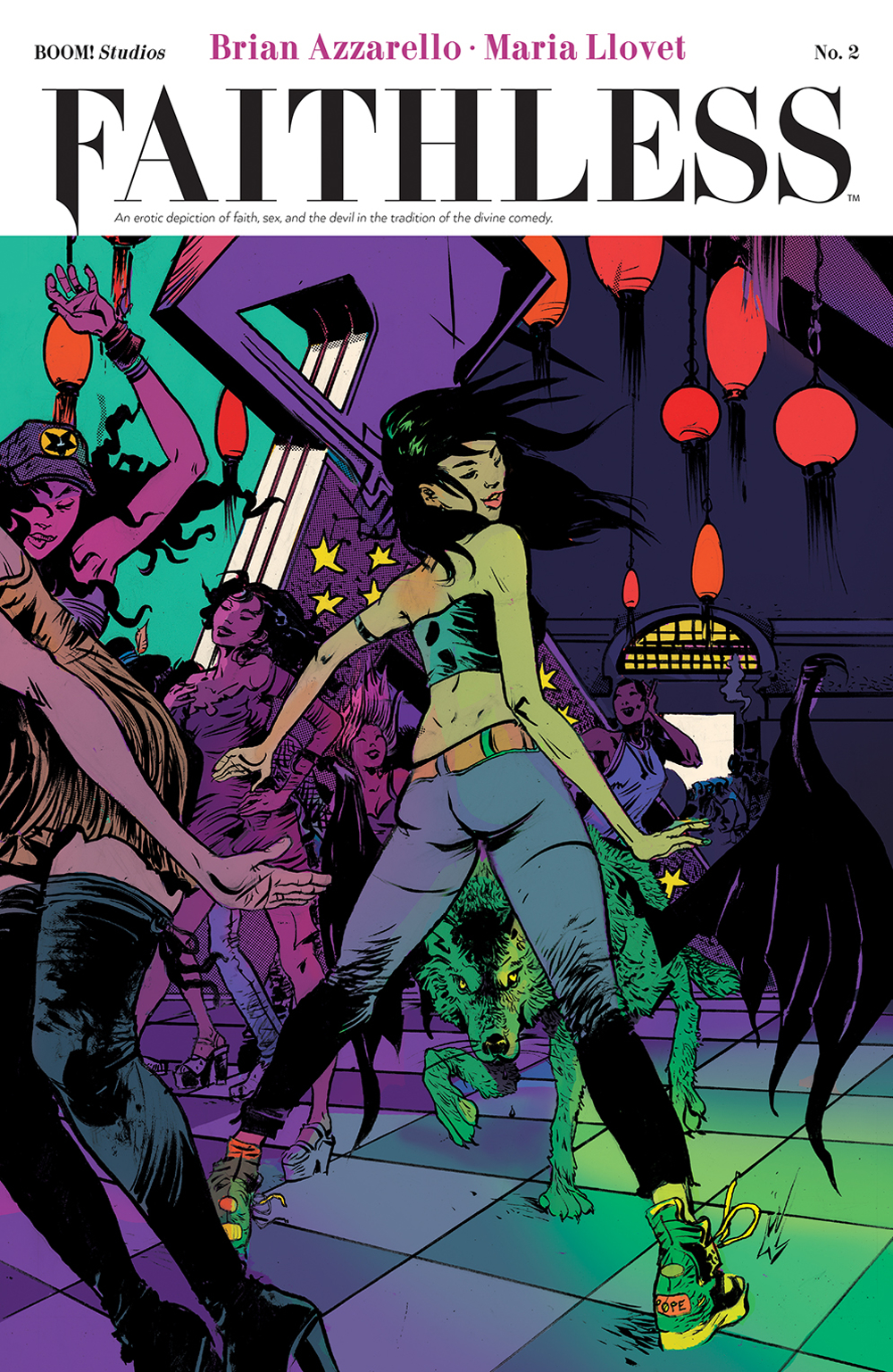 MAR191283
(W) Brian Azzarello (A) Maria Llovet (CA) Paul Pope
Faith is drawn into a new world when she attends a party at the home of world renown artist Louis Thorn. It's a world of opulence, excess, and sensuality-and something darker that she can't put her finger on. There is something… curious about these people, a darkness or shadow just at the edge of reason… and maybe it is exactly what Faith is looking for.
In Shops: May 22, 2019
SRP: $3.99
FAITHLESS #2 (OF 5) PREORDER DEL RAY VAR (MR)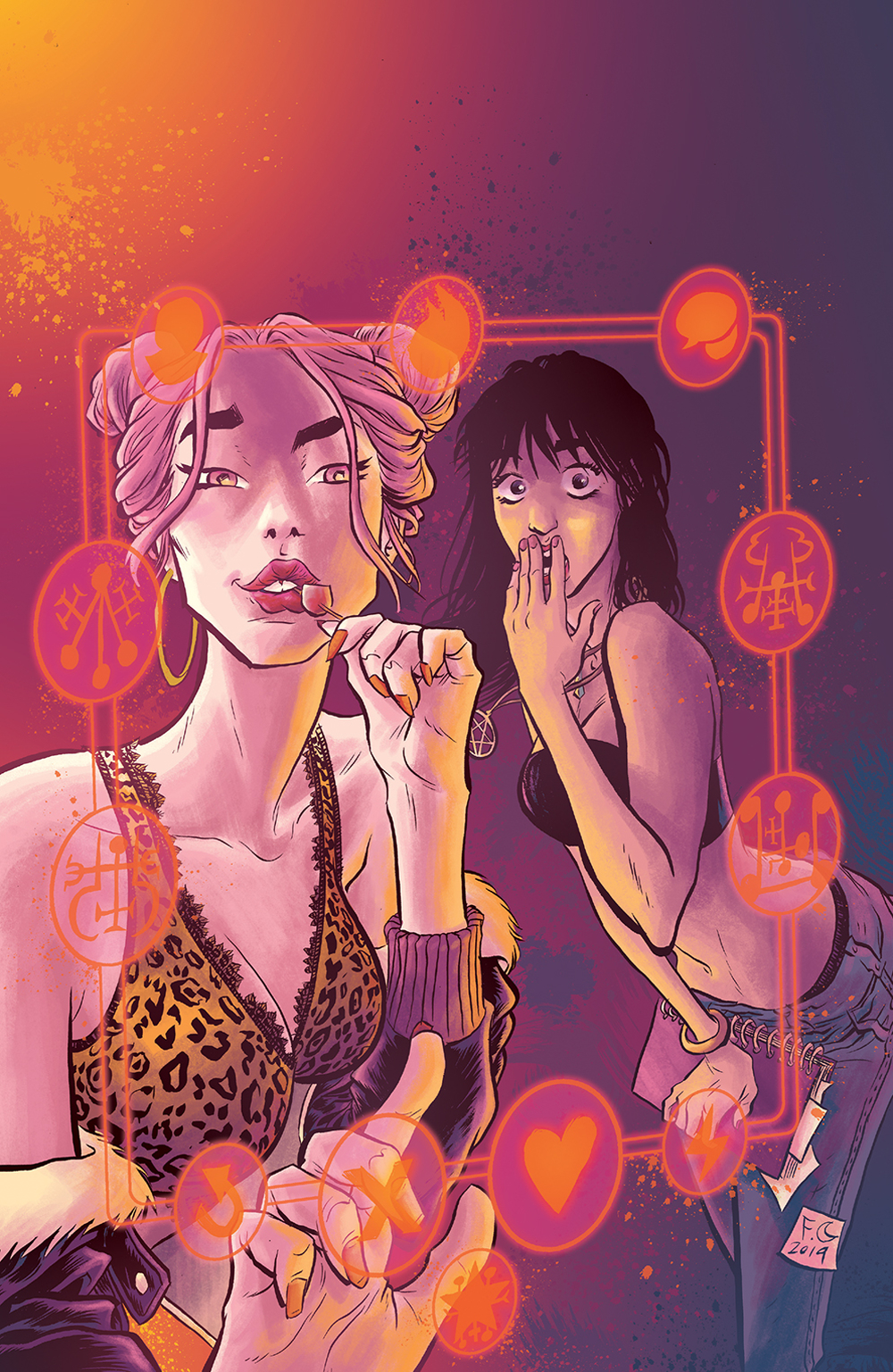 BONE PARISH #9 (OF 12)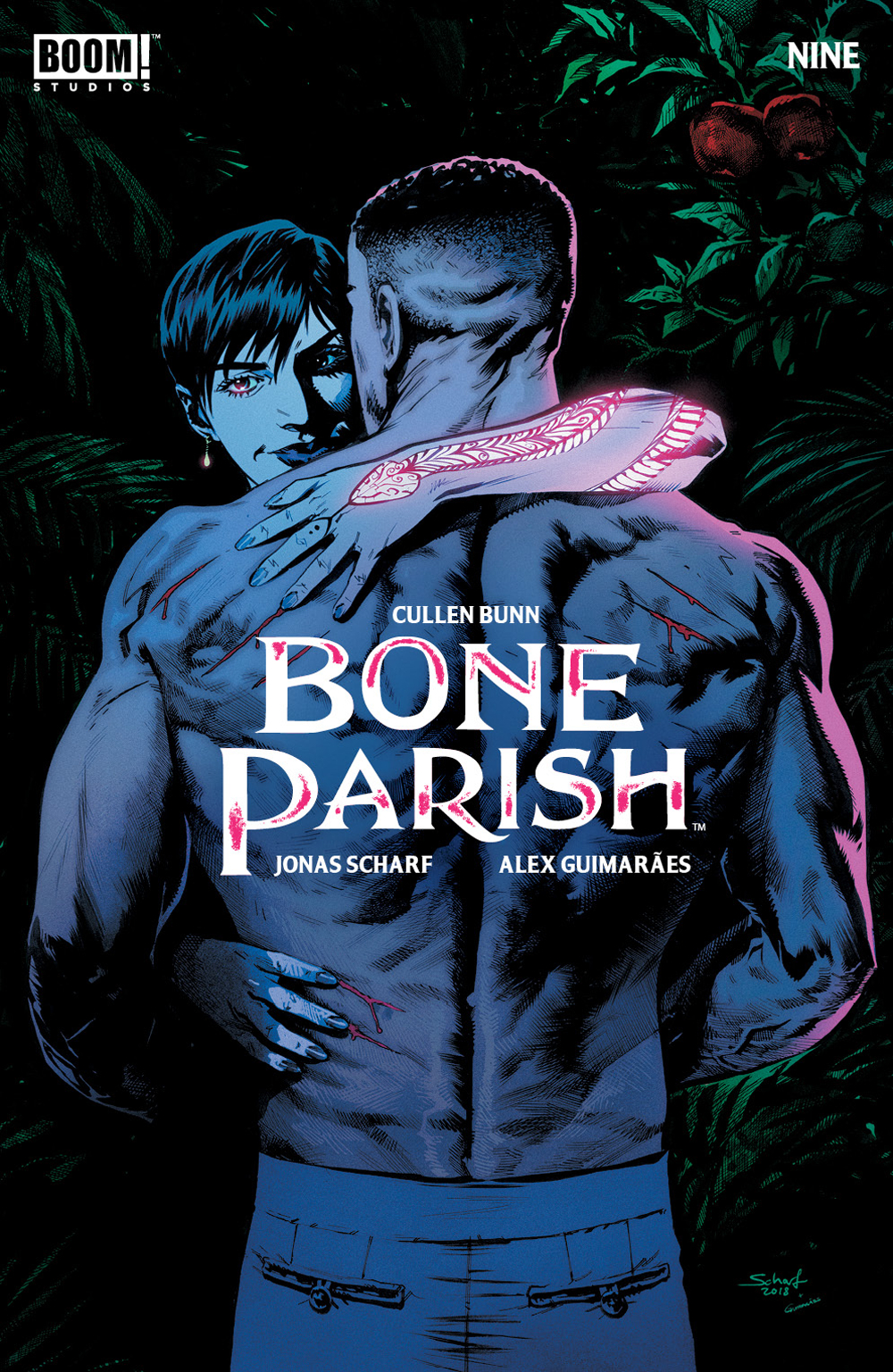 MAR191285
(W) Cullen Bunn (A/CA) Jonas Scharf
The walls continue to close in on the Winters family, as they are assaulted by foes on all sides.
In Shops: May 22, 2019
SRP: $3.99
EMPTY MAN TP RECURRENCE
MAR191286
(W) Cullen Bunn (A) Jesus Hervas (CA) Vanessa R. Del Rey
Horror sensation Cullen Bunn (Harrow County, Bone Parish) returns to the world of Empty Man with artist Jesus Hervas (Lucas Stand, Clive Barker 's Hellraiser) in this new ongoing series.
The nation is in the grip of a terrible pandemic. The so-called Empty Man disease causes insanity and violence. Government quarantines are mandatory. One of the afflicted is Melissa Kerry, and the next step should be to quarantine her.but those who enter quarantine are never seen again. Melissa fs family won ft let that happen. All they have to do is care for her, keep her worsening condition a secret.and they fll do anything, trust anyone, to keep her safe. Recurrence is the second installment in The Empty Man franchise and explores the psychological horror of a family member in decline, and the depths one will go to protect those they love. Collects issues #1-4.
In Shops: Jul 17, 2019
SRP: $14.99
EMPTY MAN #7 MAIN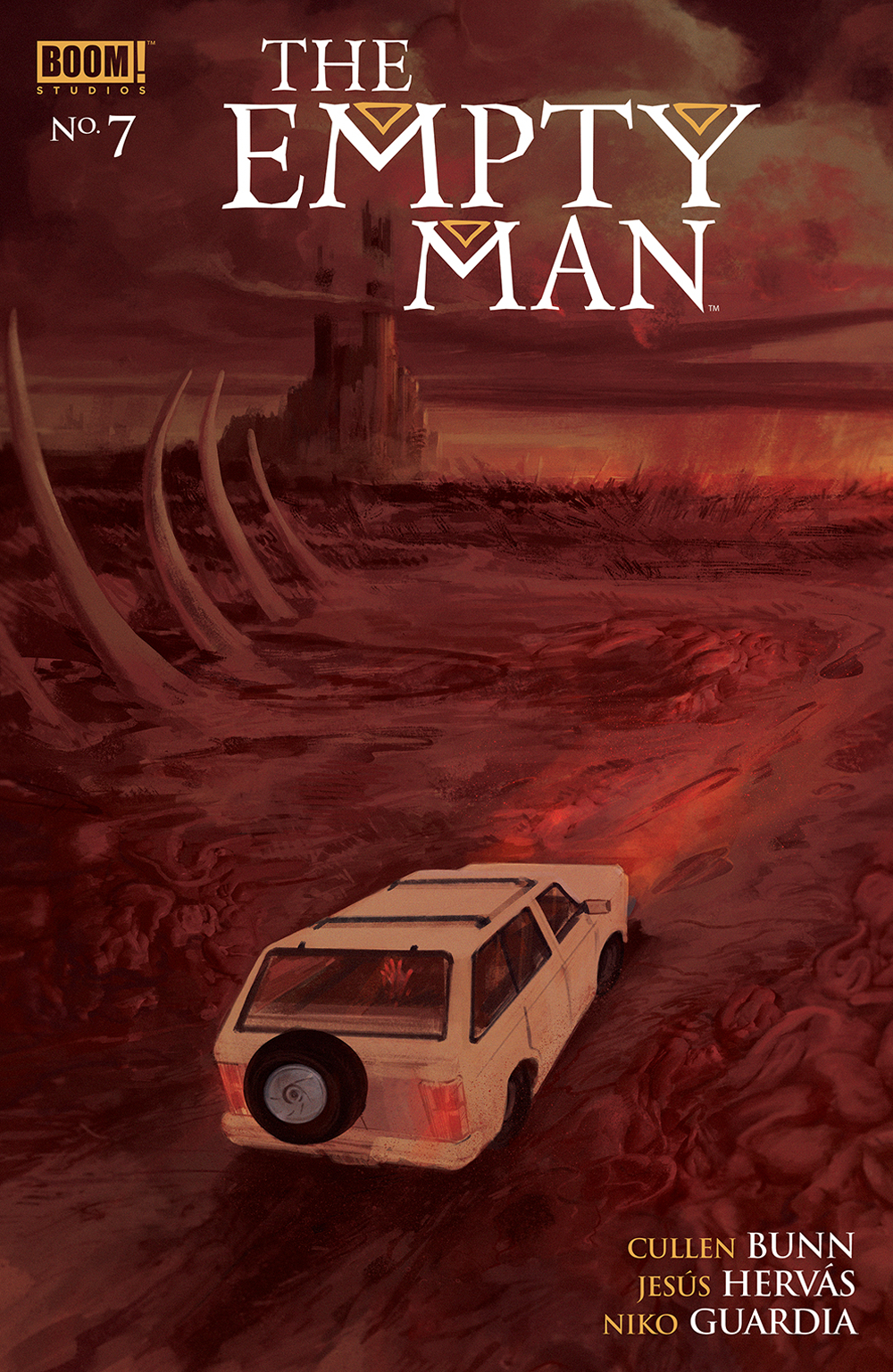 MAR191287
(W) Cullen Bunn (A) Jesus Hervas (CA) Vanesa Del Ray
After the return of someone long thought dead, Jensen and the Kerry family might finally have the
reinforcements needed to stave off the Empty Man's advances once and for all.
In Shops: May 08, 2019
SRP: $3.99
EMPTY MAN #7 PREORDER HERVAS VAR
GRASS KINGS TP VOL 01 MAR191289
(W) Matt Kindt (A/CA) Tyler Jenkins
From The New York Times bestselling writer Matt Kindt (Mind MGMT) and artist Tyler Jenkins (Peter Panzerfaust) comes the Eisner Award-nominated rural mystery series chronicling the tragic lives of the Grass Kings, three brothers and rulers of a self-sufficient trailer park kingdom – a fiefdom of the hopeless and lost seeking a promised land.
The grass kingdom is run by middle brother Robert, who has been grief-stricken since losing his daughter years ago. When a mysterious young woman flees to their community in search of safety, Robert takes her in. As her true identity comes to light, Robert must decide if his chance at atonement is worth risking the entire Kingdom. Collects issues #1-6.
In Shops: Jul 10, 2019
SRP: $17.99
BLACK BADGE #10 MAIN & MIX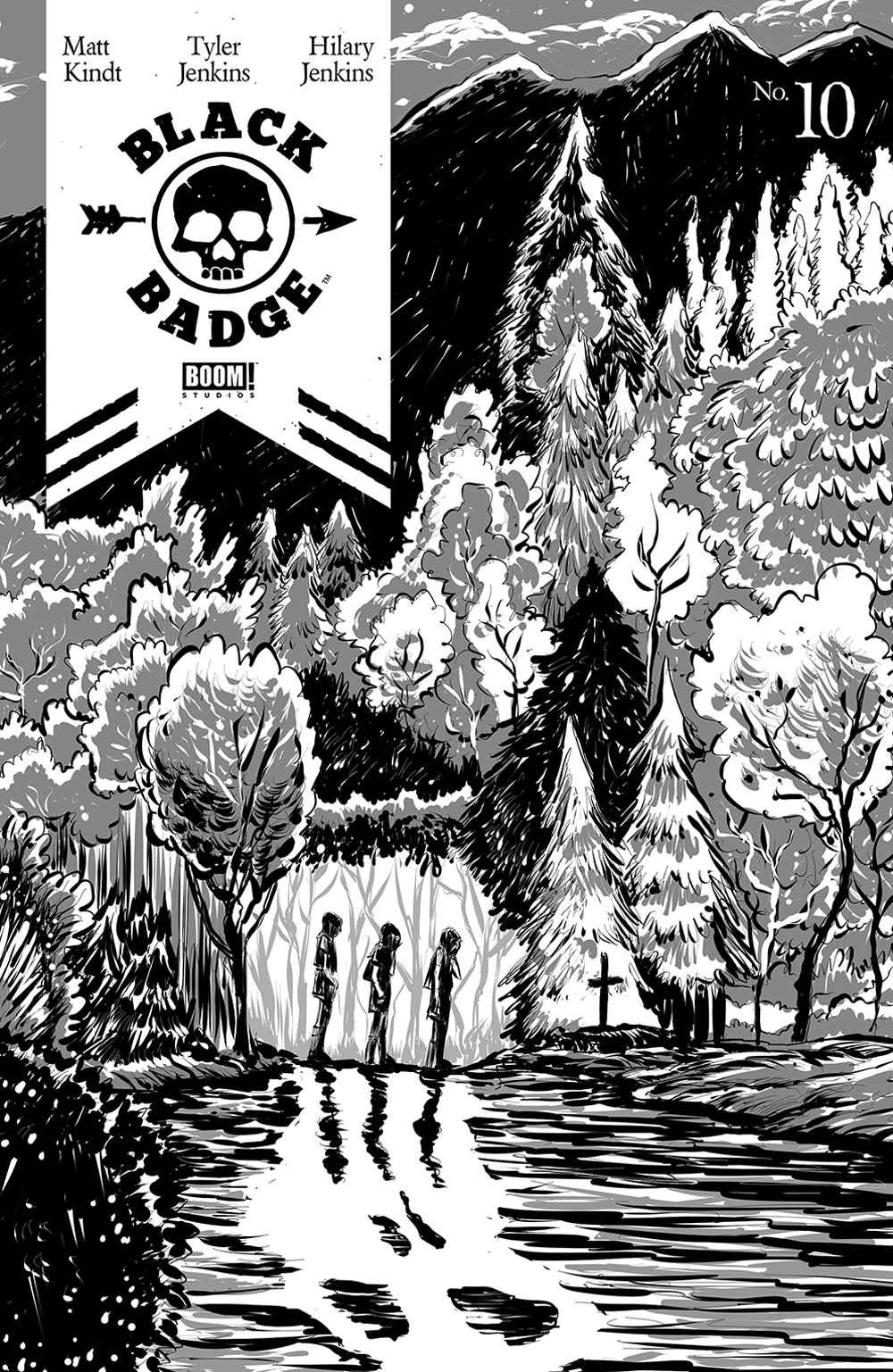 MAR191290
(W) Matt Kindt (A) Tyler Jenkins (CA) Matt Kindt
The Badges continue to unravel the mysterious history of the program, learning the secret history of their parents… and their role in the threats the Badges must now face!
In Shops: May 15, 2019
SRP: $3.99
SONS OF ANARCHY LEGACY ED TP VOL 03 MAR191291
(W) Ollie Masters (A) Various (CA) Robert Sammelin
BOOM! Studios presents the the third and final of the Sons of Anarchy Legacy Editions! Collecting the previously released Sons of Anarchy comic for the first time under one cover in an all-new value priced format that no fan can afford to miss.
The ride begins here. Jax Teller has always had one dream: to follow the family legacy and join the Sons of Anarchy. But at eighteen, still reeling from his father's death and just starting out as a prospect, Jax is about to discover just how hard the life of an outlaw can be. Collects Sons of Anarchy Redwood Original #1-12.
In Shops: Jul 24, 2019
SRP: $29.99
WWE PHENOMENAL ONE TP MAR191292
(W) Dennis Hopeless (A) Kendall Goode (CA) Marco D'Alfonso
Before he became The Face That Runs The Place, AJ Styles spent nearly twenty years traveling the world, making sacrifices, all with one goal: proving himself as the best in-ring performer, bar none. Now, for the first time ever, see how the Phenomenal One's quest led him to WWE, and how he took the biggest stage in sports entertainment and made it his own. Dennis Hopeless (Cloak & Dagger, All-New X-Men) and illustrators Serg Acuna and Kendall Goode (Maze
Runner: The Death Cure) team up for this tale of overcoming challenges and striving to be the best. Collects WWE #21-25.
In Shops: Jul 31, 2019
SRP: $19.99
CODA #12 (OF 12) MAIN & MIX
MAR191293
(W) Simon Spurrier (CA) Chris Visions (A/CA) Matias Bergara
The story of Hum and the Nag comes to a close.
In Shops: May 29, 2019
SRP: $3.99
JIM HENSONS TALE OF SAND GN MAR191294
(W) Jim Henson (A/CA) Ramon K. Perez
A Tale of Sand is an Eisner Award-winning original graphic novel adaptation of an unproduced,
feature-length screenplay written by Jim Henson and his frequent writing partner, Jerry Juhl.
A Tale of Sand follows scruffy everyman, Mac, who wakes up in an unfamiliar town, and is chased across the desert of the American Southwest by all manners of man and beast of unimaginable proportions. Produced with the complete blessing of Lisa Henson, A Tale of Sand will allow Henson fans to recognize some of the inspirations and set pieces that appeared in later Henson Company productions.
In Shops: Jul 03, 2019
SRP: $24.99
JIM HENSON STORYTELLER SIRENS #2 MAIN CVR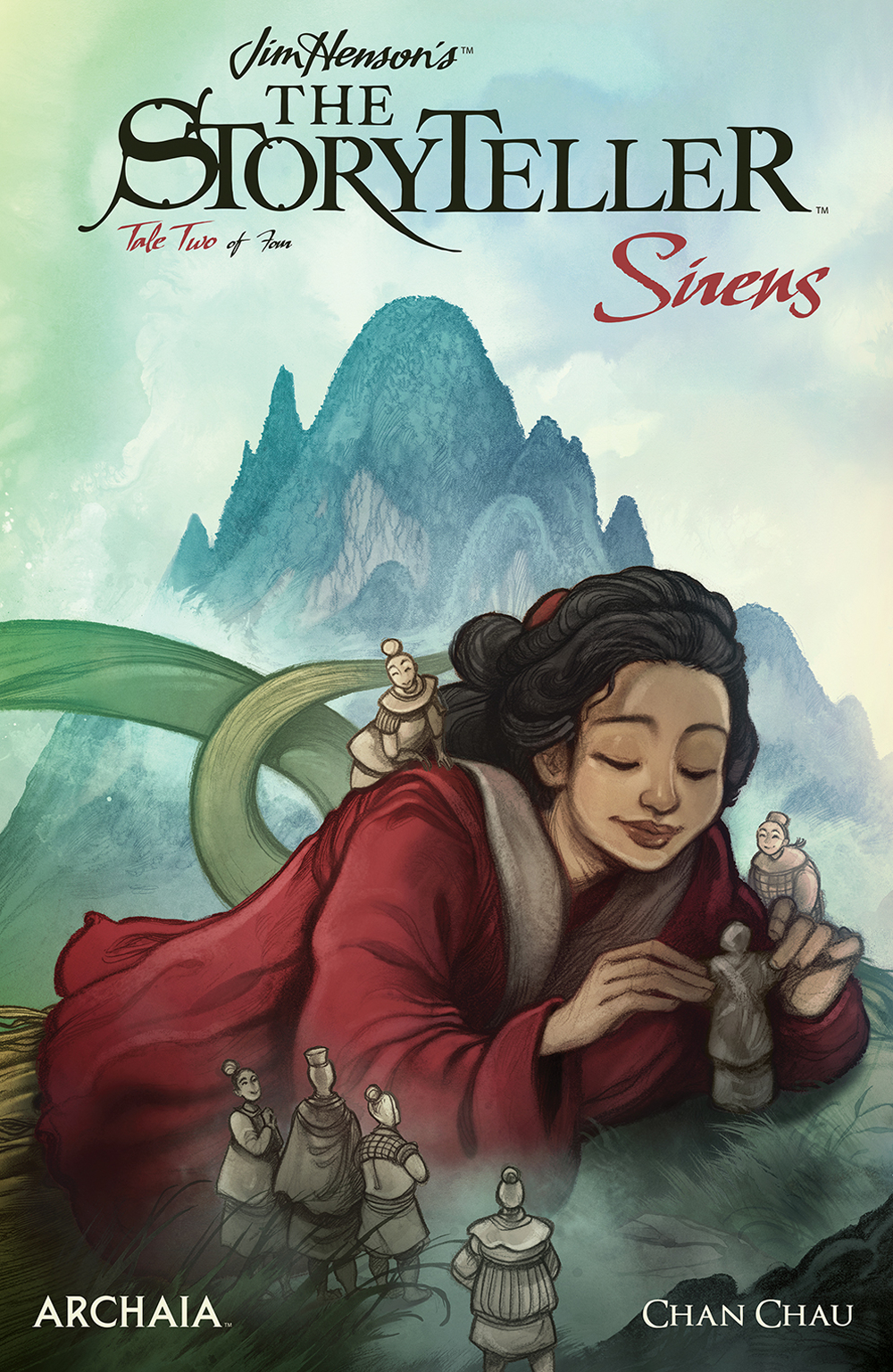 MAR191295
(W) Chan Chau (A) Chan Chau (CA) Cory Godbey
This tale explores the Chinese mythology of Nuwa. Long ago before mankind, Nuwa traveled through vast fields and mountains of the earth in awe of its beauty. The planet was beautiful, but lonely and she decided to fill the earth with human beings. But while life filled the Earth and Nuwa's heart, creation was only the beginning of the story.
In Shops: May 08, 2019
SRP: $3.99
JIM HENSON STORYTELLER SIRENS #2 PREORDER CHAU VAR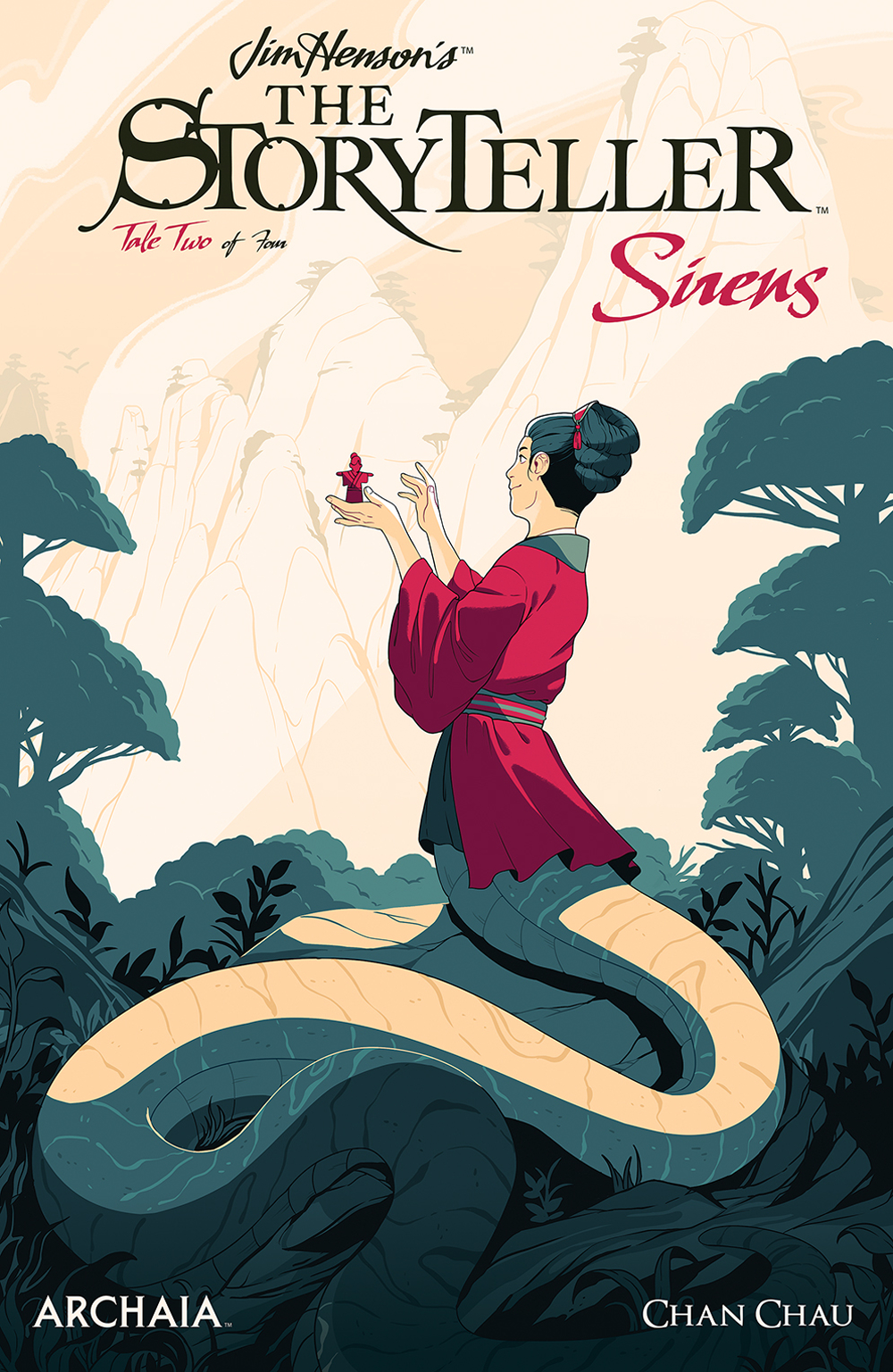 JIM HENSON BENEATH DARK CRYSTAL #9 (OF 12) MAIN CVR DEWEY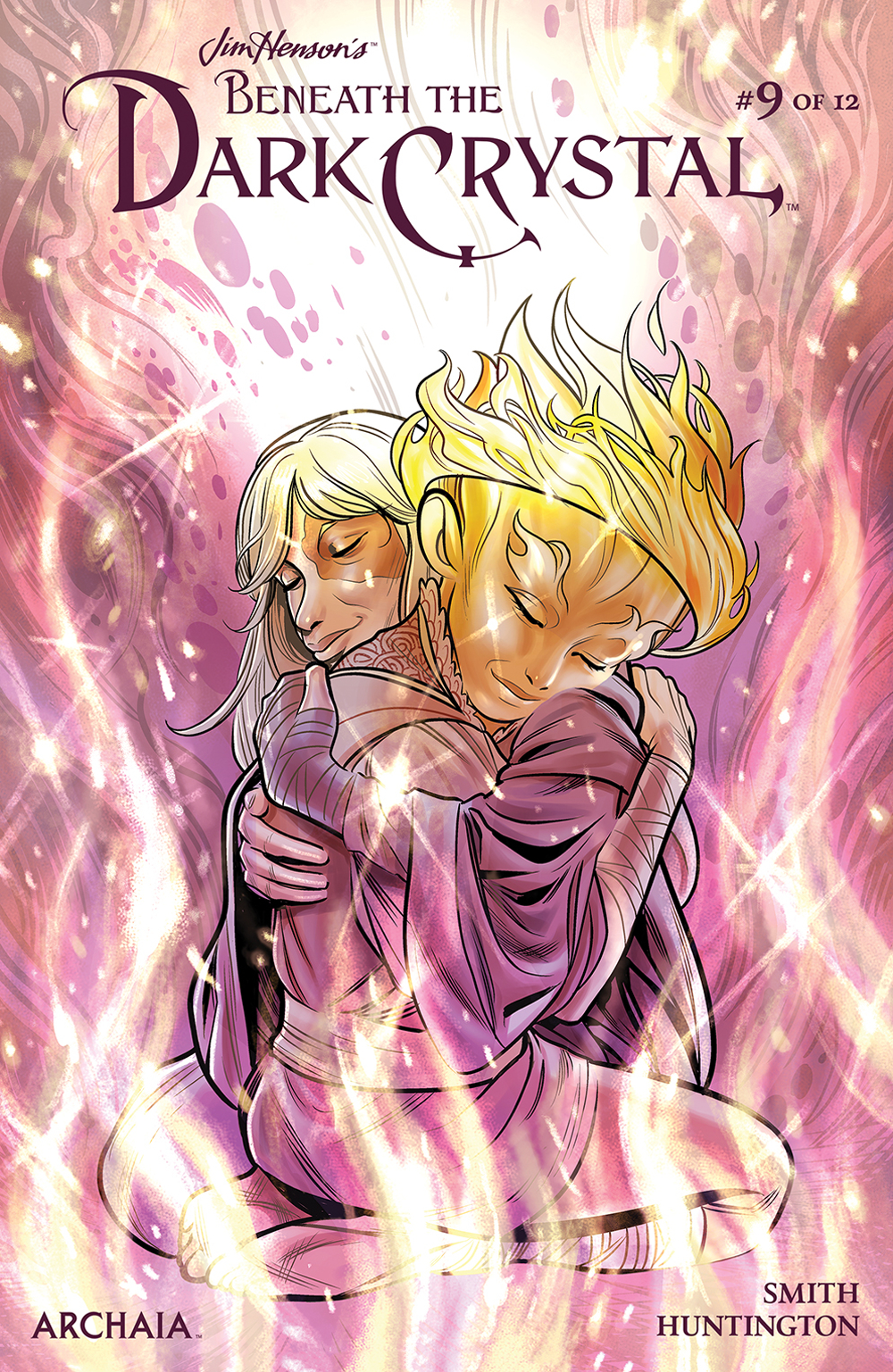 MAR191297
(W) Adam Smith (A) Alexandria Huntington (CA) Benjamin Dewey
Thurma and Kensho are struggling on their chosen paths. Divided from their respective allies by betrayal and loss, both heroes must put their trust in the powers of Thra and Mithra, which work to bring Kensho and Thurma together for a much needed reunion.
In Shops: May 01, 2019
SRP: $3.99
JIM HENSON BENEATH DARK CRYSTAL #9 (OF 12) PREORDER PETERSEN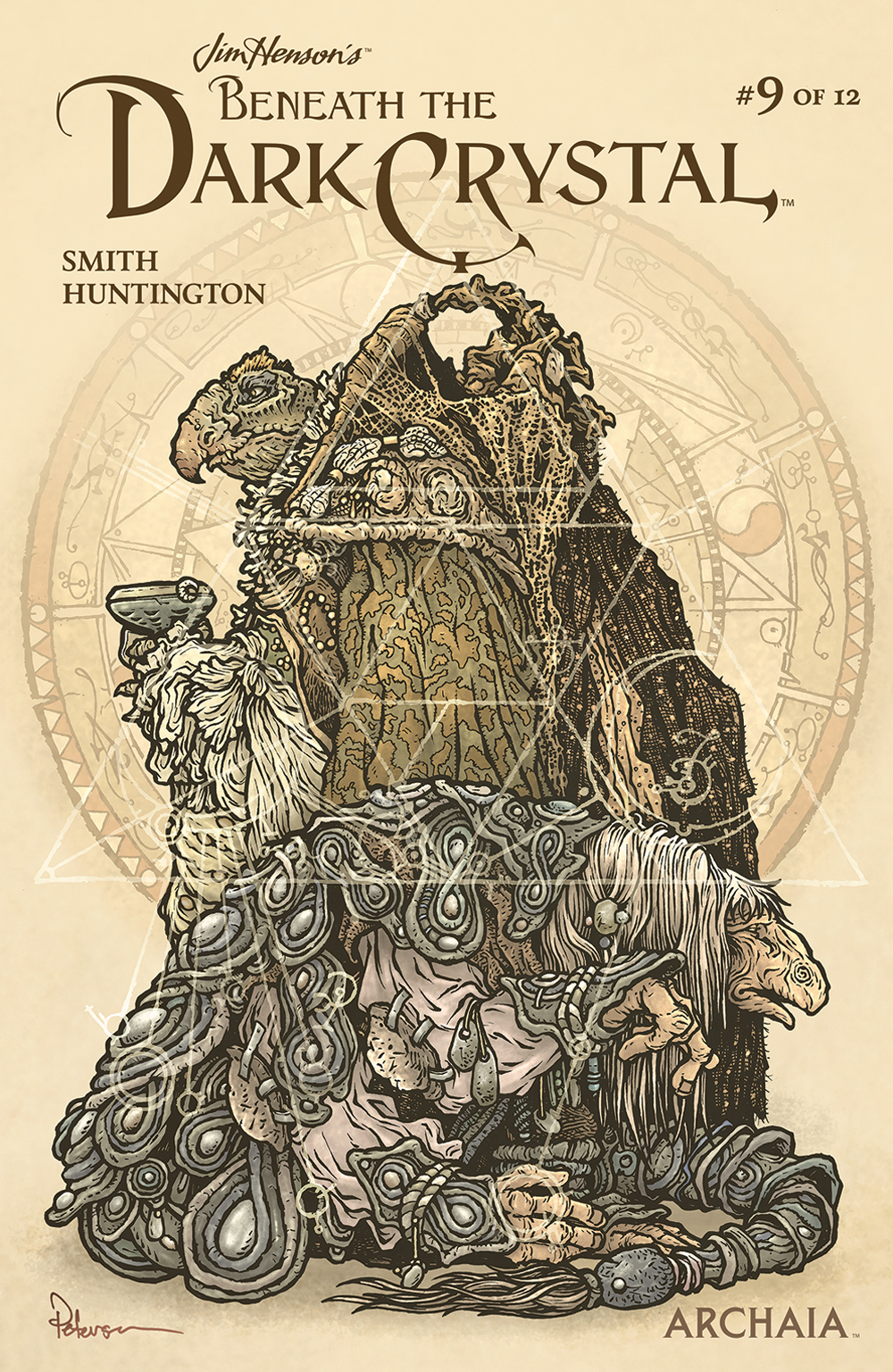 LUMBERJANES SOMEWHERE GREEN #1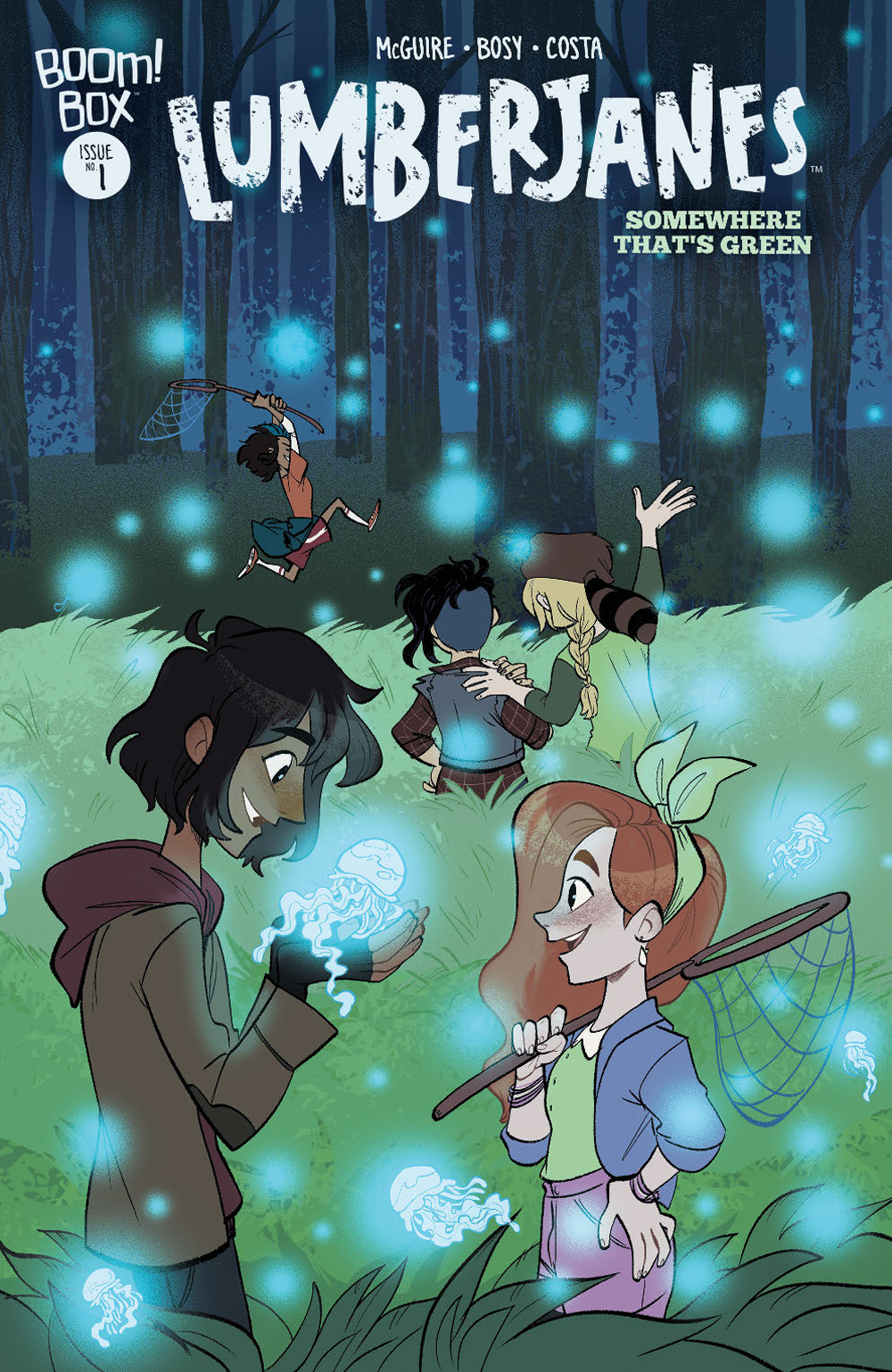 MAR191299
(W) Seanan McGuire (A/CA) Alexa Bosy
When Jo, April, Mal, Molly and Ripley stumble upon several muddy, spiky, cactus kittens in the woods, they take on the sacred mission of bringing the kittens back to their home. However, when they reach the garden menageries and it fs Dryad tender, they find that there is a deeper problem at the heart of the garden.and the Roanokes are the only ones who can help! Writer Seanan McGuire (Spider-Gwen) and artist Alexa Bosy team up for an entirely new Lumberjanes story!
In Shops: May 29, 2019
SRP: $7.99
LUMBERJANES SOMEWHERE GREEN #1 PREORDER FISH VAR
LUMBERJANES TP VOL 12 MAR191301
(W) Shannon Watters, Kat Leyh (A) Ayme Sotuyo (CA) Kat Leyh
In the aftermath of the time shenanigans set off by Jo's Mysterious Time Thingy, the Roanoke scouts are a little bit uneasy on their feet. It's up to Counselor Jen to rally the 'Janes, and to help them get back up and off adventuring again, she fs got just the thing: a quest to seek out the most mysterious mythological monster of all – the mighty JACKALOPE!
This New York Times bestseller and multiple Eisner and GLAAD Award-winning series features danger, adventure, and life-long friendships. Get in on the fun with this brand-new adventure written by Shannon Watters and Kat Leyh (Super Cakes) and illustrated by Ayme Sotuyo. Collects issues #45-48.
In Shops: Jul 24, 2019
SRP: $14.99
LUMBERJANES #62 MAIN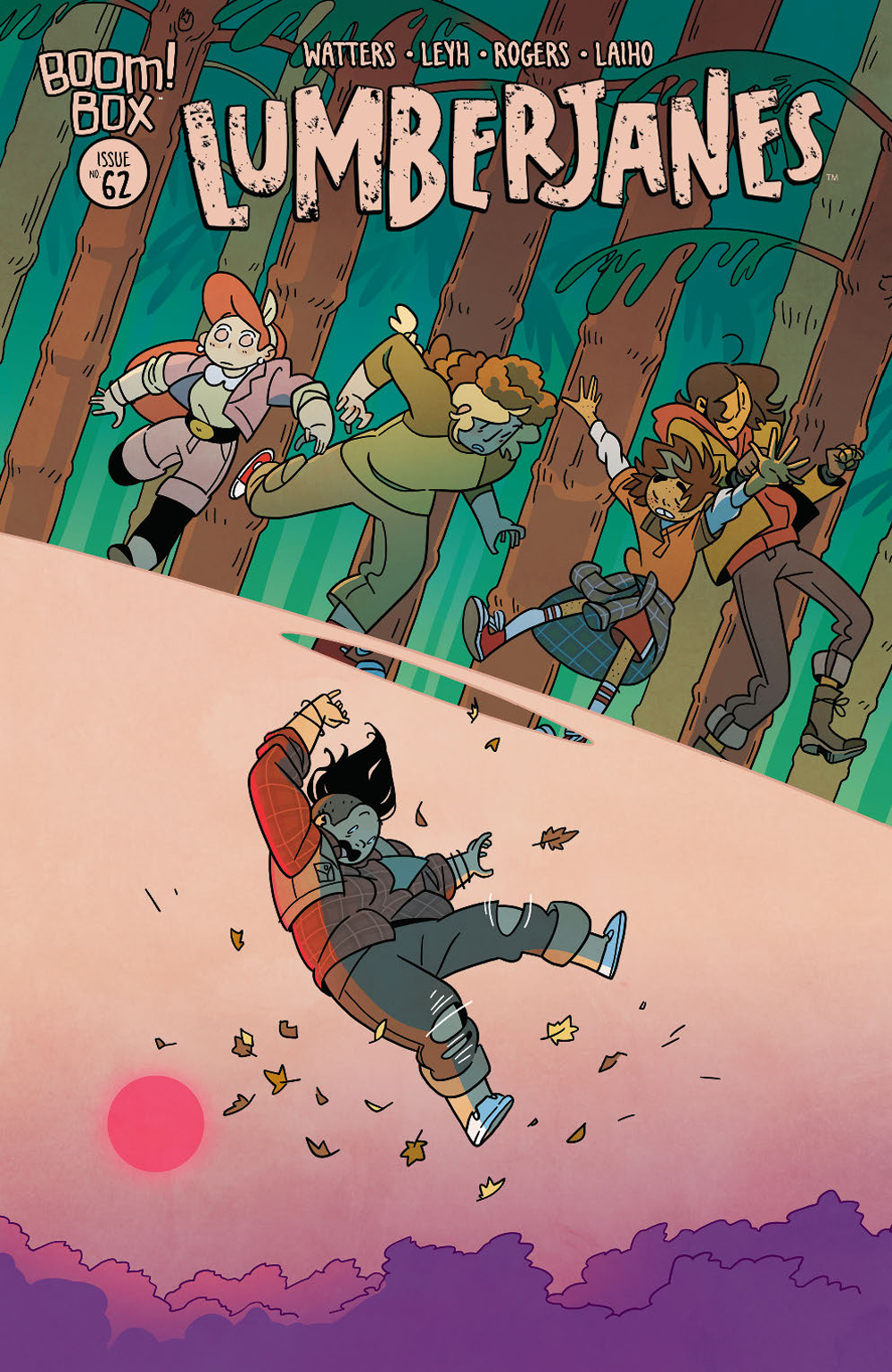 MAR191302
(W) Shannon Watters, Kat Leyh (A) AnneMarie Rogers (CA) Kat Leyh
In her quest to face her fears, Mal may have stumbled into the most frightening place of all: the Land of Lost Things. In this pocket dimension, time moves faster than in the real world, and dinosaurs still rule supreme. None of the Roanokes have ever gone dimension-tripping by themselves before, much less accidentally! It's up to Jo, April, Ripley, and Molly to find a way to get Mal back home, safe and (hopefully) sound!
In Shops: May 15, 2019
SRP: $3.99
LUMBERJANES #62 PREORDER CHAU VAR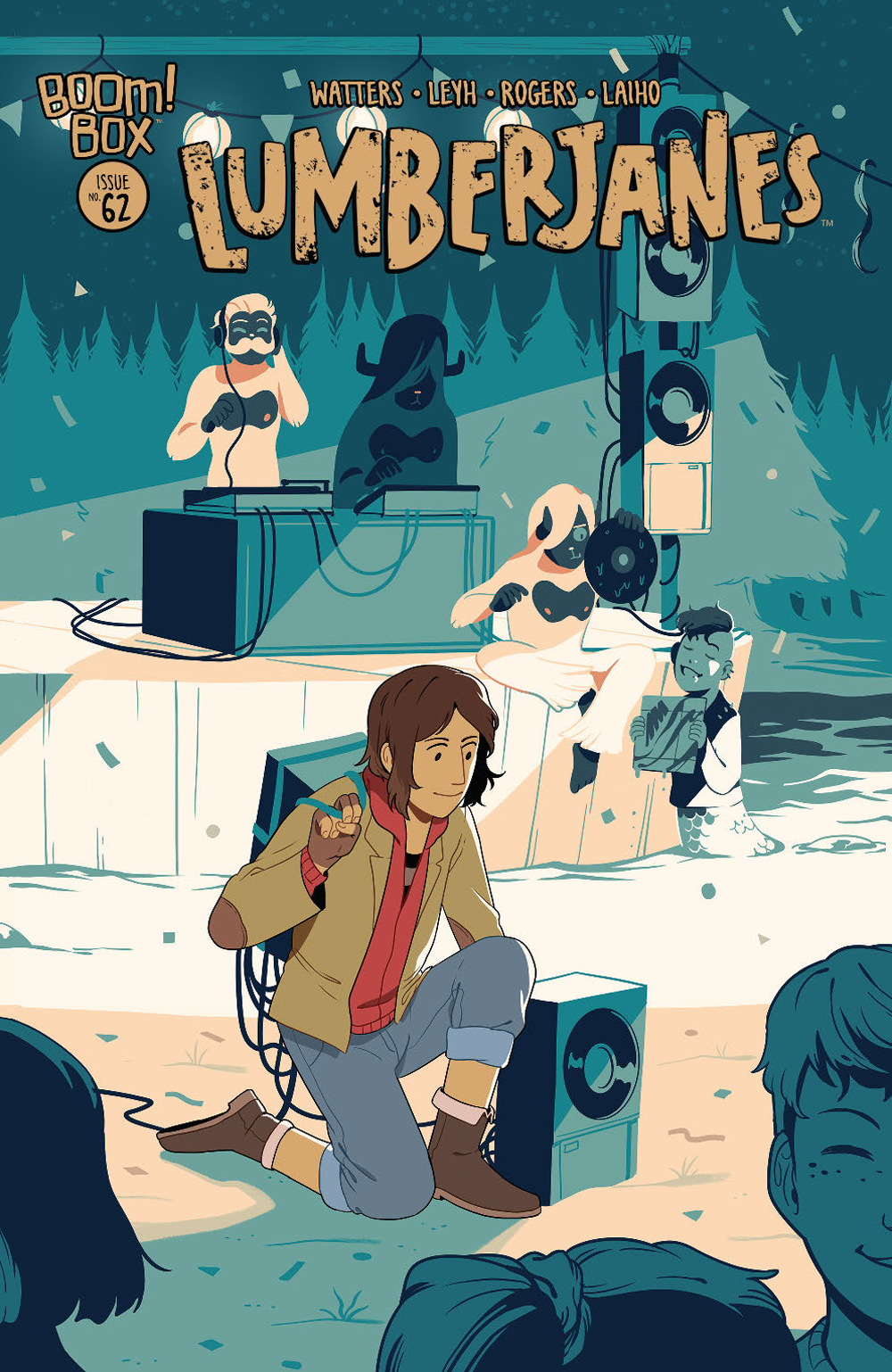 SMOOTH CRIMINALS TP VOL 01 MAR191304
(W) Kurt Lustgarten, Kirsten "Kiwi" Smith (A) Leisha Riddel (CA) Audrey Mok
There are certain things Brenda expects to find while hacking: money, secrets, occasional pictures of cats. She is NOT expecting to find a cryogenically frozen master thief from the '60s. Mia is everything Brenda is not.cool, confident, beautiful. And utterly unprepared for the digital age.
Despite their differences, the two will need to team up to find out what happened to Mia.and how to pull off the heist of the century.
Writers Kirsten eKiwi f Smith (Legally Blonde) and Kurt Lustgarten (Misfit City) and illustrator Leisha Riddel swing into action and steal the show with this daring and hilarious caper of time-melding suspense.
In Shops: Jul 03, 2019
SRP: $14.99
SMOOTH CRIMINALS #7 (OF 12)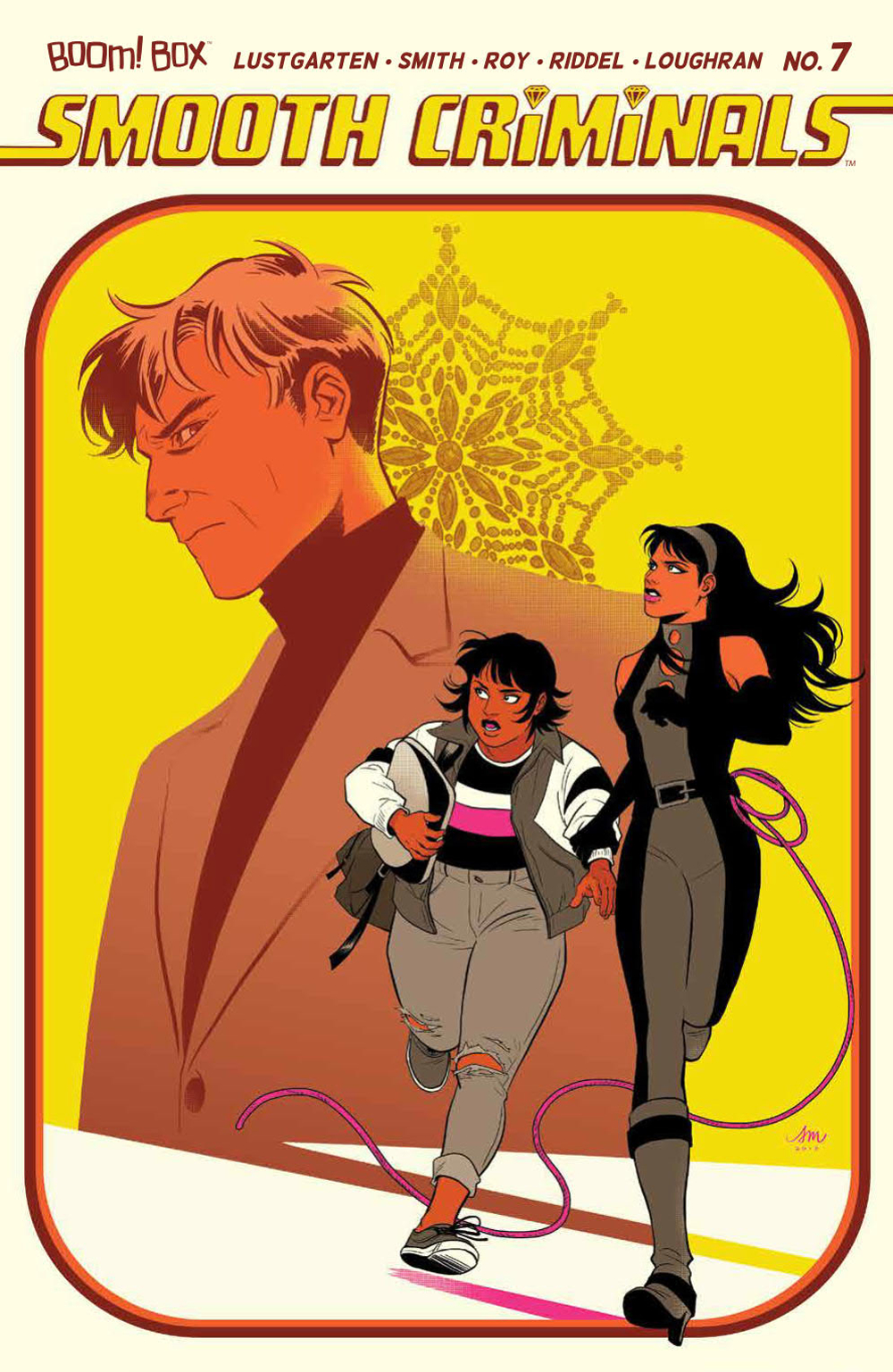 MAR191305
(W) Kurt Lustgarten, Kiwi Smith (A) Leisha Riddel (CA) Audrey Mok
Brenda and Mia, having pulled off the ultimate heist but lost the prize, are pulled back in for one more round in the fight for the Net of Indra! It's all or nothing as they take on Mia's arch-nemesis from the 1960s: the nefarious, notorious, ignominious Hatch Leonard.
In Shops: Jun 26, 2019
SRP: $3.99
GIANT DAYS #50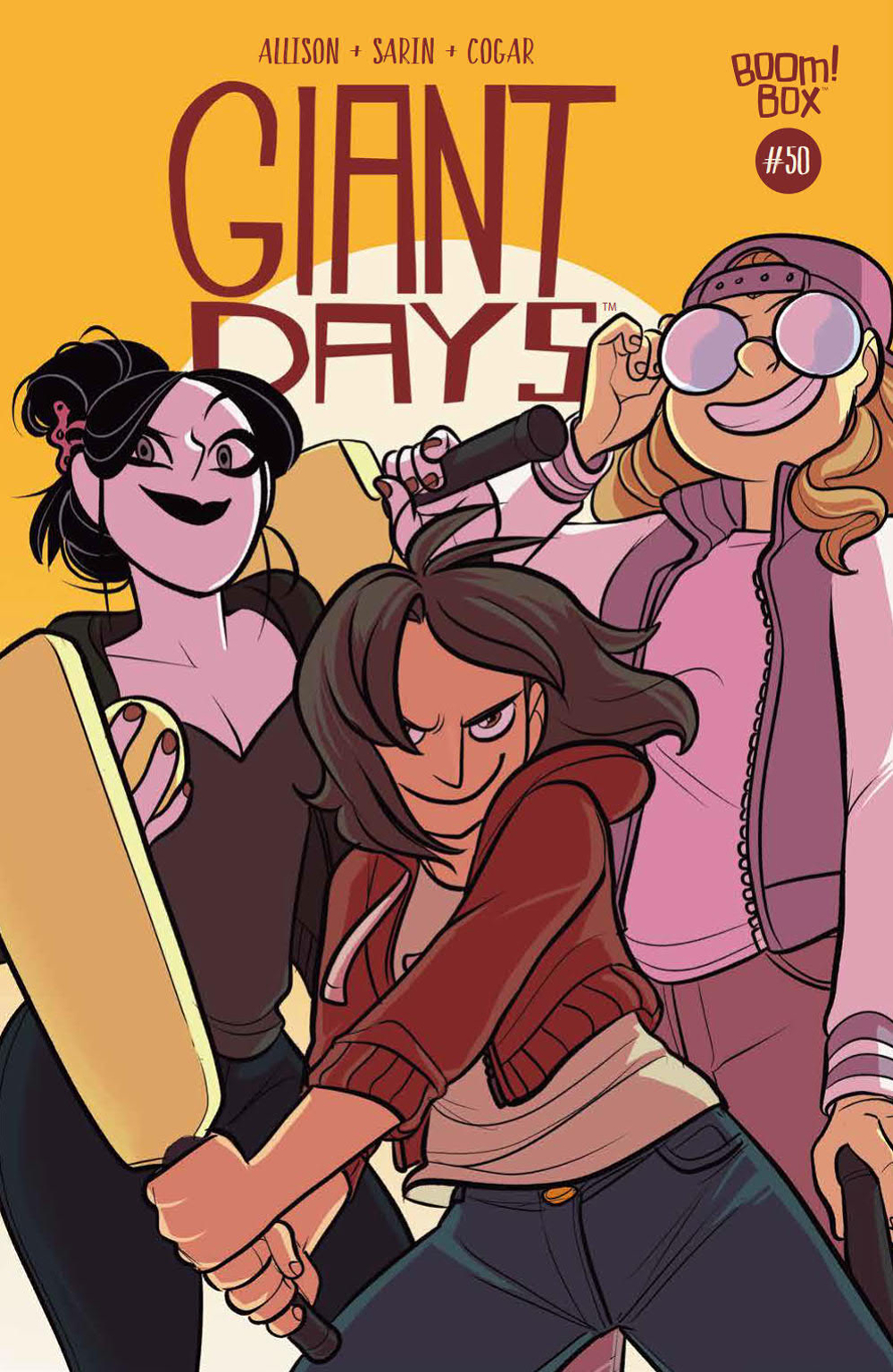 MAR191306
(W) John Allison (A/CA) Max Sarin
In times of a disastrous norovirus outbreak in McGraw's for-fun cricket team, Susan, Esther, and Daisy are called upon to defend McGraw's sportly honor. Taking up the bats of his fallen mates and donning their cricket whites, it's a sporting adventure the girls had literally never anticipated! Can Susan be genteel and sportsmanlike? Can Esther stop goofing off? Will Daisy prove the greatest cricketer of all time?
In Shops: May 01, 2019
SRP: $3.99
BY NIGHT #11 (OF 12) MAIN LARSEN CVR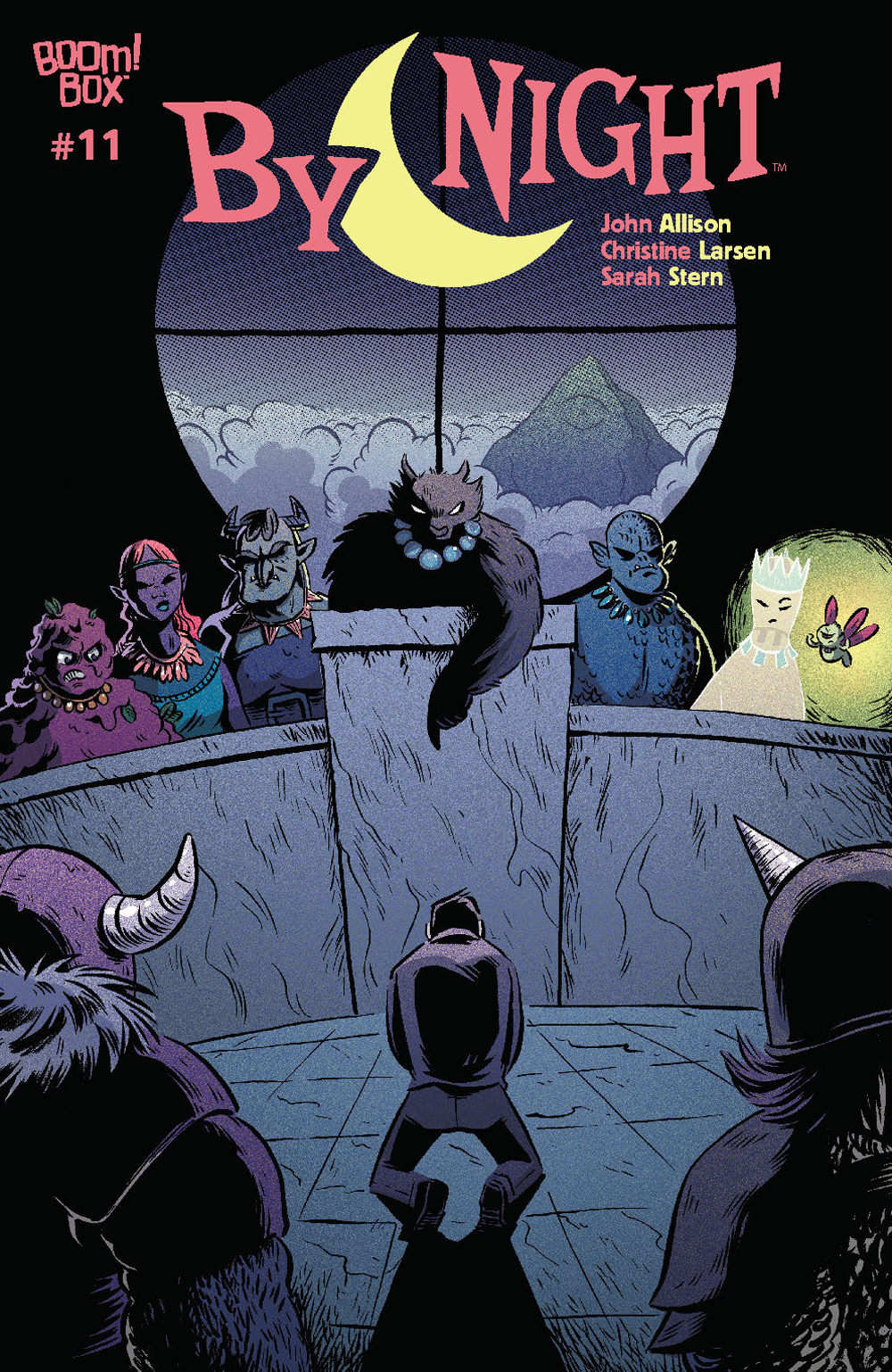 MAR191307
(W) John Allison (A/CA) Christine Larsen
Jane and Heather confront Chet Charles, the mysterious inventor thought missing for over a decade! All that remains is to discover the sort of thing that could drive you crazy enough to want to live inside a mountain for twenty years and pretend to be the most powerful being in a dimension.
In Shops: May 08, 2019
SRP: $3.99
BY NIGHT #11 (OF 12) PREORDER STERN VAR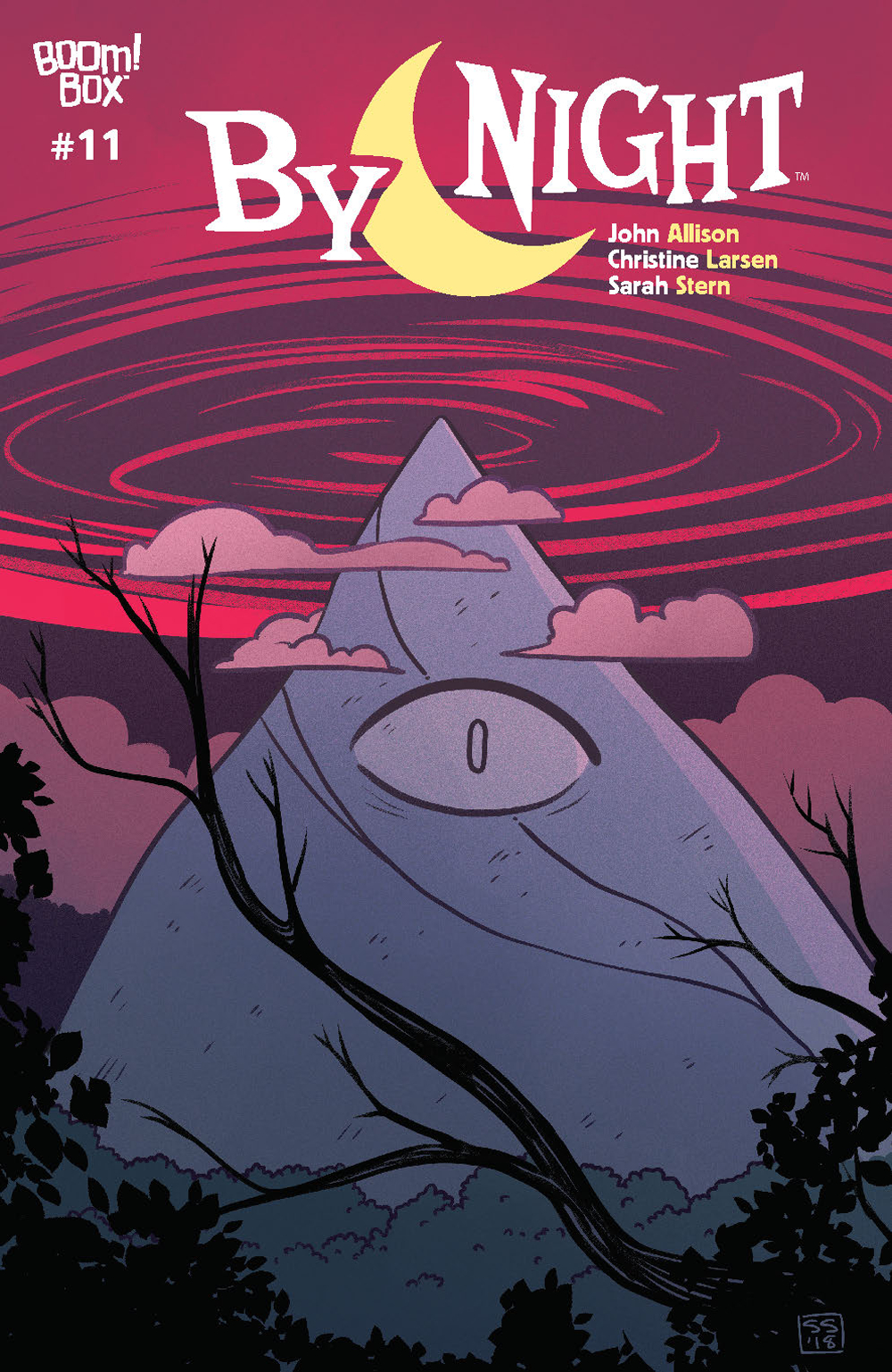 ADVENTURE TIME MARCY & SIMON #5 (OF 6) MAIN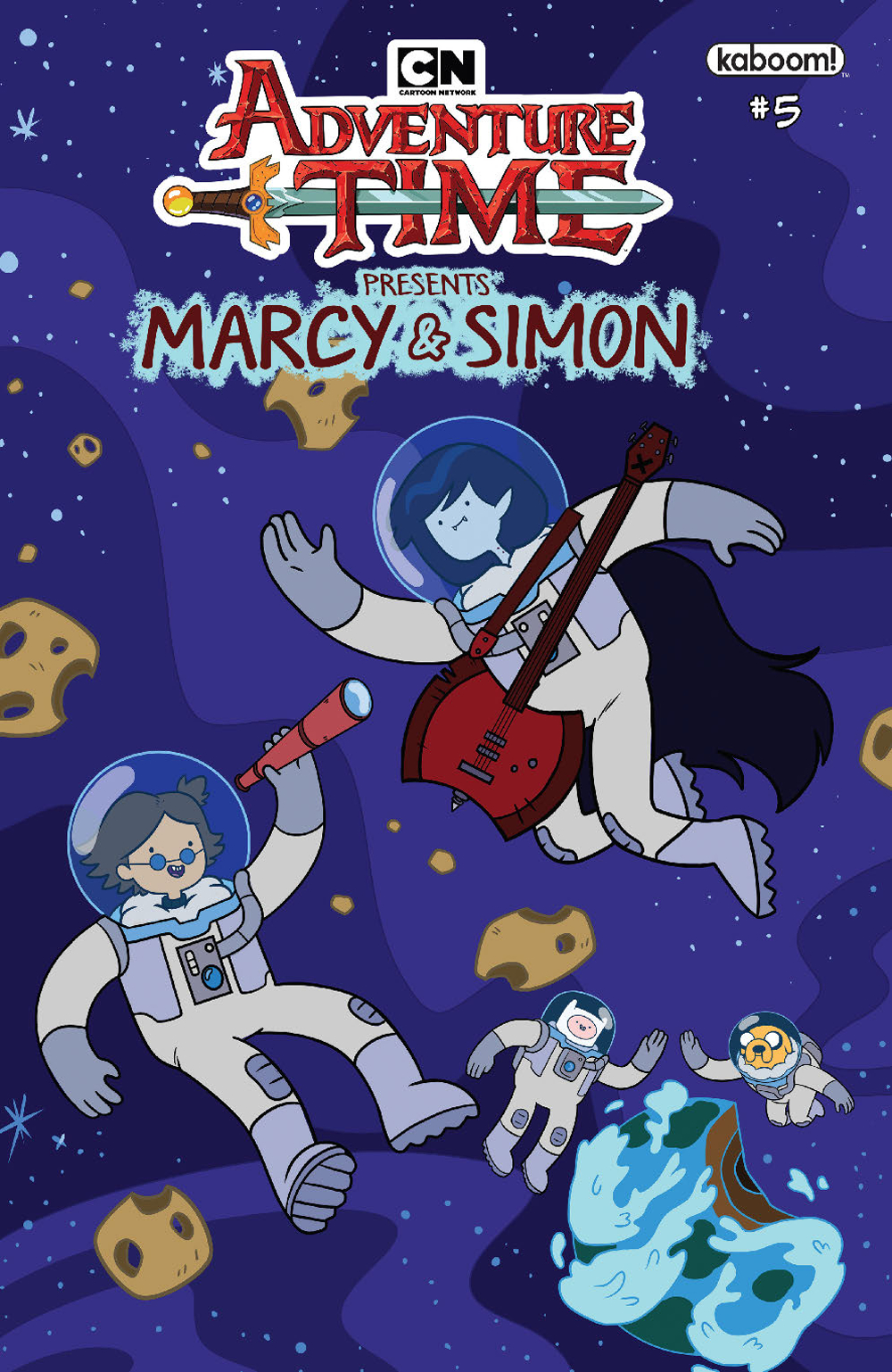 MAR191309
(W) Olivia Olson (A) Slimm Fabert (CA) Brittney Williams
Marceline, Simon, Finn, and Jake are on a quest through the multiverse to free Betty from Golb's control and resolve Simon's greatest guilt. They'll have to fight through lots of obstacles-including some aliens-before they eventually find Betty.
In Shops: May 15, 2019
SRP: $3.99
ADVENTURE TIME MARCY & SIMON #5 (OF 6) PREORDER MARCY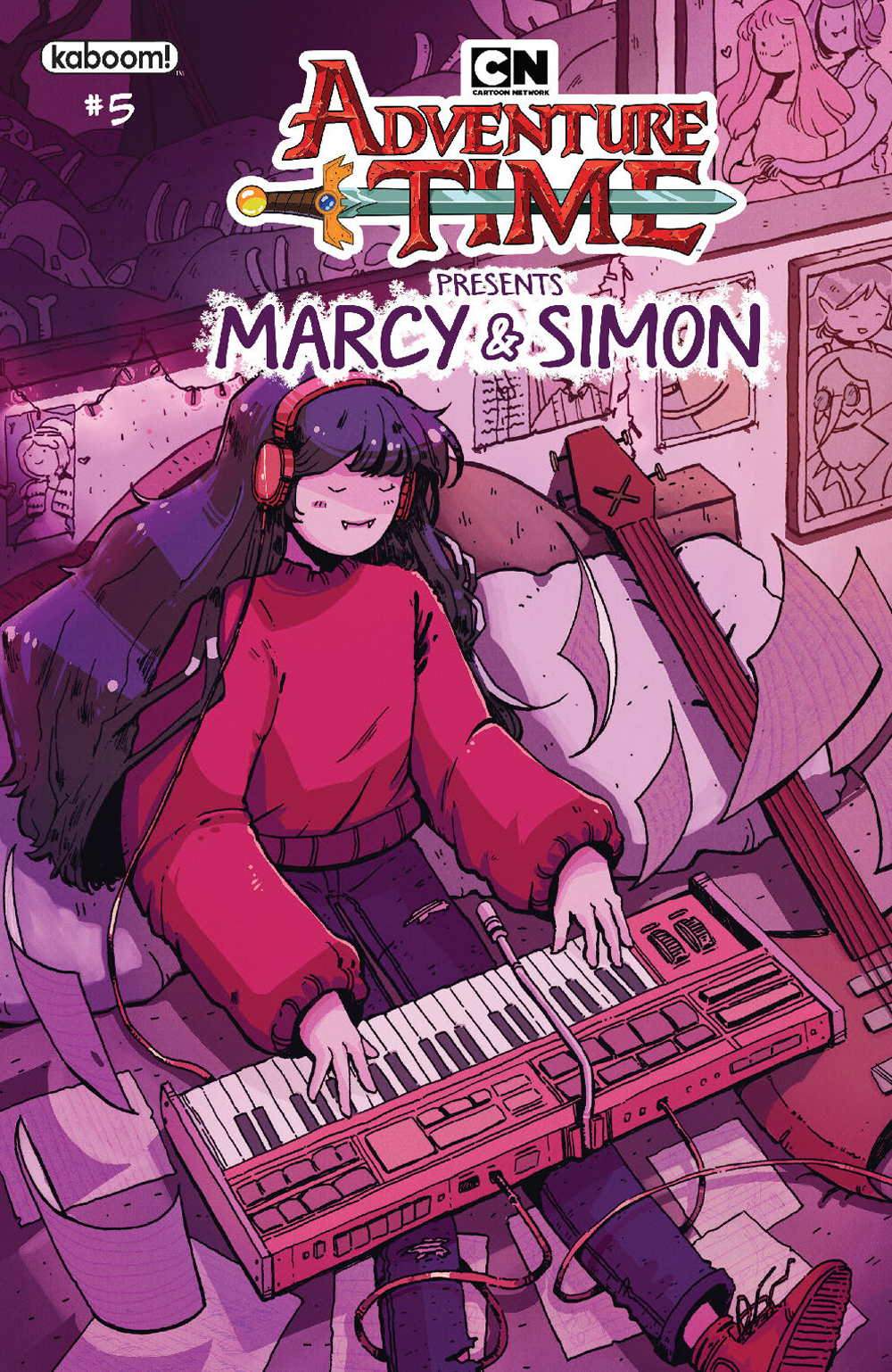 ADVENTURE TIME MARCY & SIMON #5 (OF 6) PREORDER SIMON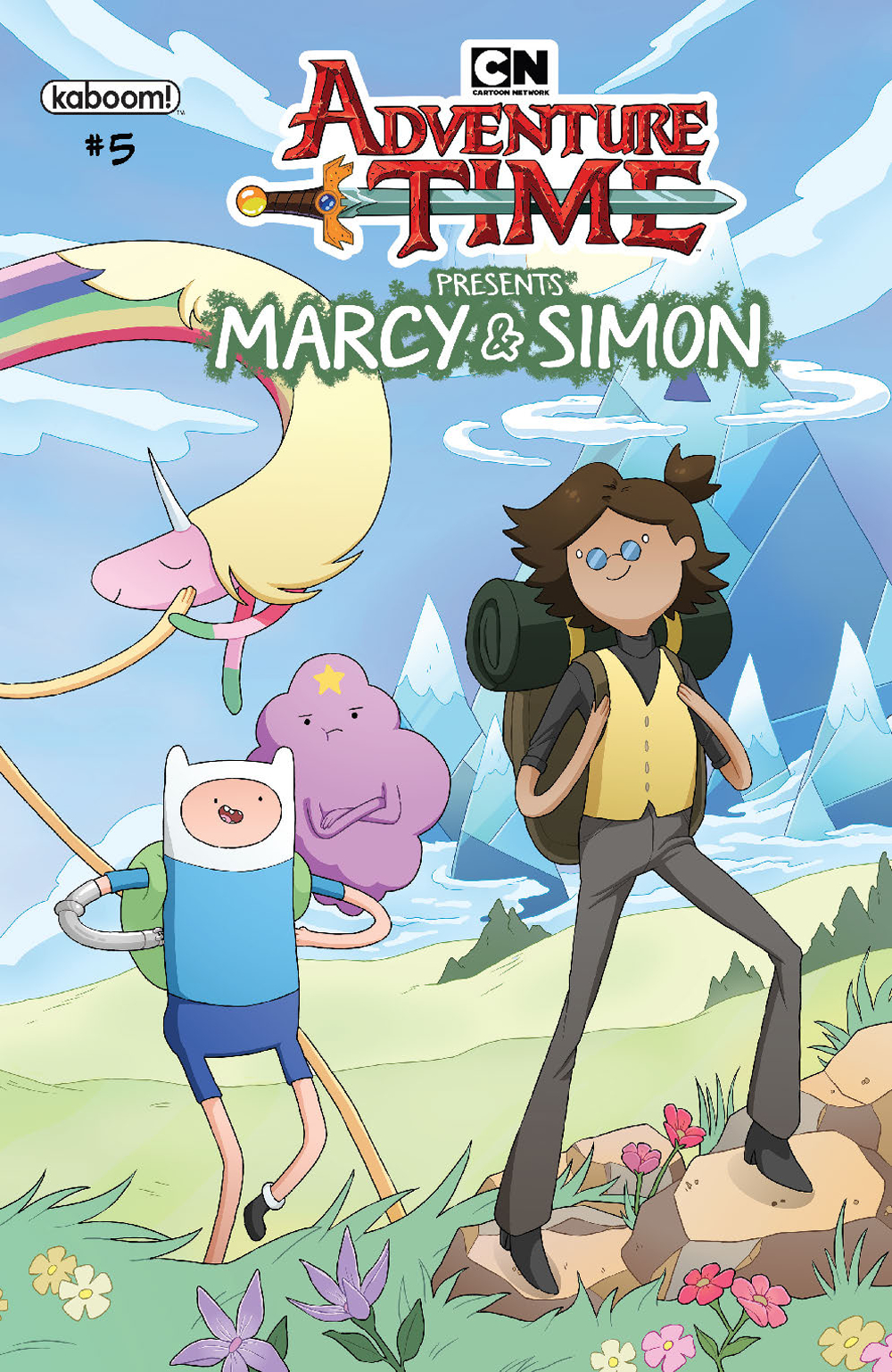 OVER GARDEN WALL HOLLOW TOWN TP MAR191312
(W) Celia Lowenthal (A) Jorge Monlongo (CA) Miguel Mercado
When Greg loses a shoe, Wirt must find a way to replace it, and fast if they want to avoid a repeat of the summer camp splinter incident. Luckily, it fs not long before they stumble upon Hollow Town, a hamlet populated entirely by wooden doll people, where Wirt finds work as a babysitter for the enigmatic Mrs. Clemence. However, the longer they stay in Hollow Town, the more it becomes clear that Hollow Town holds a sinister secret . The Emmy Award-winning series continues further into the Unknown with this brand-new Over the Garden Wall graphic novel. Join writer Celia Lowenthal (Jim Henson 's The Storyteller: Fairies) and artist Jorge Monlongo (Adventure Time Comics) on a new adventure-filled journey with Wirt, Greg, and Beatrice. Collects the complete 5-issue series.
In Shops: Jul 03, 2019
SRP: $14.99
STEVEN UNIVERSE ONGOING TP VOL 05 FIND A WAY MAR191313
(W) Grace Kraft (A) Rii Abrego (CA) Missy Pena
Head on down to Beach City and see what fs shakin f with Steven Universe and the gang! You can check out what happens when Steven introduces Peridot to her first video game and her competitive side completely takes over (seriously, it 's scary), or you can take a trip down memory lane as the Crystal Gems tell the story of building their Beach City home… and how it almost came crashing down. Everywhere you turn, there 's summer fun for everyone! Writer Grace Kraft (Ornithia) and artist Rii Abrego (Rick & Morty) deliver non-stop fun and adventure, expanding the world of Cartoon Network 's hit show Steven Universe. Collects issues Steven Universe. #17-20.
In Shops: Jul 31, 2019
SRP: $14.99
STEVEN UNIVERSE ONGOING #28 MAIN PENA CVR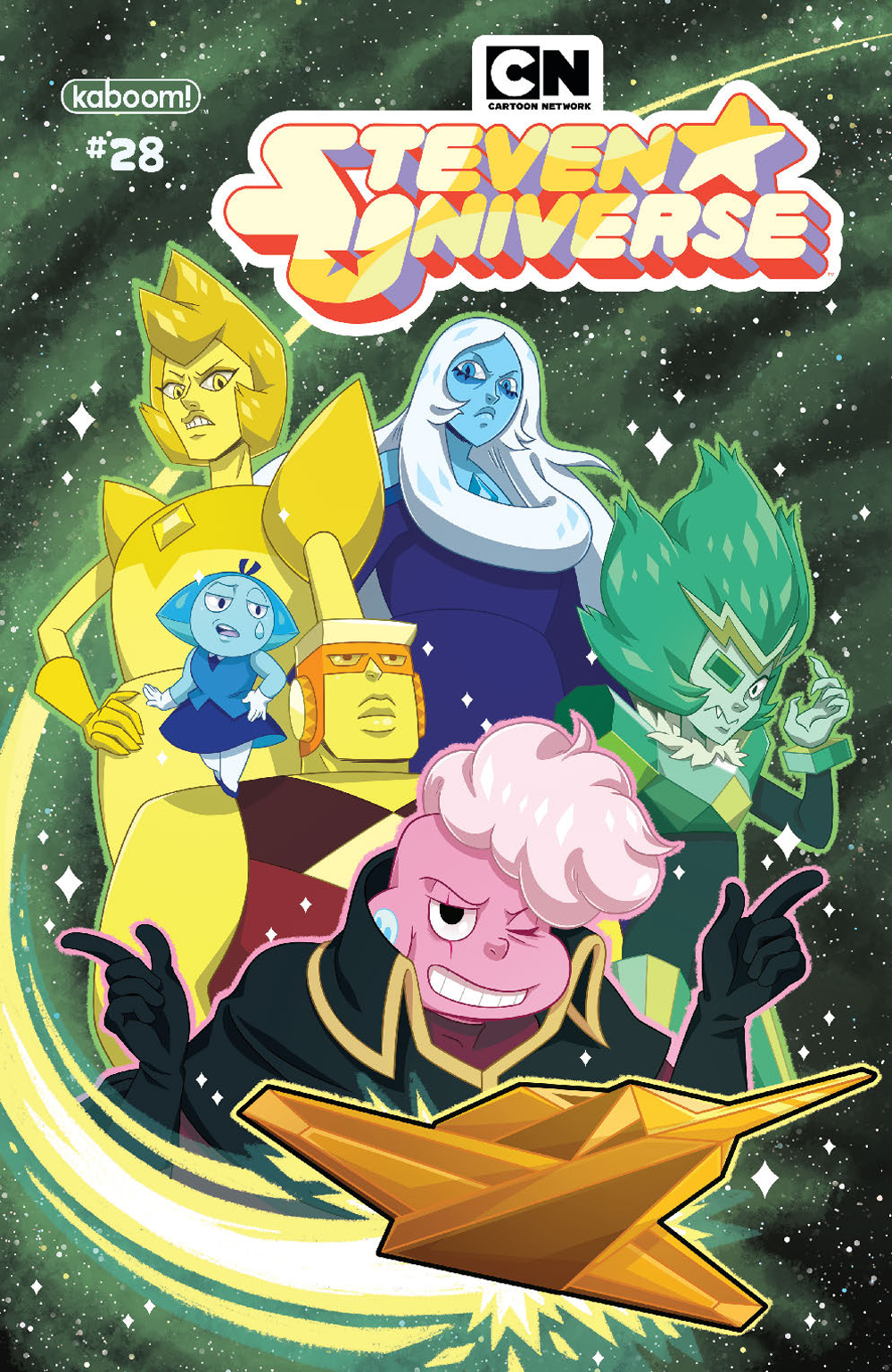 MAR191314
(W) Sarah Graley (A/CA) Missy Pena
When Amethyst has a sad spell, Steven doesn't know how-or even if-he can help. But Steven is not going to let them stop him, he's going to cheer Amethyst up whether she likes it or not!
In Shops: May 29, 2019
SRP: $3.99
STEVEN UNIVERSE ONGOING #28 PREORDER LOUGHRAN VAR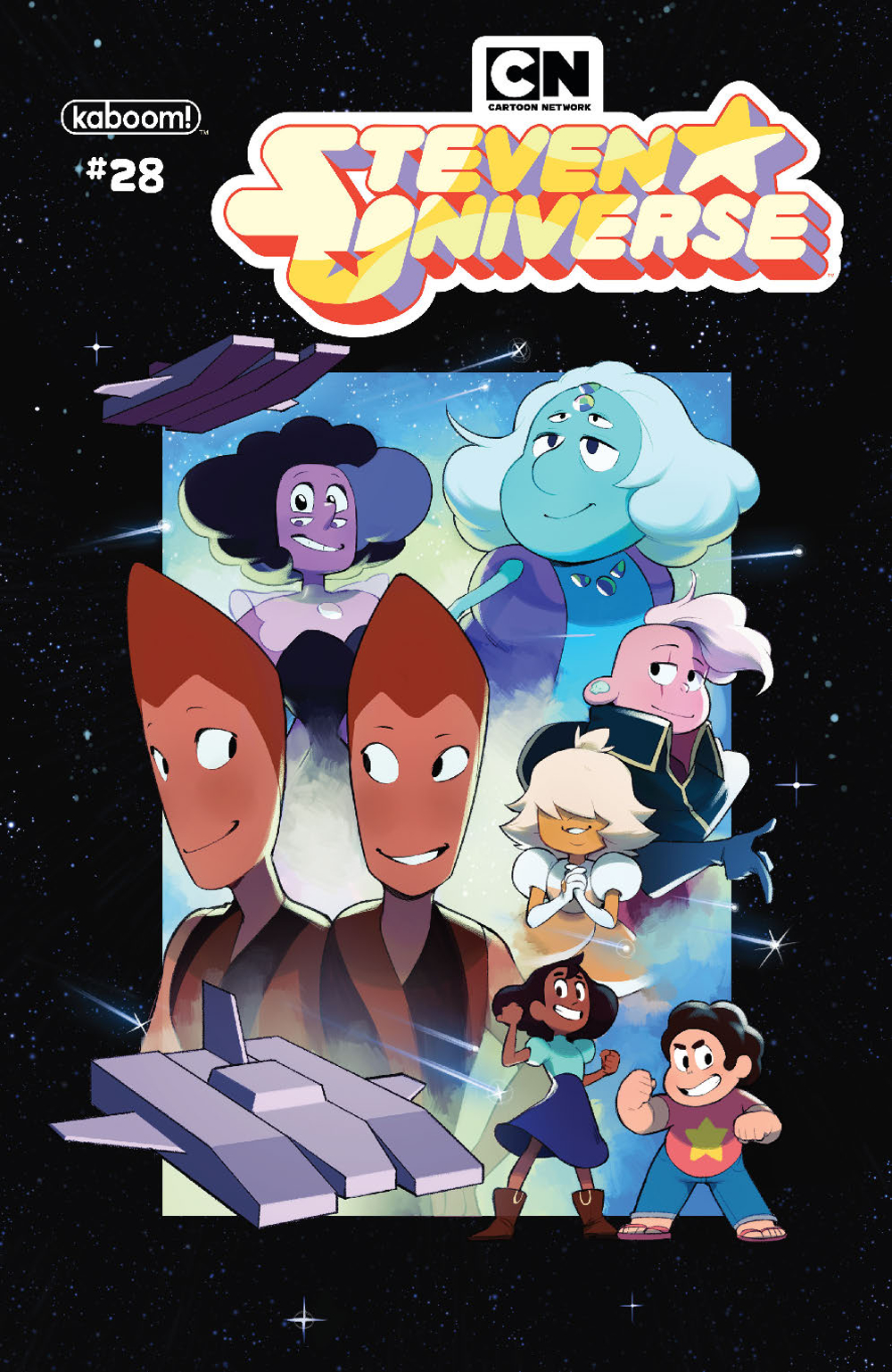 ROCKOS MODERN AFTERLIFE #2 MAIN CVR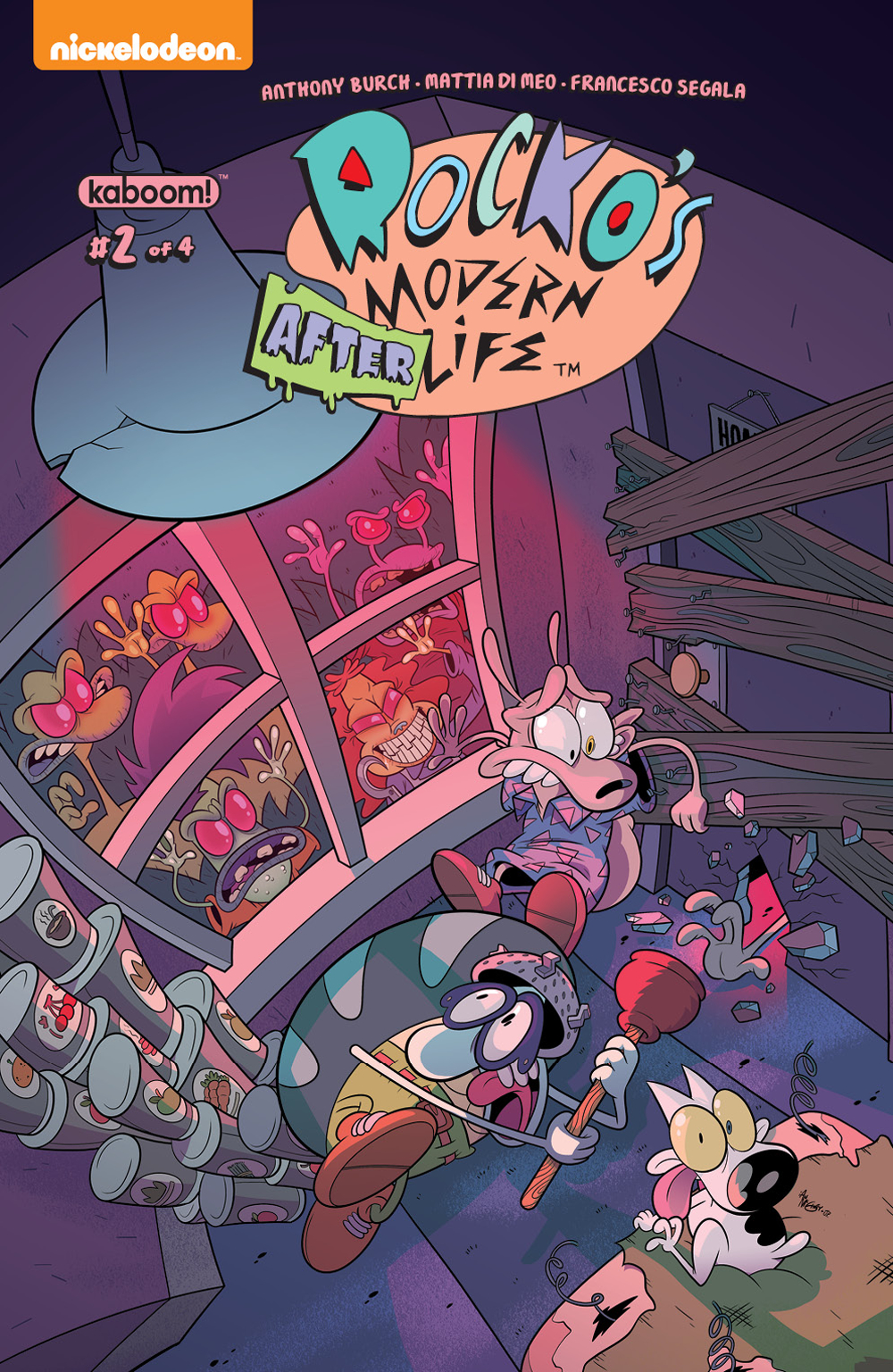 MAR191316
(W) Anthony Burch (CA) Ian McGinty
Rocko and spunky must brave the zombified landscape of O-Town to make it Filburt's house, who has taken up quite a few odd survivalist habits.
In Shops: May 01, 2019
SRP: $3.99
ROCKOS MODERN AFTERLIFE #2 PREORDER MCCORMICK VAR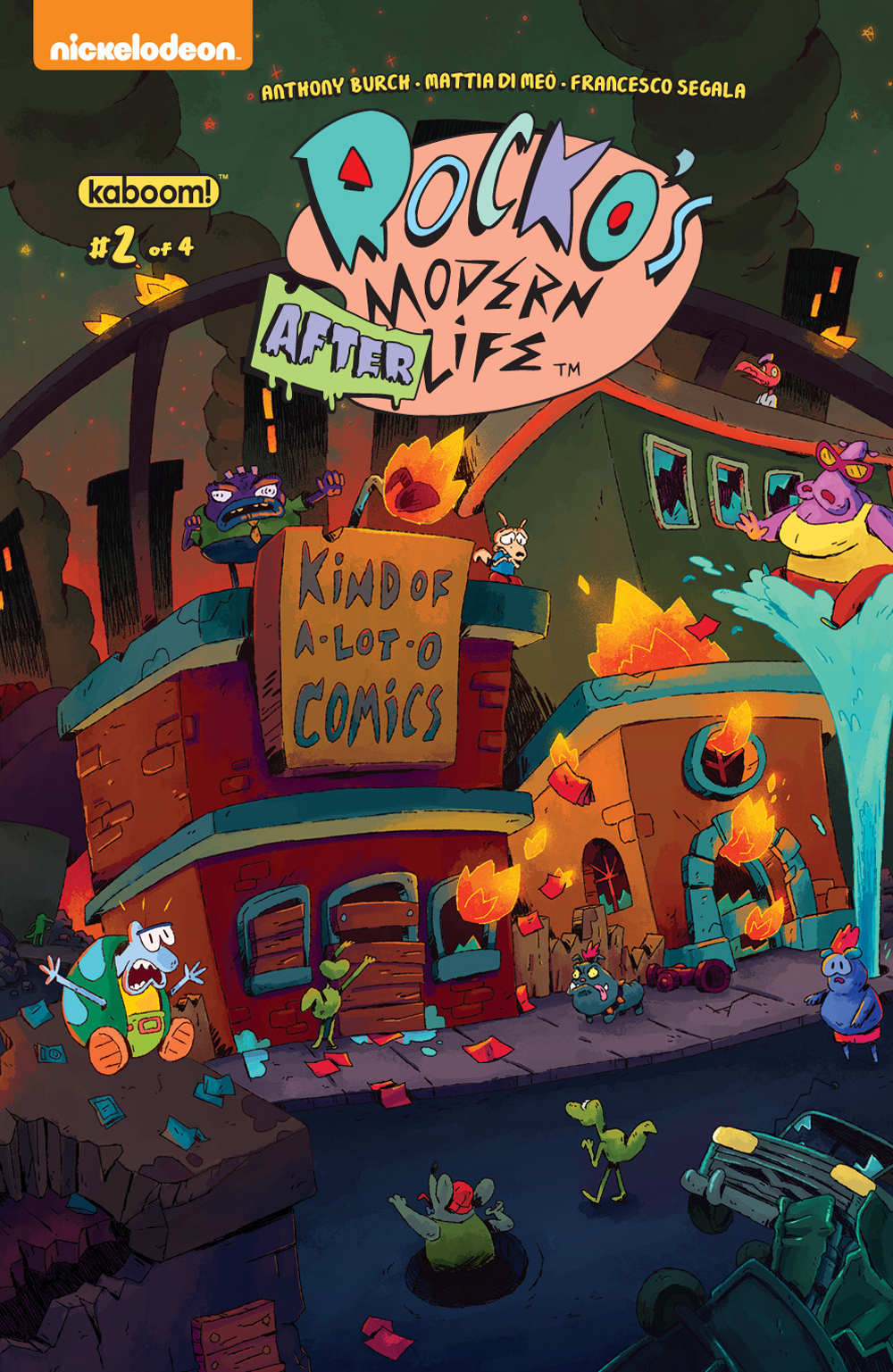 ---
---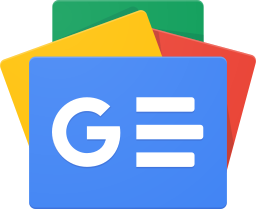 Stay up-to-date and support the site by following Bleeding Cool on Google News today!