Lifespanners Postponed From AfterShock Comics As They Seek A Replacement Artist (UPDATE)
This is how it was sold in. Lifespanners from Tim Seeley and Gus Storm, to be published by AfterShock Comics in July.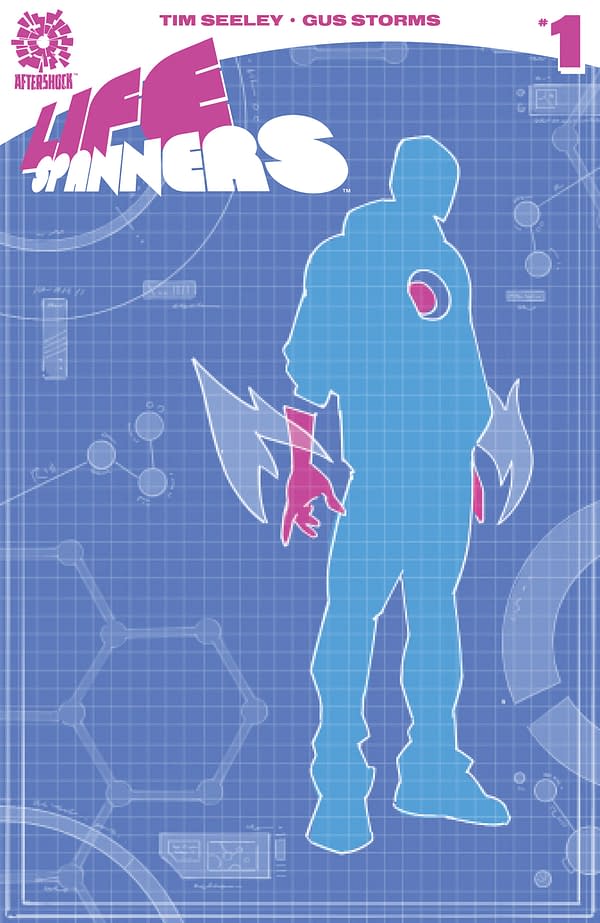 In the near future, a super-powered teenage girl wipes the heavily disputed Old City of Jerusalem off the face of the earth. Now, in the politically charged world of the "Lady Last Word Incident", a click-bait headline writing "journalist" holds the key to a med-tech conspiracy that could allow people to buy superpowers at the cost of shortening their lifespan. A sci-fi superhuman epic from the writer of Revival, Grayson Hack/Slash, and the artist of EGOs and Legion of Super-Heroes!
But July has come and gone with no sign.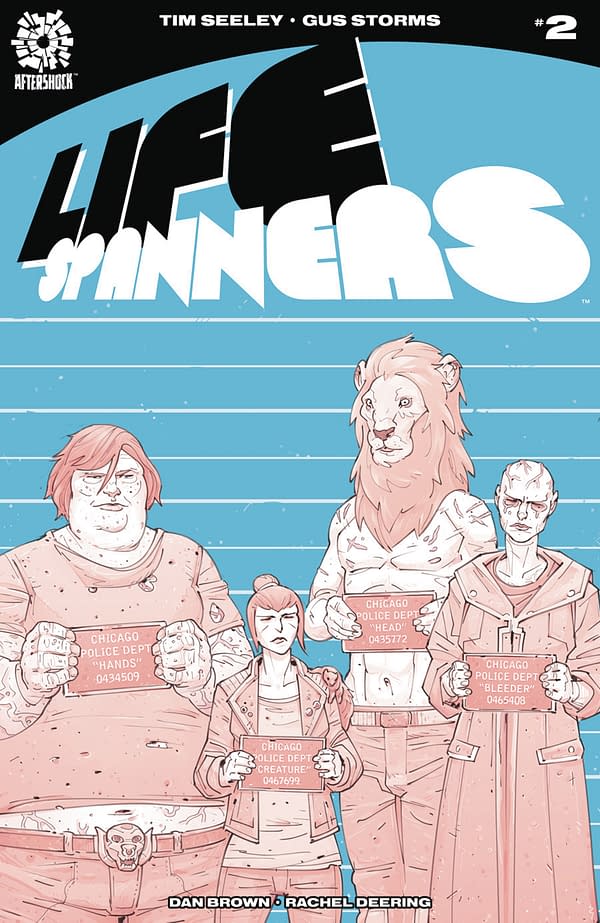 Reporter Kennedy Avis has just BECOME the biggest story of the news cycle, and she's on the run from a group of early adopters with funky superhuman powers. Can the man sent to kill her, save her?
All with have are solicitations for the first three issues and covers.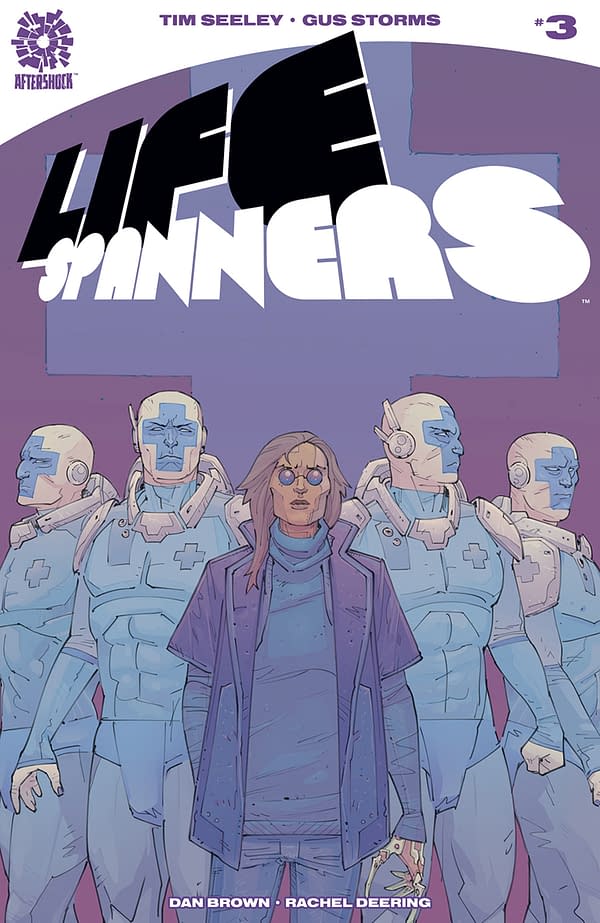 Reporter Kennedy Avis has become the story, and she's on the run from a squad of med-tech cyborg killers who want an exclusive exclusive rights. Her only chance is to accept protection from a superhuman bodyguard, who also happens to be dead set on getting her final word… set to be assigned to kill her.
And now AfterShock has told retailers that the book is cancelled and the website says that it is now rescheduled for last year.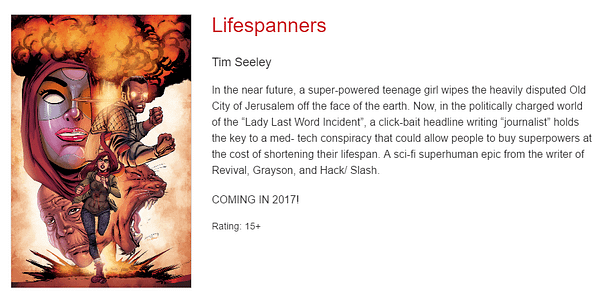 Tim Seeley tells us,
https://twitter.com/HackinTimSeeley/status/759043437031149568
Gus did not return e-mails…
UPDATE: Gus got in tough to say,
Hey Rich, the fact of the matter is I had to pull out to deal with some unavoidable personal matters, though I felt terrible about it. I was super excited to work with Seeley, I'm a fan, and AfterShock is cool, but I'm sure they'll find someone excellent to continue what was a very compelling script and series-premise.