The second volume of Gene Ha's Mae commences, its first volume is released in a collected edition, and Joe Flood and Dave Scheidt kick off a new series called Cellies, all from Lion Forge this June. Full solicit text below.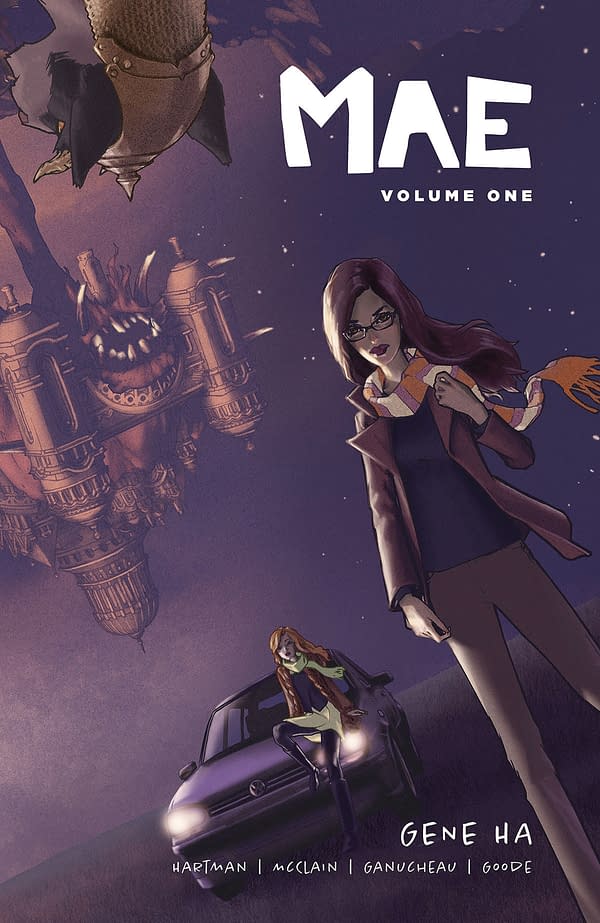 APR181631
MAE TP VOL 01
(W/A/CA) Gene Ha
Mae's beloved older sister Abbie has been missing for years. But no one could have imagined the truth??that she'd disappeared into a world of epic fantasy. That is, until she returns. (STL080419)
SC, 136pgs, FC SRP: $14.99
APR181632
MAE VOL 2 #1
(W/A/CA) Gene Ha
Mae, Abbie and Kvido have nearly escaped death countless times, but that won't stop them from taking on the Zemetrasi to rescue their father. When they stumble across Petra Stoneheart, an old friend of Abbie's, Mae starts to learn more about the unfamiliar world she's followed Abbie through and about the sister she's been separated from for years. (STL084642)
32pgs, FC SRP: $3.99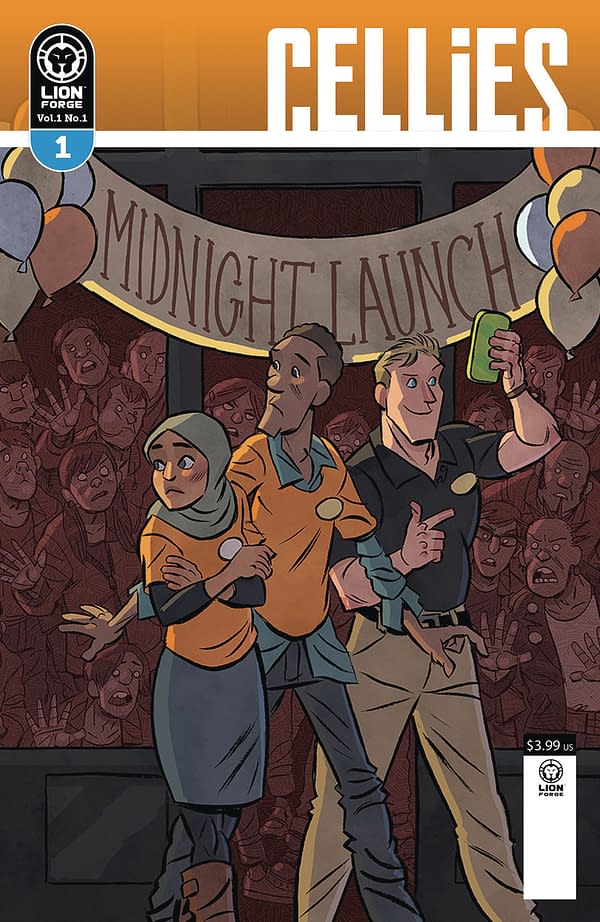 APR181633
CELLIES #1
(W) Joe Flood, Dave Scheidt
The newest cell phone, the Sanstar 6, is being released at midnight. The line for the latest and greatest phone is stacked out the door. When the midnight release doesn't go as planned, the staff at Jog Mobile must figure out how to keep the impatient crowd from becoming an angry mob. (STL082160)
7×10, 32pgs, FC SRP: $3.99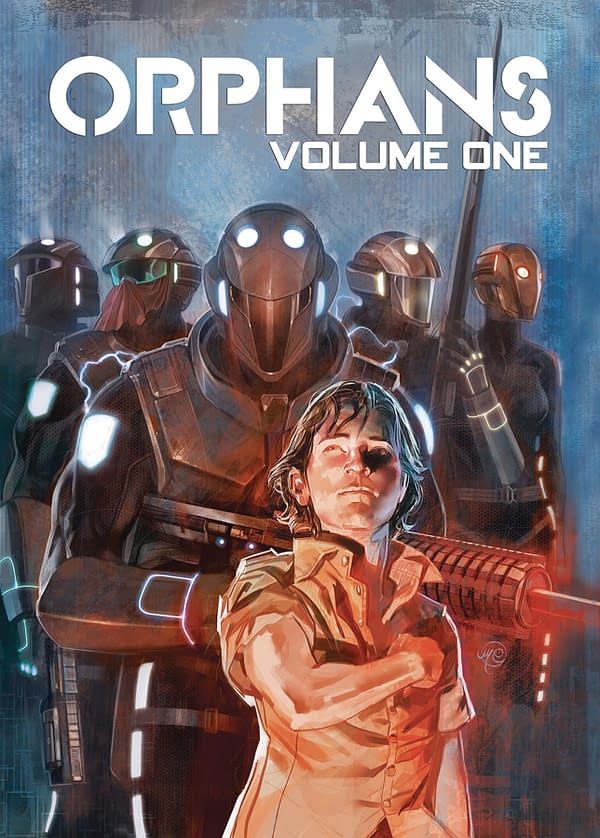 APR181634
ORPHANS GN VOL 01
(W) Roberto Recchioni (A/CA) Emiliano Mammucari
After a devastating attack from distant space leaves a large portion of Earth's population in terror and ruin, a band of children are groomed into a unit of perfect soldiers sent to the distant, hostile planet to avert another horrific attack. But when they arrive, they discover dark secrets that Earth governments would prefer remain secret . . . (STL077870)
SC, 7×10, 352pgs, FC SRP: $19.99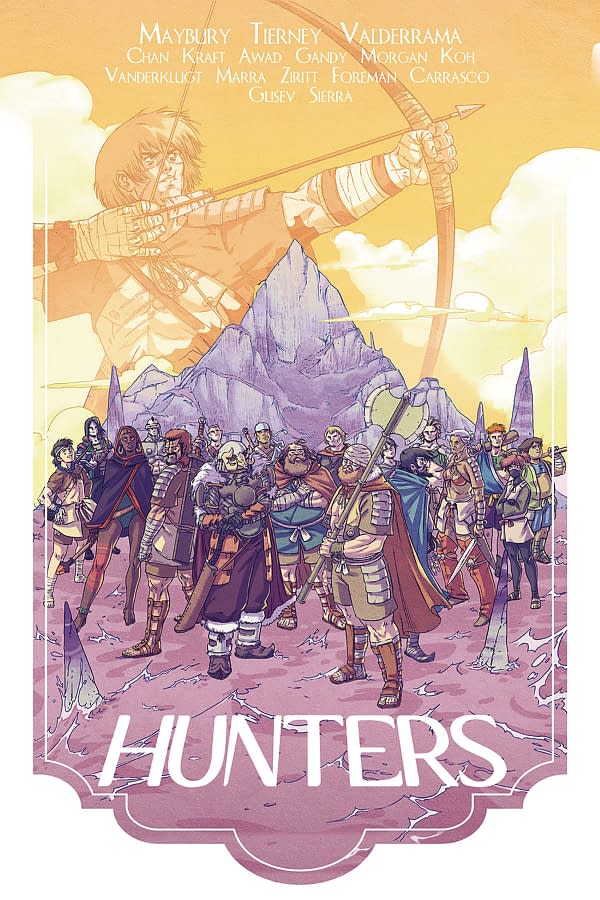 APR181635
HUNTERS TP
(W) Josh Tierney (A) Various
Famed warrior Azarias has gathered a small army of varied adventurers on a quest to gather the dust of a distant island god in order to save the life of their king. Along the way, they encounter numerous beasts and monsters all in the process of gathering artifacts necessary to locate the island god before ultimately defeating it. (STL077865)
SC, 6×9, 232pgs, FC SRP: $19.99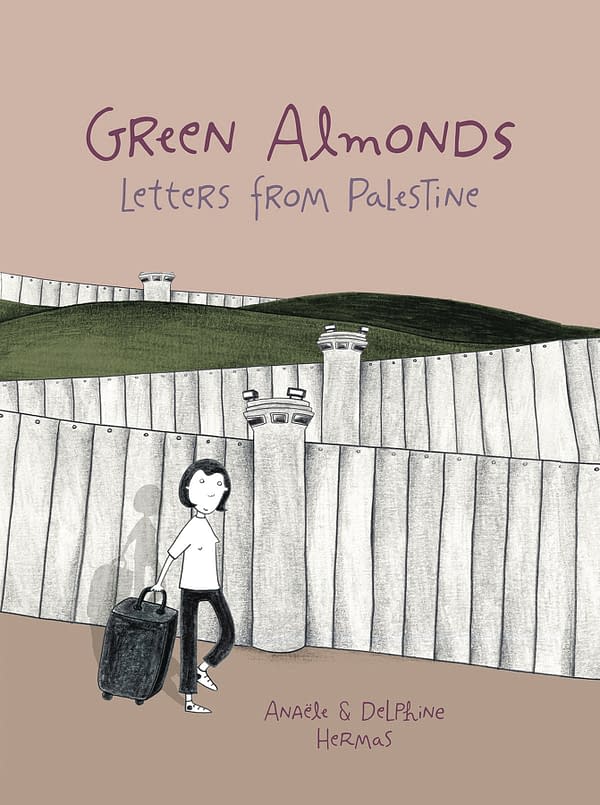 APR181636
GREEN ALMONDS LETTERS FROM PALESTINE GN
(W) Anaele Hermans (A/CA) Delphine Hermans
A graphic novel of two sisters and their correspondence from Palestine to Belgium. Green Almonds: Letters from Palestine is a personal look into a complex reality, through the prism of the experience of a young woman writing letters to her sister about her feelings and adventures in the occupied territories. (STL077863)
SC, 7×9, 152pgs, FC SRP: $19.99
APR181637
INFINITY 8 HC VOL 01 LOVE AND MUMMIES
(W) Lewis Trondheim, Zep (A) Dominique Bertail
A far?out, pulpy, sci?fi series of parallel adventures by some of the most popular creators in France, in the tongue?in?cheek tradition of the original Heavy Metal, but for a new generation. Eight different 3?issue miniseries/hardcover collections, all by a different creative team, led by legendary Lewis Trondheim and Olivier Vatine. (STL077867)
SC, 104pgs, FC SRP: $19.99
Enjoyed this article? Share it!