Bleeding Cool pointed out how a number of comic book stores had been selling next week's comics a week early, possibly out of confusion and ignorance rather than any attempt to get one up on their competitors.
We pointed out one tiny spoiler from Action Comics #1006 that may have certain implications for both the Superman and Batman titles…
Well here's one from Heroes In Crisis #4 that also involves Lois Lane.
You may recall how it was Lois Lane who revealed to the world that Clark Kent was Superman in a fairly misguided attempt to save him from the attention of by removing the threat of blackmail. That plot was first revealed on Free Comic Book Day's glimpse into the future and then properly revealed by Gene Luen Yang and John Romita Jr in Superman Vol 3 #43 back in 2015.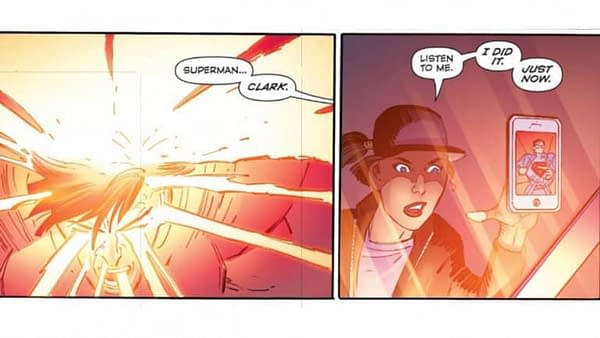 Recently in Action Comics by Brian Bendis and Ryan Sook, we have seen Lois Lane seemingly doing something similar. Writing sime kind of tell-all book about her life with Superman. Possibly to allow her son Jonathan Clark to live openly as Superboy?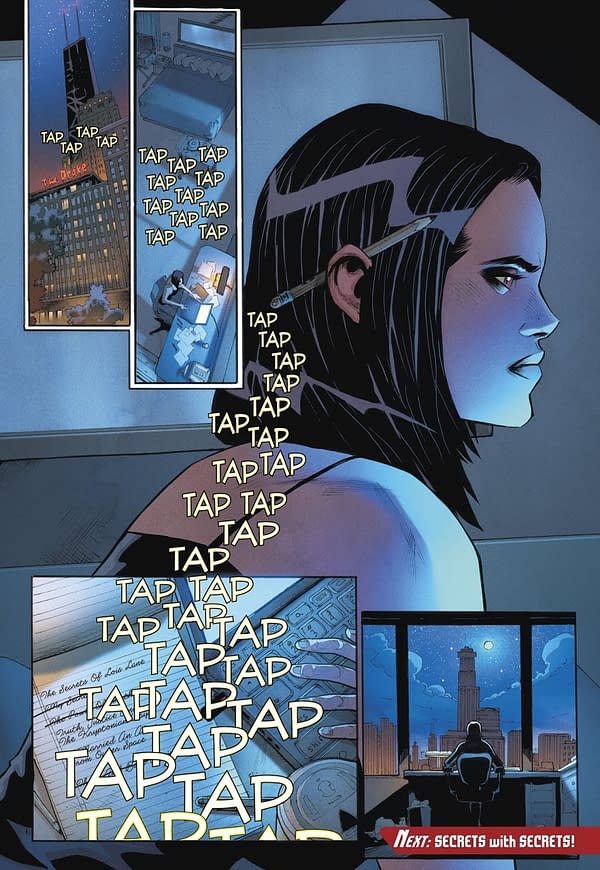 She does love a spoiler.
Anyway, Lois Lane's desire to expose any story no matter what continues in Heroes In Crisis #4. We have seen her receiving videos of testimonies from Sanctuary as part of her job at the Daily Planet.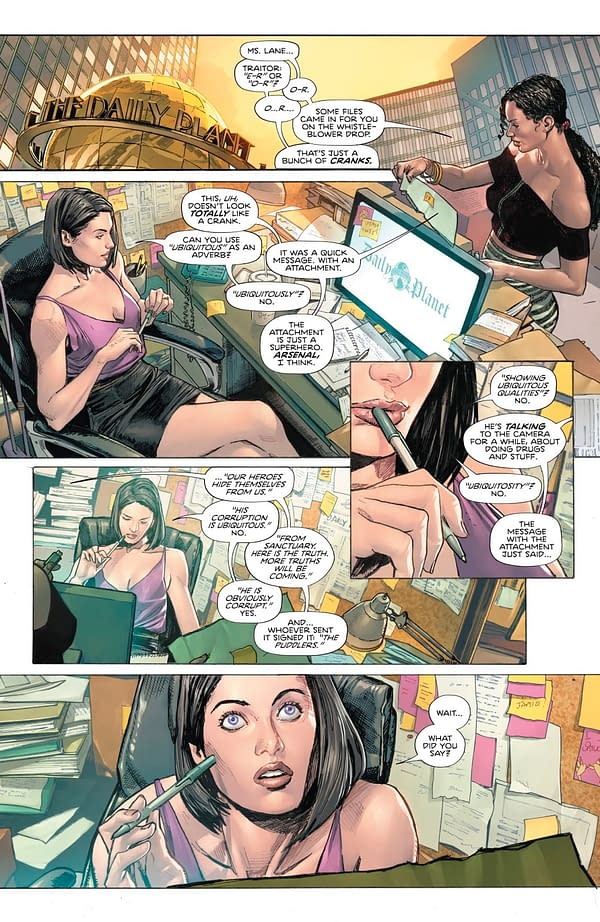 The Puddlers were referenced in the graffiti above the dead Sanctuary robots in Heroes In Crisis.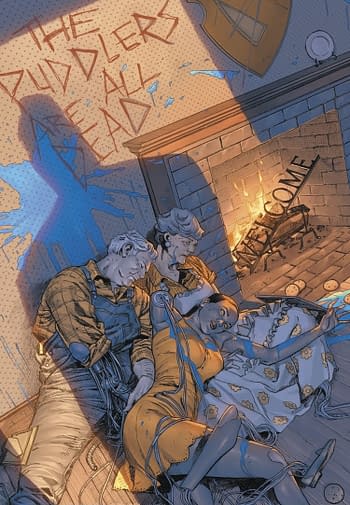 As we pointed out, puddlers are part of the process of refining iron…
Anyway, back to Heroes In Crisis #4. More video testimonies have arrived to Lois Lane, Superman tells Batman and Wonder Woman that this has been happening, but he didn't tell them to protect Lois' journalistic integrity,
And the only reason he's telling them now is that just Lois ran the story, exposing Sanctuary to the world, thirty-five seconds ago.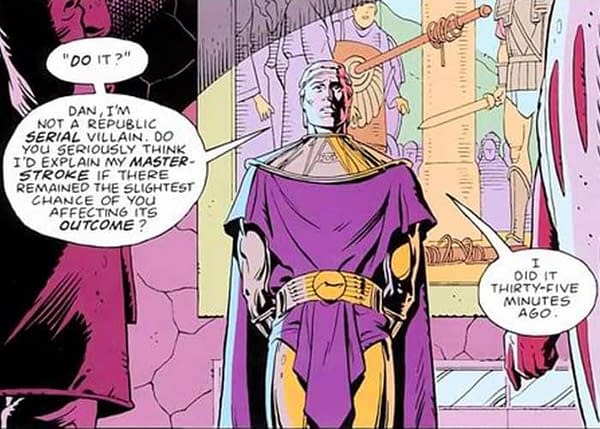 Looks like Tom King is doing Watchmen again…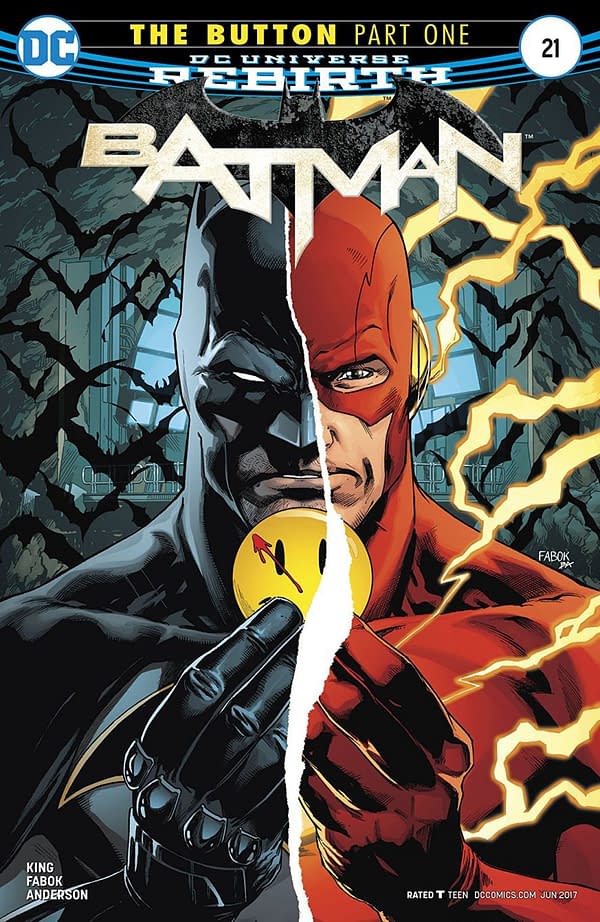 HEROES IN CRISIS #4 (OF 9) VAR ED
(W) Tom King (A) Clay Mann (CA) Ryan Sook
Wonder Woman versus…Booster Gold?! Diana finds out the hard way that Booster can be a formidable opponent when his back's against the wall. Of course, being the prime suspect in a superhero massacre and exposing a secret trauma hospital for metahumans will do just that. Meanwhile, Batman and the Flash combine their detective skills to investigate what went awry at Sanctuary and uncover a serious glitch in the system-not to mention an explosive, spoiler-ific secret!  In Shops: Jan 02, 2019
SRP: $3.99
Enjoyed this article? Share it!