Today's Major X #5 Makes Uncanny X-Men #201 Even Weirder (Major Spoilers)
Remember Uncanny X-Men #201? By Chris Claremont, Rick Leonardi and Whilce Portacio? It featured Cyclops meeting his son for the first time, having it all out with his wife Madelyne Pryor and then being forced off the X-Men team after losing in battle with Storm. Years later, it would be reinterpreted as it was revealed that Cable, created by Louise Simonson and Rob Liefeld, was actually Nathan Summers, all grown up, coming back from the far future. This set in motion a whole load of weird continuity-based storylines to justify this revelation, and retconning so much or what was once written in stone.
Rob Liefeld asked Marvel to hold his strawberry daiquiri. In today's Major X #5 – after previously revealing that Major X is the son of Cable from another timeline…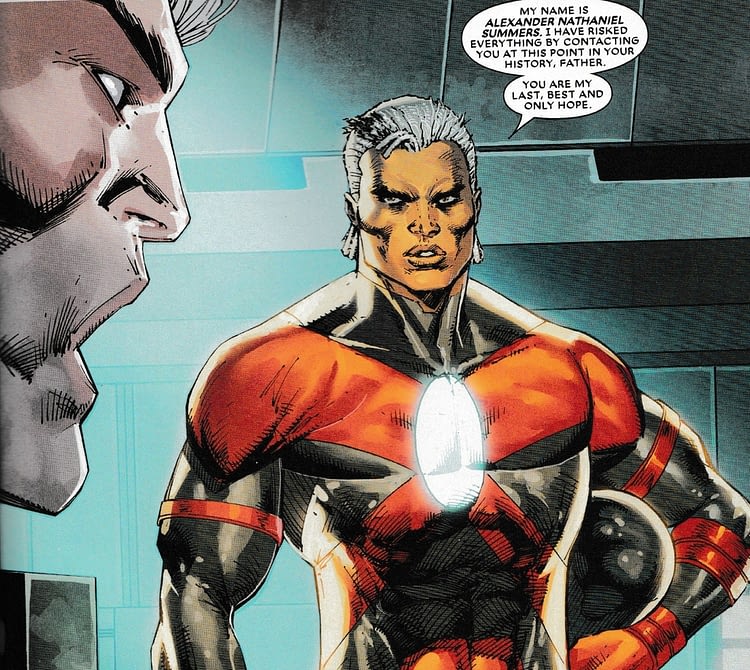 …we get to see the other side of that equation.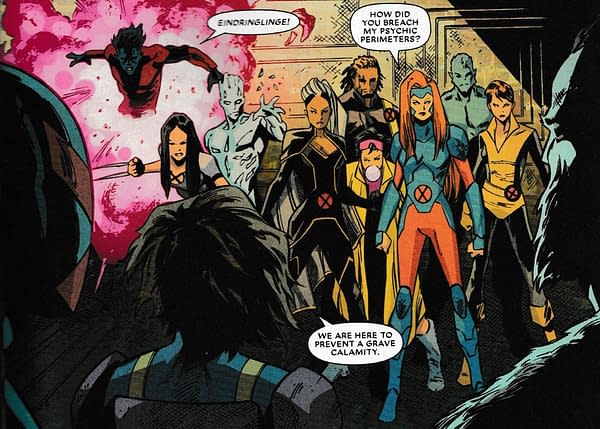 And discover just who his mother is. On another timeline, of course.
Which means Storm and Cable gone down to it, to create Major X. Which makes this kind of scene from Uncanny X-Men #201 even weirder than it has already gotten over the years.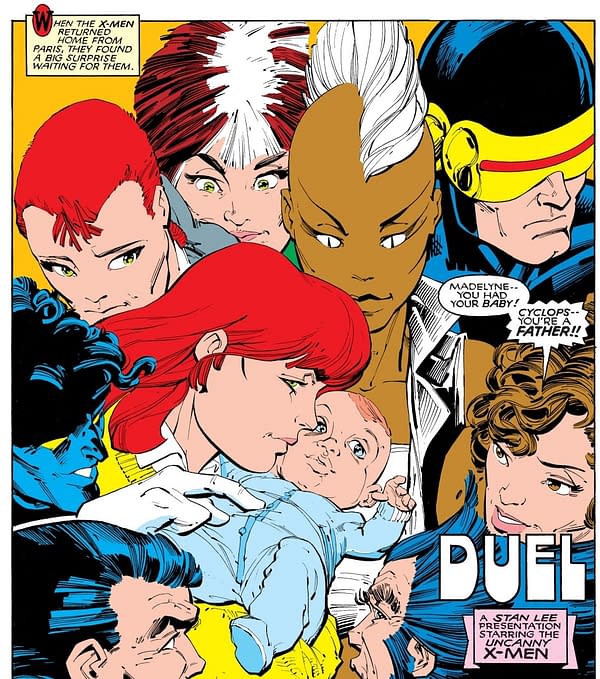 And this one.

As for this… yeah, I really don't know where to look right now.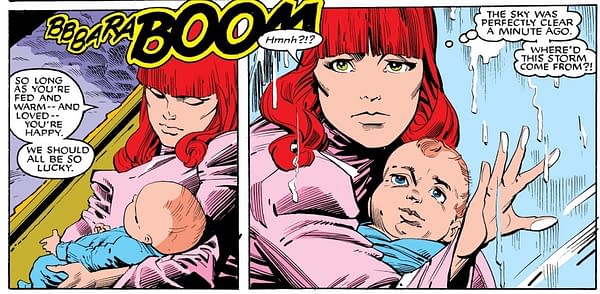 Of course we have been this way before, first suggeste by Warren Ellis…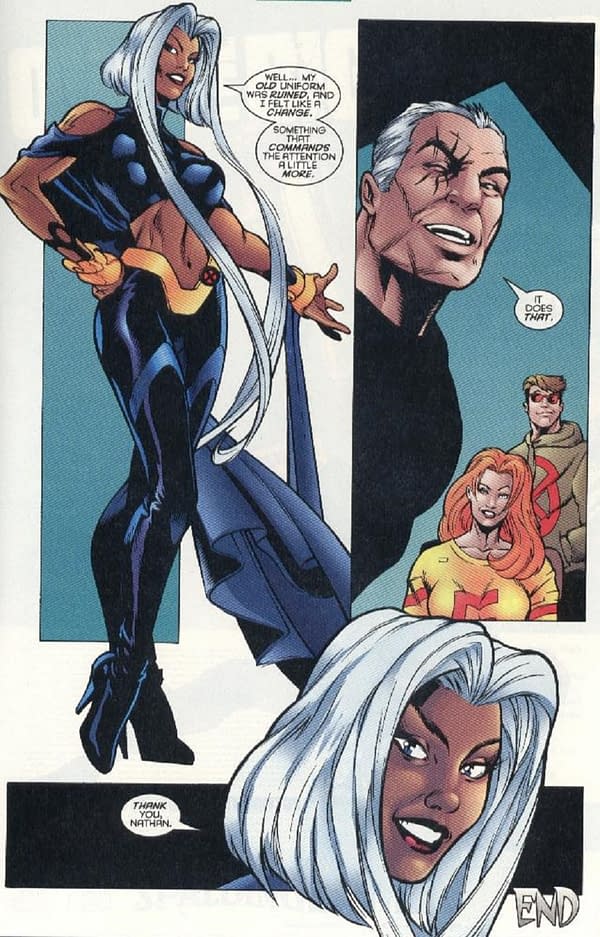 Then picked up courtesy of Jeph Loeb, one of Rob's former creative partners.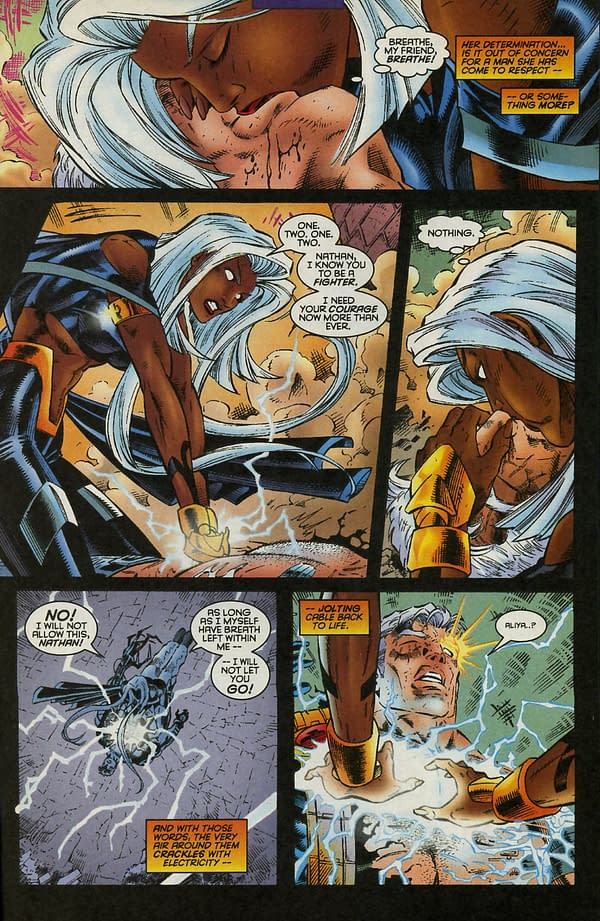 A possibility that never quite happened…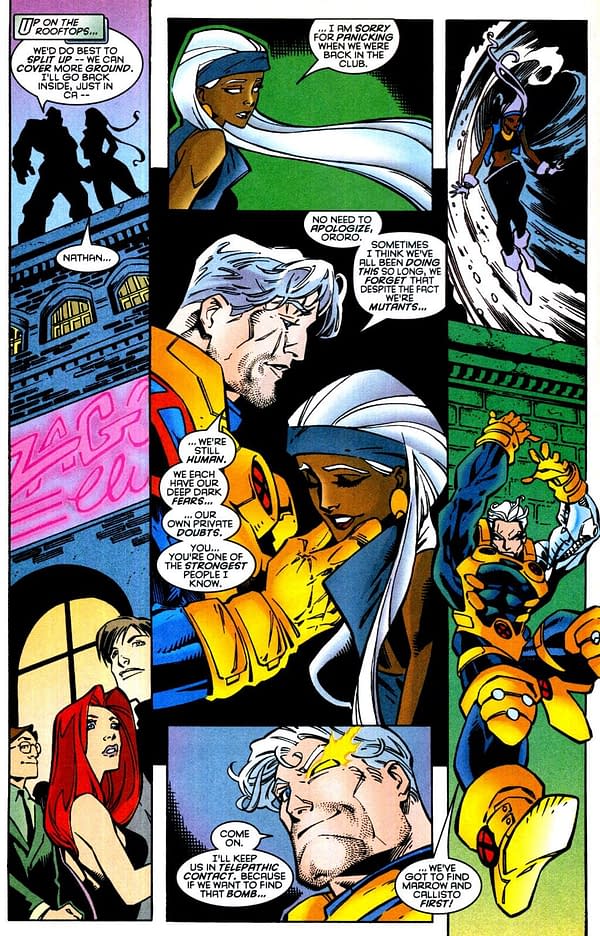 Could this be where things changed in the Major's version of reality? Maybe in the final issue in July, we'll discover why he looks so much like Judge Dredd?
MAJOR X #5 (OF 6)
(W) Rob Liefeld (A) Brent Peeples (CA) Rob Liefeld
The conclusion of a tale almost 30 years in the making – the fate of the X-Istance! The rise of the X-Ential! And the full identity of Major X himself!
Rated T+In Shops: Jun 12, 2019
SRP: $3.99