Malcolm Barrett, David Walker & More Head The Rent Party Online Con
From 11 AM-2 PM on May 30th, quarantined fans will be treated to a different kind of comic book convention with
The Rent Party
.
A music-fueled, urban-themed celebration featuring the all-stars of Black comix, cosplay, music, and entertainment. This online-only event is organized and headlined by NERDSoul, 133Art, Legends Press, and the Operative Network, and admission is free.
First reported on
Black Sci-Fi.com
, the event follows indirectly in the tradition of the 1960s and 1970s fundraisers held in apartments and private homes.
"I felt like a moment where everyone was available," McGowan said of the reasons for doing the event. "Terrible things disrupted the way we all live our lives but had also made us collectively available and accessible in an unprecedented way. We decided to have a convention that spoke to a tradition with our community when dealing with difficulty or tragedy, trying to solve a problem while keeping things light."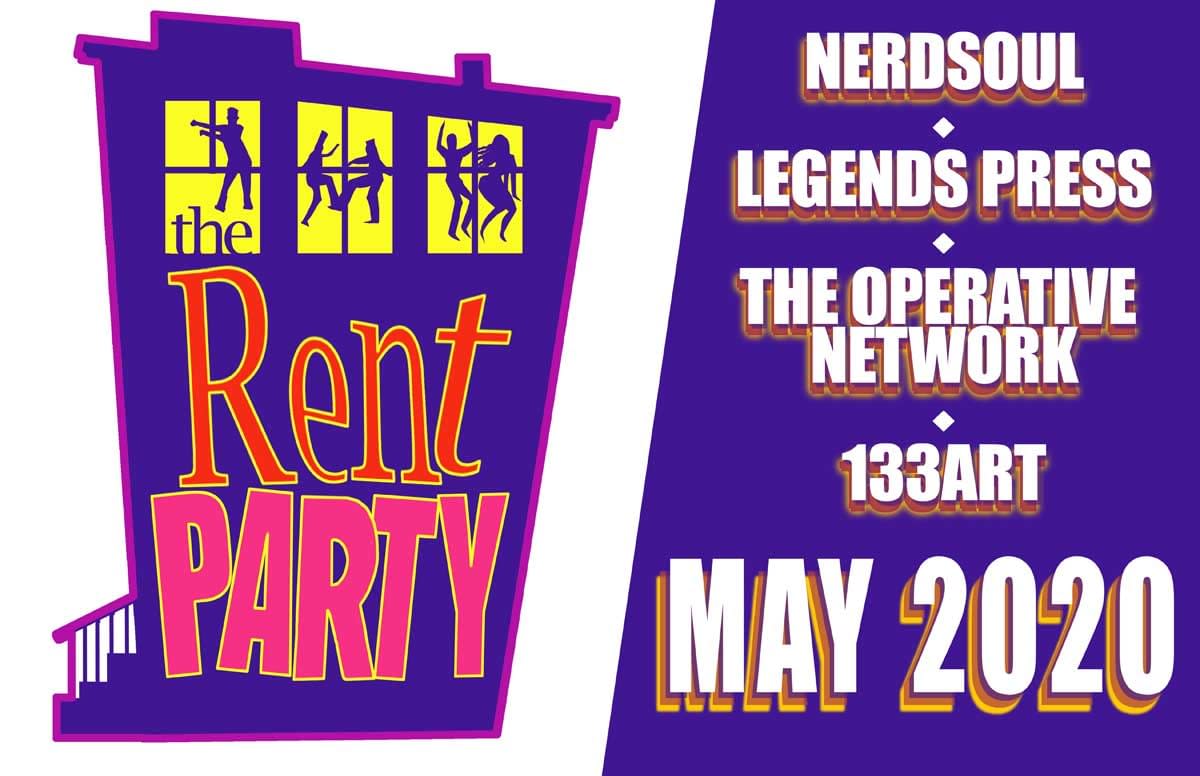 The Rent Party panel lineup includes …
Being Independent: Maintaining Creative Output, Branding, and Finding Your Audience: Guests include Victor Dandridge, Stranger Comics' Sebastian Jones, 133Art's Jason Reeves, Legends Press' Quinn McGowan, NERDSoul's Michael Young the 2nd, writer Hannibal Tabu, artist Takeia Marie and writer Dedren Snead.
Operating in Quarantine: Guests include actor Malcolm Barrett, TV & comics writer Brandon Easton, Twitch broadcaster Solar Greye, educator John Jennings, cosplayer Ninja Yoyo, commentator & journalist Karama Horne, and cartoonist Chuck Collins.
Indie Storytime: Bitter Root with writer David Walker
Music: The Slept-On Characters Cypher: This once in a lifetime socially distant rap circle, sponsored by Aspen Comics editor Vince Hernandez' Kickstarter blockbuster Siria: Underground Pimp Hustla includes verses from Malcolm Barrett, Kielen King, and Mars Era, winner of Hernandez' Lord of the Mic: LA competition.
Tabu will also be mixing music from producers Paragon, Arckatron, and others during live draw segments and commercial breaks.
"What other convention you know got a DJ?" McGowan asked.