Comics Meet Hip-Hop as Vince Hernandez Sponsors Lord of the Mic: LA MC Battle
While many enjoyed a long weekend in honor of a slain civil rights leader, one group of comics and music professionals gathered to establish supremacy and have fun while celebrating a major accomplishment.
Long time Aspen comics editor Vince Hernandez blew the doors off of the Kickstarter campaign for his supernatural hip-hop themed comic, Siria: Underworld Pimp Hustla, raising more than $25,000 off of a $2,000 goal. To celebrate the launch of this highly anticipated new work, Hernandez decided to sponsor a hip-hop battle in the spirit of the music he loved in his formative years.
"I grew up on hip hop, it influenced me in making Siria," Hernandez said. "I really wanted to do something to celebrate the culture and bring back some of what I loved about hip hop for LA."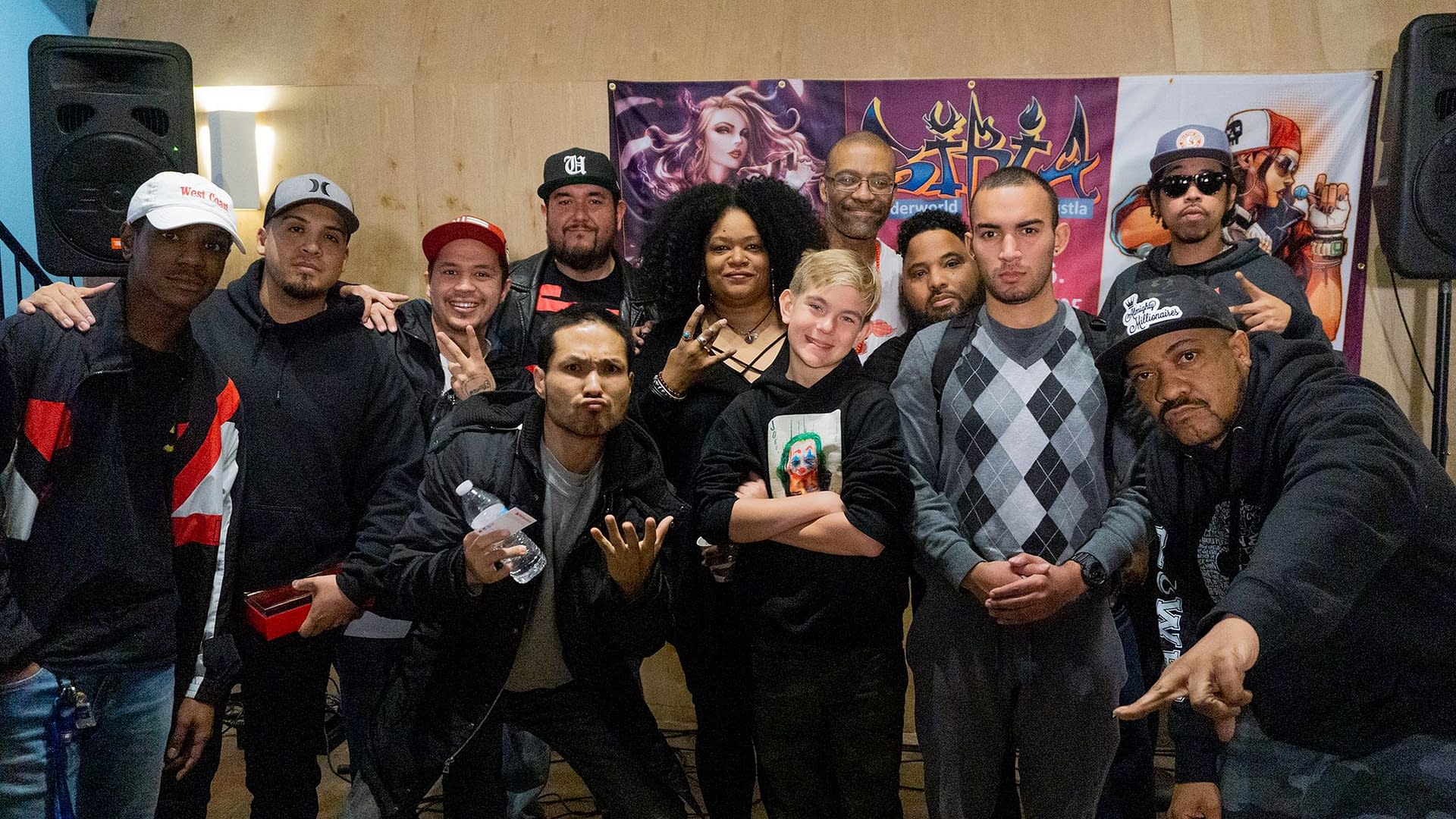 Hernandez join forces with online gadfly and 2019 County of Los Angeles Cultural Trailblazer Hannibal Tabu to produce an event that would have credibility and hip-hop community and entertainment value for all. Tabu spent more than a decade writing hip-hop journalism for publications like Vibe, the Source, Rap Pages, and even MTV Online through the heady 1990s and the turn of the century. He called on some old friends he knew were unimpeachable.
"I got to the Good Life in 1992," Tabu said, "seeing amazing musicians like Jurassic 5 back when they were Rebels of Rhythm and Unity Committee, seeing Skee-Lo come up with the chorus to 'I Wish' in a freestyle. One of the people that literally everybody respected was Ellay Khule the Rifleman. His lyrical dexterity, the clarity of his diction, the creativity he brings to the table, he's amazing. I asked him to be a judge because I knew he knows rhyming and battling better than almost anyone. DJ Monalisa has been spinning for fifteen years and was at Wild Pitch and working in the industry even before that, so she was a no brainer. Then, James Mathis the 3rd was my classmate at USC, and has been the voice of the video game and animated Black Panther for years. He knows how voices should sound, the quality of them, and growing up in Brooklyn, he saw a lot of hip hop. With them as judges, I knew this would be the real deal."
On the day of the event, nine emcees showed up to battle for the title. After a number of contentious and spirited rounds, many referencing comic book properties, two emcees emerged:
High Sunday
from Los Angeles' South Bay and
Mars Era
from the San Fernando Valley. Their battle ended in a tie, according to the judges' scores, so they had to come back for a sudden death extra round. The crowd delighted and roared at each spirited rhyming couplet until finally, Mars Era was declared the winner, claiming the $500 cash prize.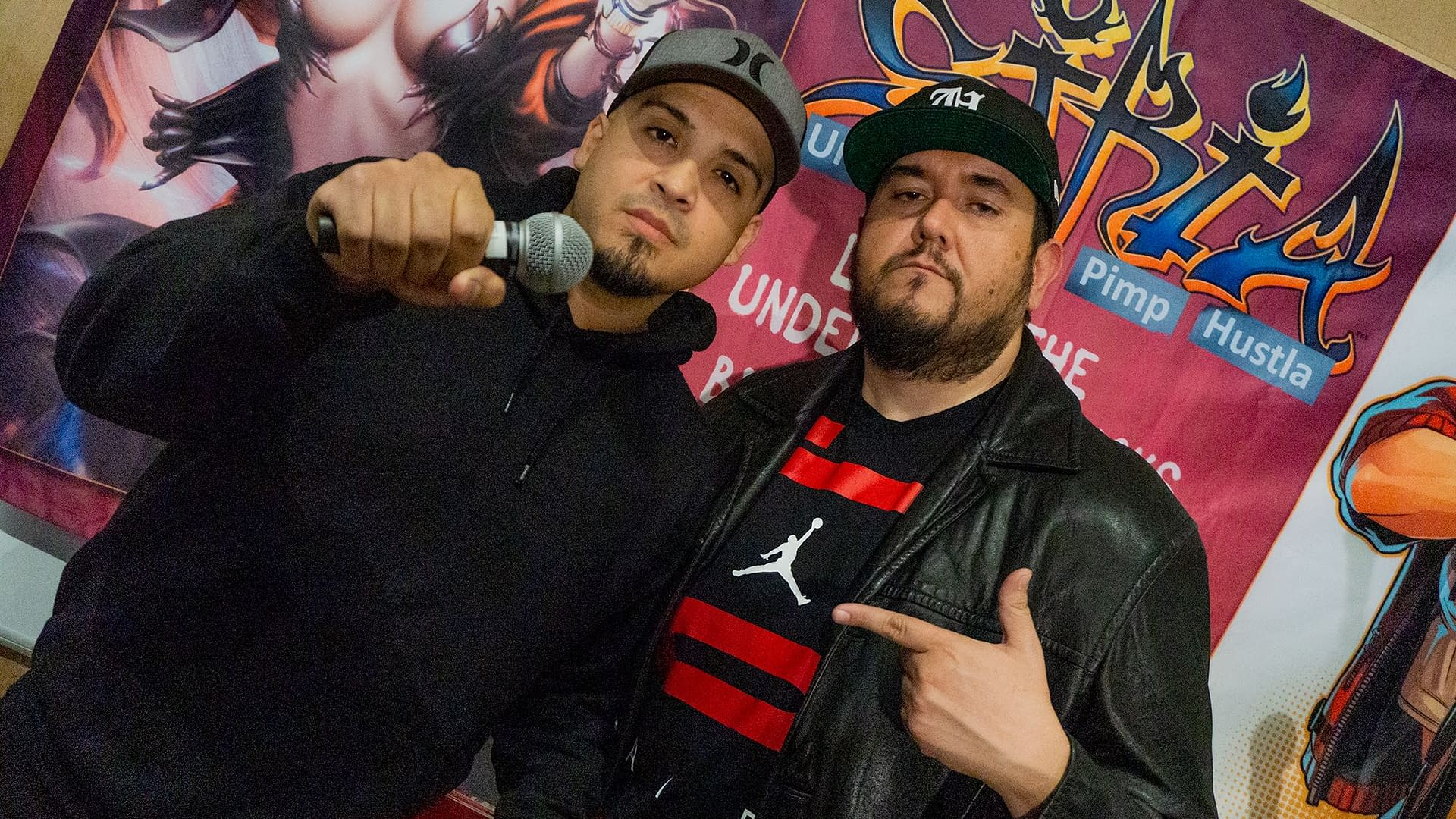 Mars Era spoke about the passing of his grandparents, one two weeks before and one two months before that, as his motivation to improve his craft and achieve this victory.
Hernandez promised that there would be a full video of the entire event due online in a few weeks, and there are rumors that this event may not be the only one of its kind.