Marauders vs Excalibur in a Dawn of X Wave One Wolverine's Weiner X-Pick of the Week Showdown
Excalibur and Marauders, the two best books of the Dawn of X by our reckoning, each holding three Wolverine's Weiner X-Pick of the Week awards, tied for the most of any Dawn of X series. They've gone head-to-head before, with Marauders #2 beating Excalibur #2 and Excalibur #3 beating Marauders #3. Gwenpool Strikes Back beat the fourth issue of both, and the first and fifth issues of each won their respective weeks. This week, Excalibur and Marauders go head-to-head again as both wrap up their initial storylines. Which will come out on top…?
---
Sworn to sell comics for Marvel executives who feared and hated the fact that Fox owned their movie rights, The Uncanny X-Men suffered great indignities, but thanks to a corporate merger and a line-wide relaunch, the X-Men can finally get back to doing what they do best: being objectively the best franchise in all of comics.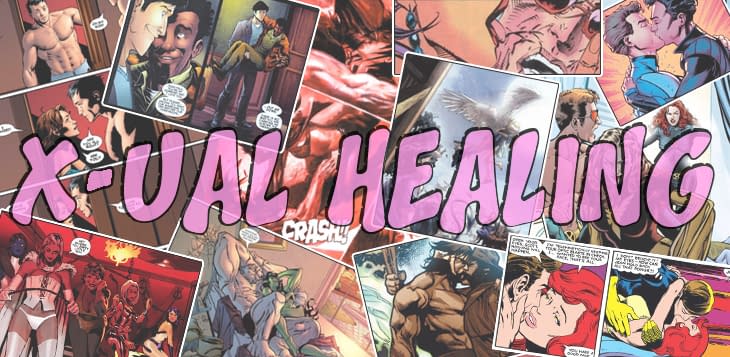 ---
This week I recapped Marauders #6 and Excalibur #6, and here's what I thought of them. Click the links to read the full recaps.
MARAUDERS #6 DX
NOV190819
(W) Gerry Duggan (A) Matteo Lolli, Mario Del Pennino (CA) Russell Dauterman
THE BATTLE OF MADRIPOOR!
The Marauders are caught between the forces of Madripoor and the Black King's machinations! Thankfully, they have TWO Omega Level mutants onboard…
Rated T+
In Shops: Jan 22, 2020
SRP: $3.99
Marauders has been a fun book so far, but really stepped up this issue. Kate has been on a bender since the start of the series, and this issue displayed both her triumph and her fall, and we all know what goeth before one of those. We got some cool character moments for Pyro and Storm, a historical reference to the Storm/Forge drama, the culmination of the first act of Kate's story arc, and Sebastian Shaw reasserting his true villainous nature. We can be pretty sure Kate will make it out of this alive (and hopefully Lockheed too), but it's hard to imagine a better ending to Marauders' first story arc.
---
EXCALIBUR #6 DX
NOV190829
(W) Tini Howard (A) Marcus To (CA) Mahmud Asrar
The Secret of Rogue's Coffin!
Locked in her mysterious coffin, Rogue dreams. Meanwhile, Apocalypse performs a ritual, and the throne of power changes hands. The reign of mutantkind reaches the Otherworld at last.
Rated T+
In Shops: Jan 22, 2020
SRP: $3.99
Excalibur has been my personal favorite Dawn of X book from issue one, and the first storyline has wrapped up nicely here. One of the best things about this series is that it moves at a much faster pace than most modern superhero comics. We're one storyline in, and every character in the series is in a much different place than when it started. Excalibur has established an entire magical scene for the X-books, and it's ushered in a complete regime change in Otherworld. And all of this was essentially just setting the stage for what's to come (presumably).
Wolverine's Weiner X-Pick of the Week
This was a tough week, as is the case whenever Marauders and Excalibur go head to head. And while Excalibur remains my favorite series right now, I have to give the edge to Marauders for this issue because the cliffhanger ending was just so good, and also it was unexpected. Not unexpected in that I didn't expect Sebastian Shaw to reveal his true colors or Kate Pryde to suffer for her recklessness, but because I didn't expect it to happen so quickly. Plus, Kate's reaction to Lockheed being thrown into the ocean was perfect, as we finally saw the emotional shell she's been building since the start of this series crack as she feared for the life of her best friend.
And so Marauders breaks the tie with Excalibur and now has the most Wolverine's Weiners of any Dawn of X comic… well, at least until the next issue of Excalibur comes out.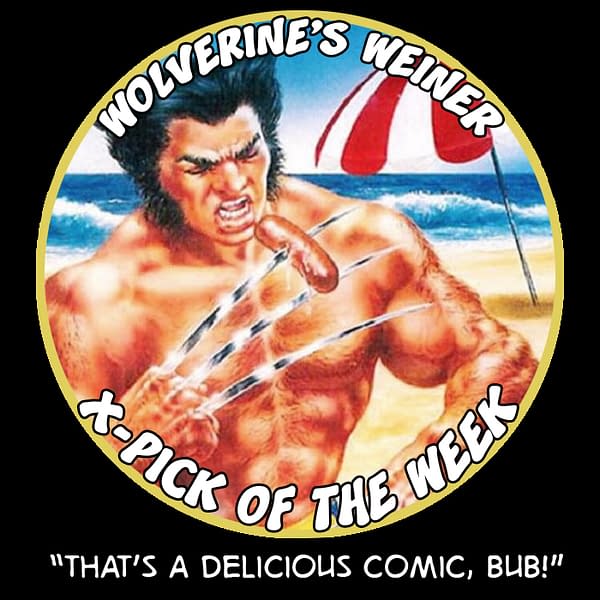 Congratulations to the creative team on this honor.
Past weiner winners:
12/25/2019: No X-Books
01/17/2020: No X-Books
01/22/2020: Marauders #6
The Wolverine's Weiner X-Pick of the Week is an award decided by my whims, not by any rule-based scientific process. It's whichever X-Men comic provides me with the most satisfying feeling, like a tubular cased meat product grilled on a fuzzy Canadian's adamantium claws on a hot Summer day. So you're welcome to disagree and post your opinions in the comments.
---
Read more X-ual Healing here: